Below Deck's Hannah Ferrier Reveals Huge Turning Point With Captain Sandy – 'She Was Literally Chasing Me Around the Boat' (Exclusive)
Hannah Ferrier from 'Below Deck Mediterranean' said she couldn't understand why Captain Sandy Yawn got so angry with her when she was off the boat with the guests during season 3.
Hannah Ferrier from Below Deck Mediterranean said season 3 became a huge turning point with Captain Sandy Yawn, citing the conflict that involved leaving the boat with guests that lasted for more than "one Coke."
Yawn was enraged when Ferrier asked for permission to go on an excursion with the guests but was gone for a much longer time than she anticipated. Yawn told her she could leave the boat for the amount of time it would take to drink one soda. But the excursion ended up lasting for hours. When Ferrier and bosun Conrad Empson returned to the boat, they were met with Yawn's wrath, which was a game-changing moment for Ferrier.
Hannah Ferrier said she was meeting the guests' needs when Captain Sandy got mad at her on 'Below Deck Med'
Ferrier recalled the Below Deck Med Season 3 scene, revealing that Yawn chased her around the boat at one point.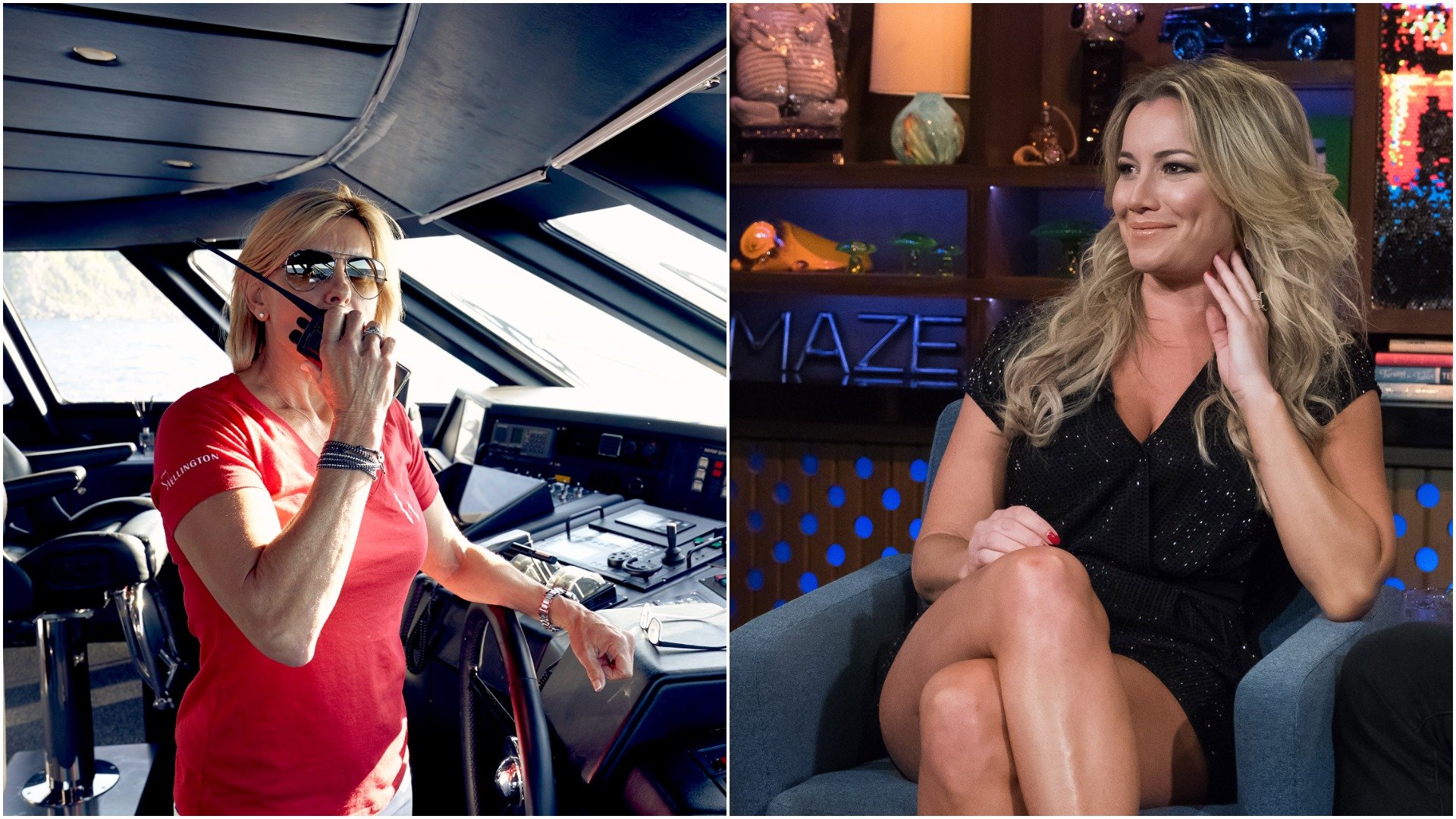 "I think, with Sandy, one night where she was literally like chasing me around the boat," she told Showbiz Cheat Sheet. "I think it was basically a scenario where I had been off the boat with the guests. And she got really mad at me. And I guess I just couldn't understand that. Because in yachting if you have the guests off the boat, that's the best thing you can do for the crew. So I couldn't quite understand it because I was like, the guests wanted to be off to watch the sunset. I was on the boat with them, making cocktails, making sure they were OK."
Keeping the 'Below Deck Med' guests off the boat gave the crew a break too
Ferrier said that the crew got a small break because she and Empson were tending to the guests off of the boat. "The girls had gotten an extended break because they were off," Ferrier said. "I know there was a scene filmed with Brooke [Laughton] where she was sitting with her feet in the hot tub, with music on and stuff."
"So when I got back and there was that much anger towards me. Like she was like trying to fire me and stuff," she continued. "And I was like, 'But if the guests aren't on the boat, they're not bothering the rest of the crew.' So I'm basically like, we facilitated like a long break. And it's not like we're trying to keep the guests off. The guests want to be off."
"And I just couldn't comprehend it. Because she called us to get us back to the boat and the guests were like, 'Hannah, we want to watch the sunset.' And we were like, 'Oh, I'm sorry. It's like the captain's orders.'"
"I guess from my side in normal yachting, you just do what the guests want, right?" she added. "And if they want to stay off and have a cocktail and watch the sunset in the tender, then that's what you do."
Hannah was supposed to apologize on camera but she wasn't about to do that
Ferrier said Yawn's anger took her totally by surprise. "And so I think you can even see on my face when I went up to the bridge and she's like, 'I'm so f**king mad at you!' Like, what is going on?" Ferrier said. "And so I think like production, were basically trying to facilitate a scene where we came to terms with each other so that we could continue filming."
"But I was like, I'm not going to get railroaded into apologizing," she said. "Like, if there's been some sort of miscommunication. And she's like, 'You said you were going for one Coke and coming back!' And I'm like. 'Yeah because the guests said they wanted one drink and then they decided they wanted to watch the sunset.'"
"So I was keeping them out to watch the sunset," she reiterated. "And I think it was that night and she just wanted me to apologize on camera. And I was like, 'I'm not doing it.' Like, I'm sorry there has been a general miscommunication. But I'm not going to apologize for doing what I thought was best for the guests because that's my job, you know?"