Below Deck's Hannah Ferrier Reveals Her Season 3 Anxiety Was Not Because She Fell for Conrad Empson
Hannah Ferrier recently shared that the anxiety she experienced during Below Deck Mediterranean Season 3 was not because she was falling in love with bosun Conrad Empson. Instead, she revealed that her anxiety stemmed from "showing emotion on camera." Viewers witnessed Ferrier hyperventilating and then retreating to her cabin. That's when she told Captain Sandy Yawn she was upset because she didn't like the feeling that she was falling for Empson.
Hannah Ferrier said her anxiety was not because of Conrad Empson
But that wasn't exactly true. Ferrier actually wanted to break up with Empson, not go further with the relationship. "And the hardest thing I found, with my anxiety attacks and stuff like that, is that I need to explain what's going on with that without talking about the camera," she recently said on her Dear Diary, You're Effed podcast. "It's like I'm not having an anxiety attack because I'm falling in love with the bosun. I'm having an anxiety attack because I don't like showing emotion on camera. And I'm worried about how this whole thing is gonna come across. And I don't really wanna date him anymore. But how do I break up with him on camera? But I can't talk about it to the cameras to explain my anxiety."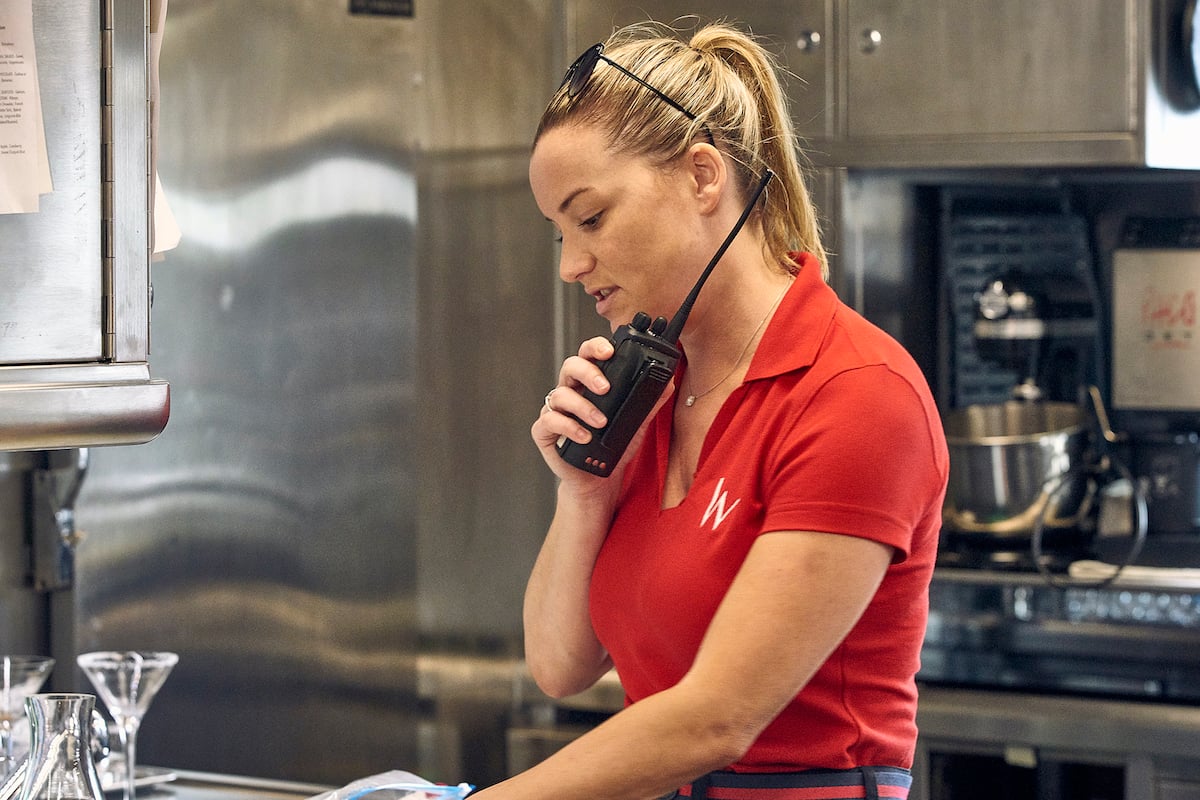 She also explained what it was like to deal with issues going on off the boat while filming Below Deck Mediterranean. "It's a reality show," she said. "But it's about our work and for me, I not somebody that would go in and go like blah. This is everything. Or this is all my trauma. This is all my pain, all my hurt. That's not me, I'm not that type of person. I think that's the thing sometimes people don't remember is there's things we don't wanna talk about on camera. And so we could be dealing with something."
Hannah Ferrier said her anxiety had nothing to do with 'Below Deck Mediterranean'
"And I had three specific incidences over the five years that were so hard," she recalled. "Led to anxiety and things like that because I wasn't talking about it. And it wasn't to do with Below Deck. It wasn't to do with work life. So I don't wanna bring it up on camera because it involves other people. I'm not out here to go out to people with their issues. But it's who hurts me. So that was really difficult. It's like people need to understand even though we're at work, we still have lives."
RELATED: 'Below Deck Mediterranean': Hannah Ferrier Laughs About How She Broke the Fourth Wall Every Year
"Like on a normal boat it would probably be 10 times easier," she said. "Because you can take your second stew aside and be like hey this is going on with my family. Or this is going on with my best friend, I'm really struggling. But because there's a camera there, you can't do that. So then you bottle it up and that's when things get like …"
Hannah Ferrier was grateful for how producers helped her deal with anxiety on 'Below Deck Mediterranean'
Ferrier shared a sweet photo of how executive producer Nadine Rajabi sat with her when she first experienced anxiety on the show. "The reality of filming Below Deck!" Ferrier captioned the moment on her Instagram story in May. "Production trying to feed me when I have anxiety and I'm not eating." 
She also added context to how she dealt with anxiety. "Season 1 I will never forget this and I don't think I've ever told anyone this," she said on the Berning in Hell podcast. "I had the worst panic attack, and I was laying down behind a couch on the boat. And I removed my microphone, and I could hear the cameras trying to find me."
RELATED: 'Below Deck Mediterranean': Anastasia Surmava Says Captain Sandy Supported Her, but Would She Work for Her Again?
"I was having an anxiety and panic attack," she continued. "And trying to just breathe but I didn't want them to hear where I was. That was probably a sign I shouldn't have gone back," she chuckled. "When you are cowering behind a couch on like day 30 of your job. Maybe leave?"