Below Deck's Hannah Ferrier Shares Emotional Photo of Producer Helping Her Through Anxiety, Reveals First Panic Attack on the Show
Hannah Ferrier from 'Below Deck Mediterranean' shared a sweet photo of a producer trying to feed her during an anxiety attack. She also recently opened up for the first time about the first panic attack she had on the show.
Hannah Ferrier from Below Deck Mediterranean shared an emotional photo of how producers reacted when she experienced anxiety.
She was photographed wearing sunglasses, curled up in a chair. A producer is seen embracing Ferrier, offering her food. "The reality of filming Below Deck!" Ferrier captioned the moment on her Instagram story. "Production trying to feed me when I have anxiety and I'm not eating." Ferrier recently revealed, for the first time, her first panic attack on the show, which was not captured on camera.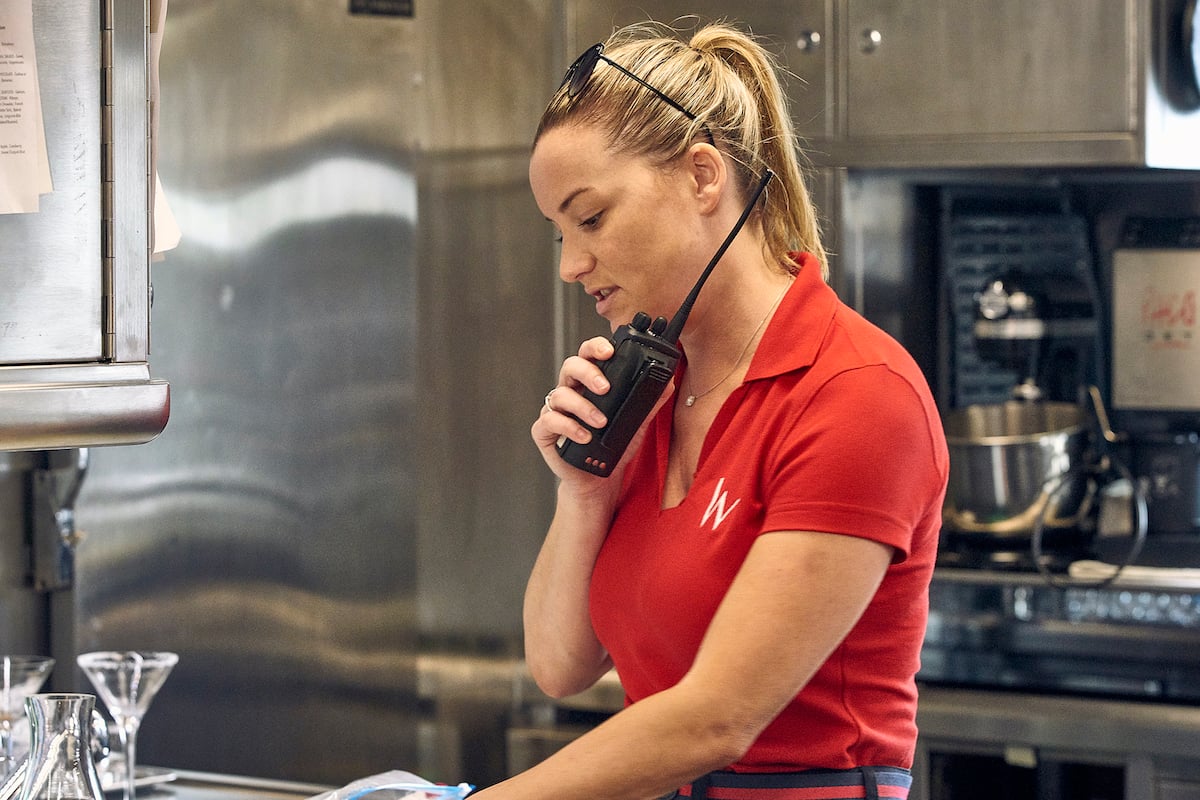 Hannah Ferrier had her first 'Below Deck Med' panic attack during season 1
Ferrier recently shared the first panic attack she had on the show. "Season 1 I will never forget this and I don't think I've ever told anyone this," Ferrier said on the Berning in Hell podcast. "I had the worst panic attack, and I was laying down behind a couch on the boat. And I removed my microphone, and I could hear the cameras trying to find me."
"I was having an anxiety and panic attack," she continued. "And trying to just breathe but I didn't want them to hear where I was. That was probably a sign I shouldn't have gone back," she chuckled. "When you are cowering behind a couch on like day 30 of your job. Maybe leave?"
Ferrier said that by season 4, she had a great interior team, so she ended up having a good season. But viewers saw Ferrier have what they thought to be her first panic attack during season 3. She was dating bosun Conrad Empson and experienced a significant amount of anxiety. "The anxiety had been going quite badly for eight days leading up to the attack, it didn't just come out of nowhere," she recalled about the moment to Decider. "What I was doing at the time [was asking], 'What is different from season one to now?' And all I could think was Conrad."
"Also you don't get away," she added. "You can't get away from the cameras, you can't get away from the work environment, the charter guests just keep coming."
'Below Deck Mediterranean' producer Nadine Rajabi doesn't like seeing the cast in pain
While Ferrier didn't tag or name the producer in the photo, it appears to be executive producer Nadine Rajabi supporting Ferrier. Rajabi explained in the past she loves the fun and funny aspects of the series, but it breaks her heart when the cast is in pain.
"As a producer, I don't love seeing the downs, but it's real life and just like the viewers, we are watching it unfold in real-time," she told Decider ahead of season 5, which ended up being the most divisive yet. "It's the takeaway that's important."
She added, "I truly hope the viewers of the show will find it as fascinating to watch as it was as fascinating to capture. I really do believe the Below Deck franchises are such a great study of human behavior. I can't wait to hear what everyone thinks. We are all in for a wild ride. Maybe the wildest yet!"