Below Deck's Hannah Ferrier's Glow up Instagram Photo Gives off 'Housewives' Tagline Vibes
Hannah Ferrier from Below Deck Mediterranean looked radiant during lunch with friends and captured the moment with a Housewives tagline-worthy caption.
"Being a mum is my first love but lunch out with the girls will always be my mistress," she wrote along with the photo. The stunning photo was not lost on friends and fans. Anastasia Surmava wrote, "Well hello gorgeous."
One of Ferrier's friends added, "You look fantastic Hannah." She replied, "Thanks Jay! Very happy these days x." Indeed, Ferrier looks happy and relaxed, so maybe she's not ready to jump back into reality television just yet. But she recently entertained a question about what Housewives franchise she'd prefer to have on her yacht.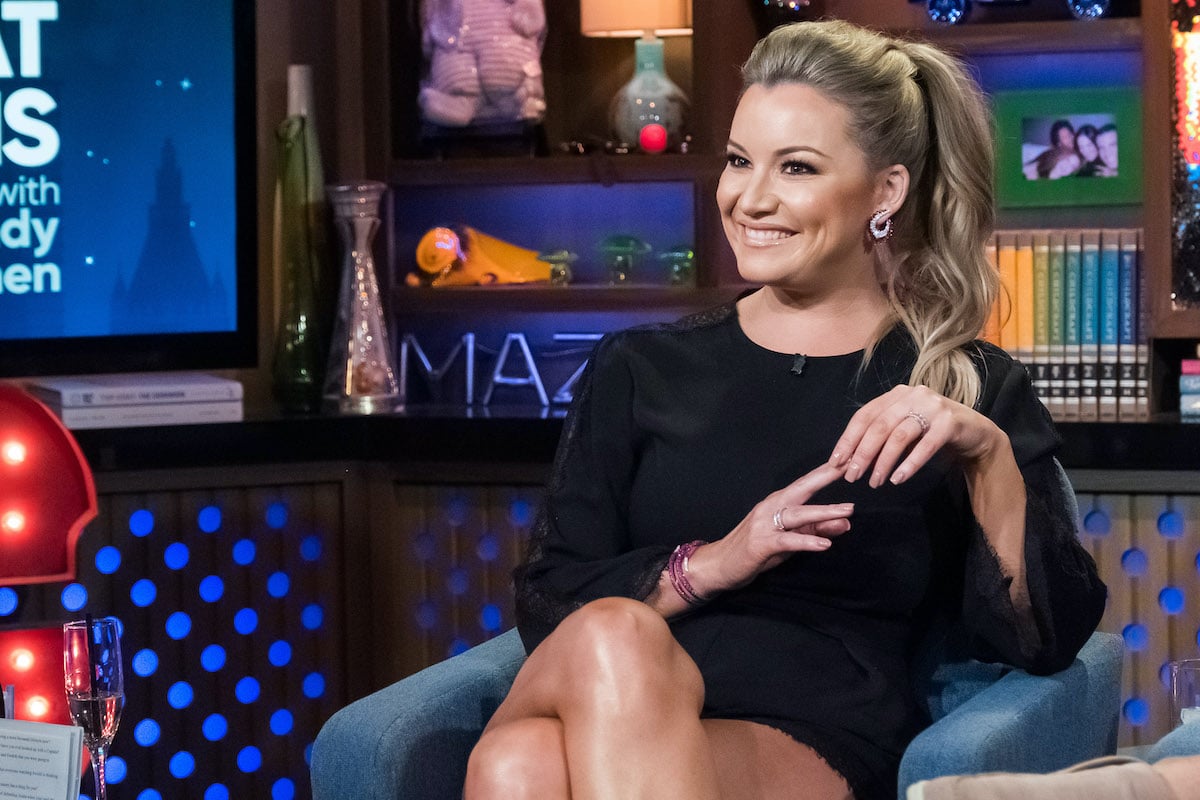 Hannah Ferrier (and fiancé Josh Roberts) are 'Housewives' fans
Ferrier mulled over a question about which Housewives she would love to have aboard her yacht. "I think probably [The Real Housewives of ]Atlanta," she said on the Watch What Happens Live with Andy Cohen After Show. "I reckon they'd be a fun group to watch party."
Indeed Ferrier is an RHOA fan. When the season ended, she tweeted, "How do we expedite the next season of #RHOA ?! Like now, I need it filmed a month ago and on my screen now. WHAT IS HAPPENING?!?! @WhatCrappens you may get your wish…"
RELATED: Below Deck's Colin Macy-O'Toole, Bobby Giancola, Kelley Johnson and More Yachties Party as Casts Meet and Mingle
She also swooned over the massive homes featured on the Real Housewives of New Jersey. "Watching #RHONJ and that house is 2.2. I'm sooooo jealous. You can hardly get a shoe box in my area in Sydney for that," she tweeted.
Ferrier tweeted that even fiancé Josh Roberts knows about The Real Housewives of New York City. "Josh: 'Is RHONY coming back soon? Is that the one I like?' Me: 'Yes babe' Josh: 'With everyone back? Me: 'Nooo – Dorindas not coming back' Josh: 'Jail?'"
Hannah Ferrier is happily nesting away from reality television
Ferrier seems to be happy being a mom while building her yachting training business and hosting a podcast.
The new mom has shared a slew of images and moments with her seven-month-old daughter Ava including one where they are both covered in baby food. "Being a mother is the most frustrating, exhausting, rewarding, amazing job I've ever had…and I wouldn't change it for anything!" she shared in a Mother's Day post.
RELATED: 'Below Deck': Why Wasn't Hannah Ferrier Shocked by Captain Sandy's 'Waits Tables' Comment?
The couple seems to be enjoying parenthood but still takes time out for each other. Ferrier joked about how date night in April turned into texting her babysitter. "Oh yeahhhhh – mumma had date night and only text the baby sitter 482 times," she wrote along with a photo.
And while she seems happy that her yachting days are behind her, she recently shared a throwback photo from Below Deck Med Season 4. "I had Aesha on @hannahspodcast this week and it really made me so grateful to have filmed season 4 and met these 2 amazing woman!" she wrote. "They are 2 of my closest friends in the world and I literally couldn't do what I do without their support (and especially Stas's hard work!) So this is just an appreciation post to @aesha_jean and @nastiasurmava – love you ladies forever!!"