Below Deck's Kate Chastain and Josiah Carter 'Love' Doing … Laundry?
While Anastasia Surmava from Below Deck Mediterranean said "everyone hates laundry" and "it's part of the job" in yachting, Josiah Carter and Kate Chastain from Below Deck loved laundry. The Below Deck Galley Talk stews shared their feelings about doing endless laundry on charter, with most saying they loved it. "I loved laundry sometimes," Carter said. Julia d'Albert Pusey who is teamed up with Carter agreed. Plus, Chastain said, "I love it, I miss it. I really do."
Why do Kate Chastain and Josiah Carter from 'Below Deck' love laundry?
Carter appreciated the escapism the laundry room provided. "You can put your headphones on and iron some clothes." Chastain took that notion even further. "I would take a freelance job for a week as laundry stew," she said to chef Ben Robinson. "I totally would."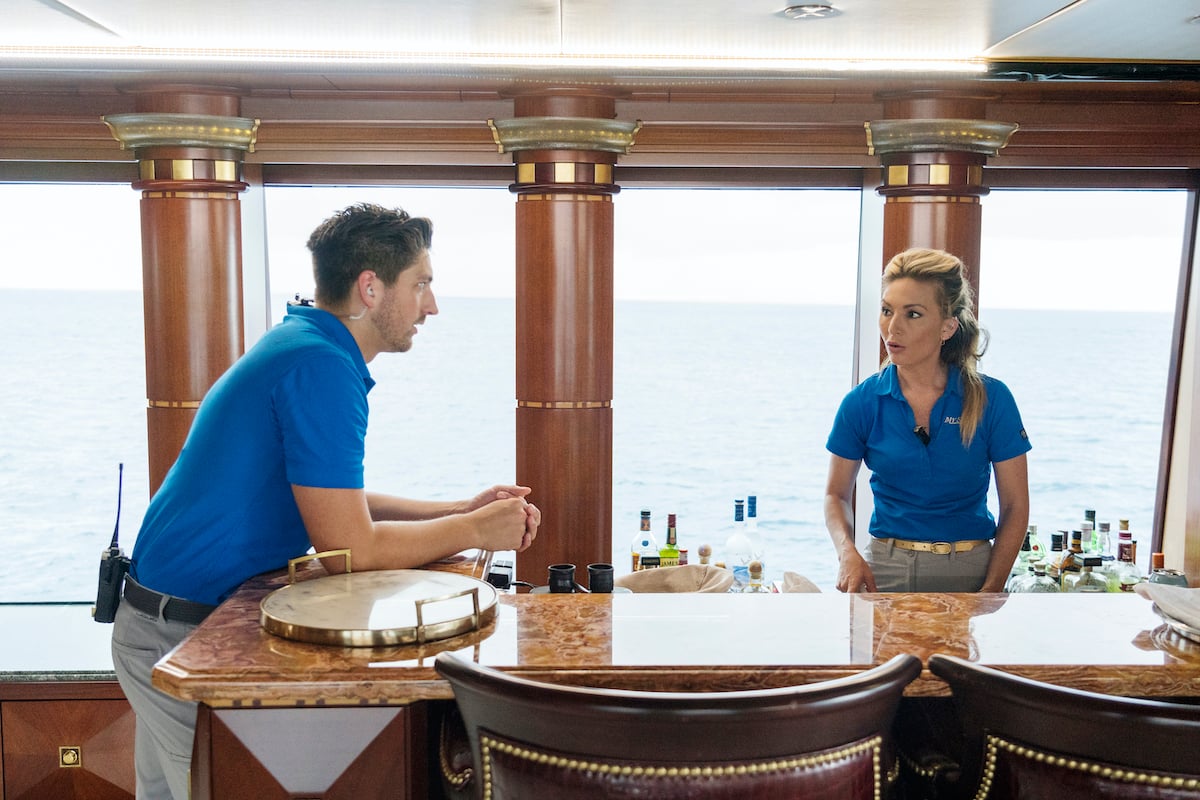 Below Deck Galley Talk isn't the first time Chastain said she loved the laundry room. "I love the laundry room," she said in the Below Deck After Show. Captain Lee Rosbach also knew Chastain loved laundry. "Let me tell you all the reasons I love the laundry room," she said to Rosbach. "First of all, you're away from the guests and the crew. It's like your own private clubhouse. You get to play music. On a yacht, everywhere else, no music. You're in your own zone. You're in your own clubhouse. You are away from …"
"The laundry room everybody leaves you alone," Rosbach said. "Because they want nothing to do with it." Chastain added. "It's very gratifying. You are like, take it out of the dryer, fold it. That's done!" It's just … it's zen." She added, "It's like a rock garden." She joked, "It's like a bonsai tree that you trim, but in fabric form." Rosbach said, "It's alone time."
Kate Chastain did laundry for six months before 'Below Deck'
Most chief stews aren't stuck in the laundry room, but every stew has to start there. Chastain shared she spent about six months in the laundry room when she started in yachting. "I wasn't always a Chief Stew…..for 6 straight months in 2008 I was on laundry duty #BelowDeck. It's not punishment, it's earning your rank," she wrote in a 2015 post along with a throwback photo.
Why is there always so much laundry on the boat? A fan asked Rosbach that question on Twitter. "My burning question… why the heck is there so much constant laundry needing done ?? It seems non stop, charters are only on boat a few days … do you wash sheets and towels daily?"
Captain Lee reveals why there is so much laundry in yachting
"Towels, uniforms, napkins, the laundry never stops. Some larger yachts have one sometimes two people designated just for laundry," Rosbach replied.
Another person shared in the thread that living on a boat means a lot of laundry. "I live on a boat with just my husband and dog and I seem to be constantly doing laundry. Doesn't surprise me at all." Plus, all the uniforms means more time in the laundry room. "Normal charters are a week or more. If you watch all series you see that there is a dress, day and an evening uniform for Stews," one person shared. "Polo/shorts and/or wet/tech wear, as well as day and evening dress for deck. More formal yachts can have additional uniforms."
Episodes of Below Deck Mediterranean air on Mondays at 9 pm ET/PT on Bravo. New episodes will drop one week early on Mondays on Peacock. Below Deck Galley Talk airs on Fridays at 8 pm ET/PT on Bravo.