Below Deck's Kate Chastain Says Katie Flood Should Rally Around Chef Mathew (so He Stops Quitting)
Kate Chastain from Below Deck knows yacht chefs probably better more than most chief stews and reveals what chief stew Katie Flood from Below Deck Mediterranean should be doing to help chef Mathew Shea find his groove in the kitchen – and stop quitting.
Katie Flood from 'Below Deck Mediterranean' should cheer on Chef Mathew's success
Chastain said the chief stew should be there to support the yacht chef's success. "I was a very big cheerleader and helped out a lot with chef Matt [Burns] who is from Canada," she recalled to Showbiz Cheat Sheet from season 5. "It's only gonna help make Katie's life easier if she kind of rallies around Mat. And gives him the confidence boost he clearly needs." Chastain and Burns got along well, but Burns didn't exactly swing from the culinary fences. At one point Chastain and Burns spent a crew night out meal planning instead of going to a nightclub.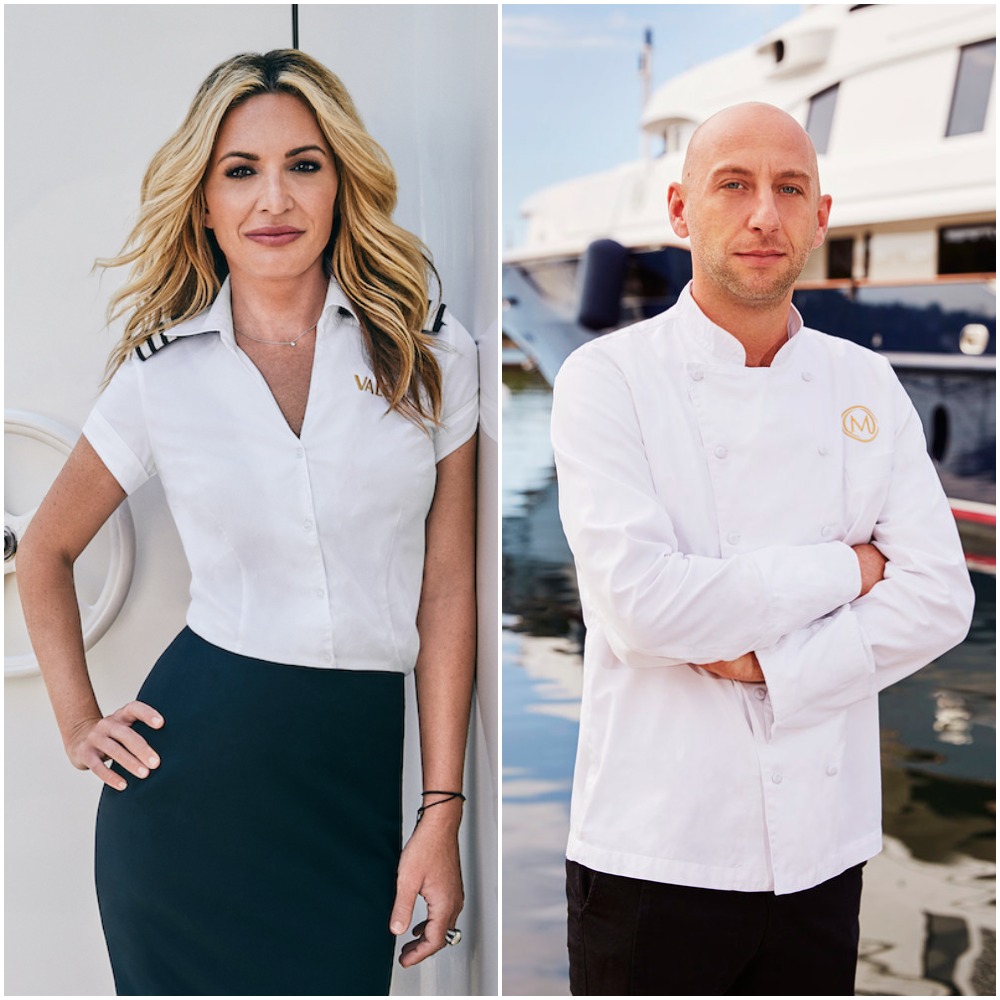 "I think he's got enough culinary skills to make it through the season," Chastain said of Shea. "But I think he's a little bit insecure. And I think that's the biggest hindrance is his lack of confidence."
Kate Chastain said 'chefs are very tempermental'
Having a lack of confidence from the yacht chef wasn't a problem on Below Deck. "Chefs are very temperamental," Chastain remarked. "I had one chef, we were anchored off of Saint Barts and he went provisioning and I also think he went to a bar. He came back to the boat very, very drunk. And we had to remove him from the vessel."
"Luckily it was the owner onboard," she continued. "And they were very understanding." Alcohol was the vehicle that fueled Shea's latest departure. He trashed cameras along his way out to the door and had to be escorted off of the boat by two Lady Michelle crew members.
How would Kate Chastain have handled the first 'Below Deck Med' dinnner?
Chastain also revealed exactly how she would have handled Shea's first departure. The Below Deck Med crew decided to completely cook the meal when Shea was off the boat, which ended in an absolute fail. Chastain also found herself without a chef during season 3. But third stew Raquel "Rocky" Dakota went to culinary school and stepped in to prepare dinner for the guests. While her grenadine oysters were an absolute miss (the primary vomited), the rest of the meal went well.
If she was in the same position without a crew member with any culinary skills, Chastain said she would have prepared what was easy and straightforward and then ordered out. "I would have ordered out," she said. "When they brought out the oysters I was like, genius move everyone. You don't have to cook them! But then they started cooking them and I was like, what is going on?"
"I was like this is the one delicious luxury food that requires no cooking," she said. "I knew it was not going to go well when they started cooking oysters."
Catch more of Chastain's hot takes on Below Deck Galley Talk, which airs tonight, Monday, Aug. 9 at 8/7c on Bravo for a special night. Then watch Below Deck Mediterranean at 9/8c on Bravo. New episodes will drop one week early on Mondays on Peacock.