'Below Deck' Alum Kate Chastain: Lexi Wilson Needs to Be 'More Self-Aware' (Exclusive)
How would Kate Chastain from Below Deck have handled Lexi Wilson's extreme behavior on Below Deck Mediterranean? Chastain recently told Showbiz Cheat Sheet that Wilson took a drunken crew outburst to an entirely new level and will likely learn the hard way about interpersonal interactions.
Lexi Wilson needs to be more self-aware, Kate Chastain of 'Below Deck' said
Chastain acknowledged that yacht crew life can be a pressure cooker.
"Honestly, I think that the most difficult thing about working on a yacht is living with other humans in a stressful situation," Chastain said. "But it really teaches you to be socially aware and ironically, the people who need to learn that the most are the ones that have the biggest problem with it, as we can see. She definitely needs to learn to be more self-aware and it's not going well for her."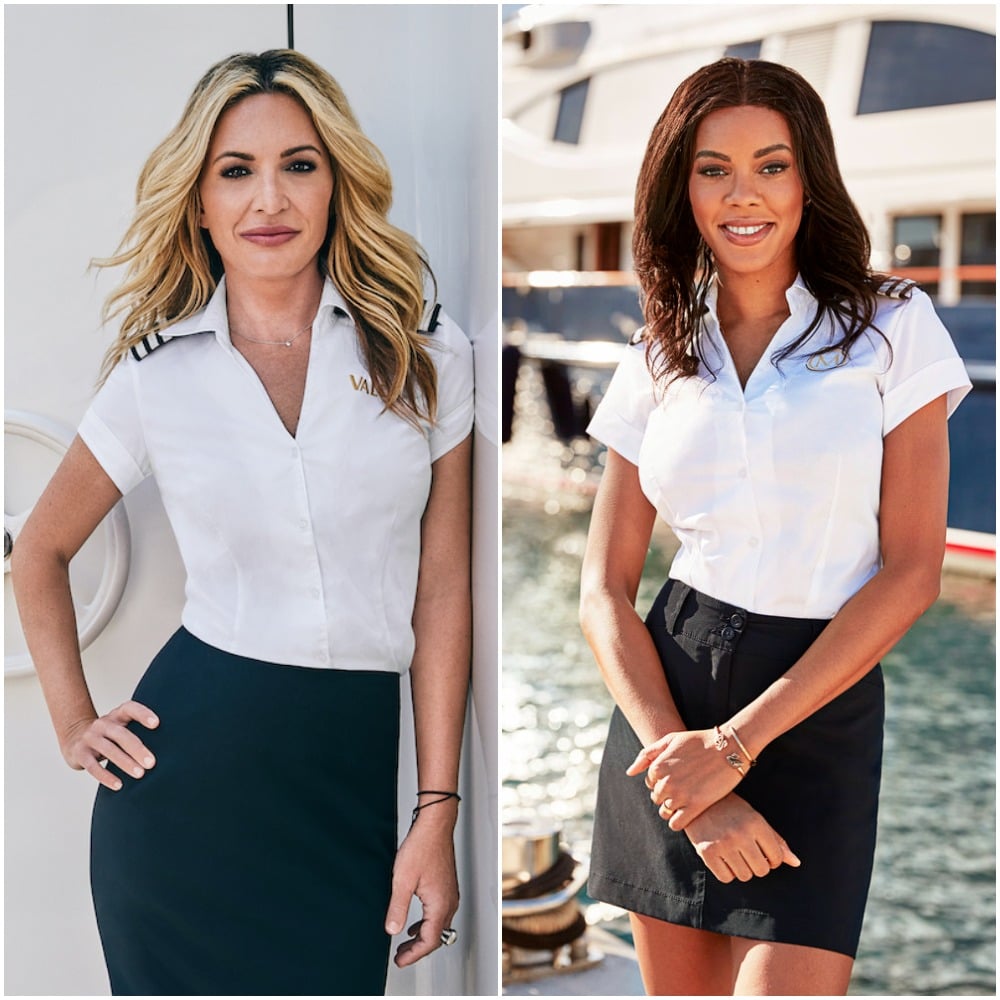 She also observed how chief stew Katie Flood seemed to be in absolute shock during Wilson's tirade. She added that Wilson seemingly took advantage of Flood's reaction. "Dogs, bees, and Lexi can sense fear," Chastain joked. "And Katie is showing her cards too much. She has already lost the war, I fear."
Lexi Wilson's reaction on 'Below Deck Med' is a red flag
Chastain said the fact that Wilson isn't showing much remorse for her actions is a huge red flag. "I mean, I certainly think that there have been other crew nights out where we have had people misbehaving," she said.
"It's always surprised them when the person misbehaves so much and doesn't feel any regret or shame the next day," she continued. "I mean, that's a really important thing to notice in someone. If they act badly, that's one thing. But if they act badly and also don't feel bad about it, that's a little bit concerning."
Chastain found herself on the receiving end of seriously bad behavior during her last season of the show. Bosun Ashton Pienaar verbally and nearly physically attacked Chastain during a drunken crew night out. The intensity rose to such extreme heights that Chastain quit (briefly) that night. "You know, there is a man that comes to mind," she joked. But, she added, "Lexi is on another level. I don't know, it's too early in the season for her to be that upset."
Kate Chastain says Captain Sandy is in the dark about Lexi Wilson on 'Below Deck Mediterranean'
Some Below Deck Mediterranean fans were annoyed that the crew didn't have a chance to further explain the serious nature of Wilson's behavior to Captain Sandy Yawn. Chastain also did not offer details about how dangerous her night with Pienaar became to Captain Lee Rosbach either.
Chastain said it's common for crews to keep some of the drunken details to themselves. "Absolutely. I mean, it's awkward for the captain to go out partying with the crew," Chastain remarked. "It's awkward for them, it's awkward for the captain. So there's no way they know everything all the time. But I do wish I did really explain to Captain Lee what exactly happened. And I think that Sandy does not have a clear idea of how badly Lexi behaved. And if she did, she would also want her off the boat."
Chastain will continue to watch and season and give her hot takes on Below Deck Galley Talk Season 2. Episodes of Below Deck Mediterranean air on Mondays at 9 pm ET/PT on Bravo. New episodes will drop one week early on Mondays on Peacock. Below Deck Galley Talk airs on Fridays at 8 pm ET/PT on Bravo. The next episode will air at a special timeslot on Monday, August 9 at 8 pm ET/PT.