'Below Deck's Kate Chastain Is Coming Back with a New Show
Kate Chastain fans, there is no need to worry. Your favorite head stew is coming back. No, she won't be back on Bravo's Below Deck, but she is getting her own radio show. Her new SiriusXM show, Unapologetically Kate Chastain will air on Andy Cohen's channel tomorrow morning.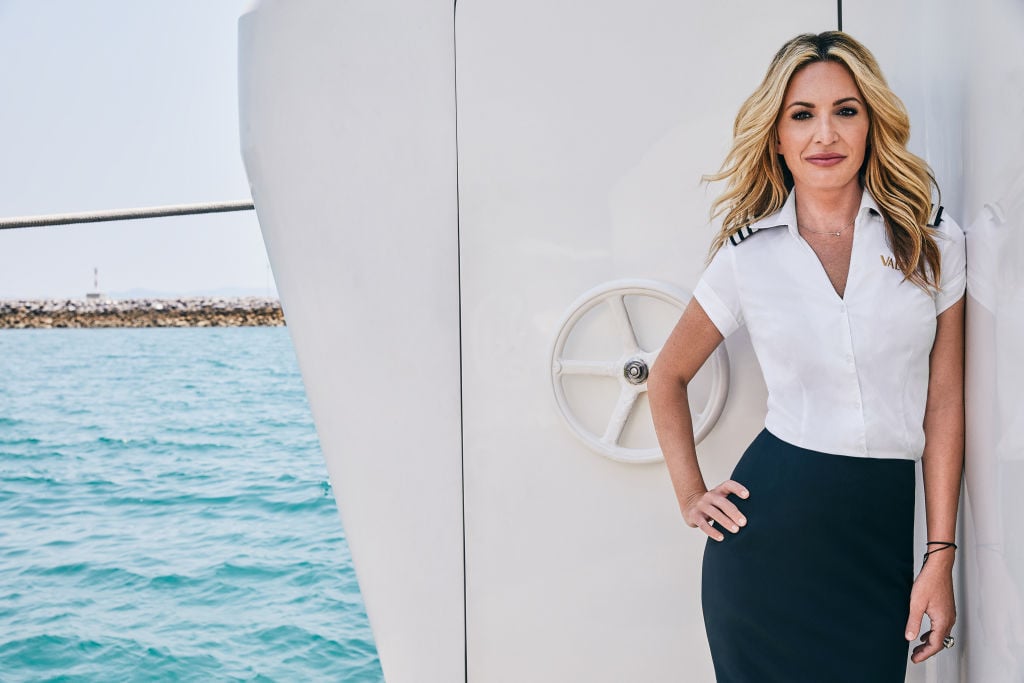 Kate's 'Below Deck' exit
Fans got to know Chastain when she first appeared on the second season of Below Deck. Due to her years of experience sailing all over the world and hosting celebrities and royalty, Chastain became the voice of authority on the show.
She quickly became one of the stars of Below Deck with her witty one-liners and strong personality. After six seasons on the show, Chastain decided to leave the franchise.
"After many months of reflection and internal discussions, I have chosen to make a transition this year in starting to carve out a progressive new land-based role," she wrote on Instagram. "I intend to step back as a senior member of the Below Deck family and work to become financially independent while continuing to fully support His Majesty Andy Cohen."
Kate Chastain's show
Cohen has a number of other stars on his SiriusXm roster as well, including Bravo celebs like Jeff Lewis and Bevy Smith. Cohen was excited to bring Chastain back into his world.
"Kate has the perfect sensibility for radio; she's opinionated, funny, outspoken, and addictive," Cohen told People. "I'm so excited to hear what she has to say."
And Chastain is also excited to get back in front of her fans.
"I'm absolutely thrilled about this opportunity to join SiriusXM's Radio Andy family!" Chastain told the outlet. "It is both an honor and a major check off on my 'mental vision-board bucket-list' to join the lineup."
"I like to consider myself a recreational sociologist, which is quite liberating because it means I'm not judging people, I'm basically a scientist-ish," she continued. "I look forward to voicing my thoughts with Radio Andy listeners nationwide!"
The show will be an hour-long and give Chastain free range to give her opinion on everything pop culture and real life.
Fan reactions to Kate's new show
Overall, fans were excited to hear that Chastain has a new project.
"This is fantastic! I'm not surprised; Kate's personality and good humor would have to make for great radio!" one person tweeted.
"So very excited," another person said. "I miss my favorite chief stew!!! I cannot wait to hear about New York and her new ventures!!! Thanks @Andy@SIRIUSXM for bringing @Kate_Chastain on!!!! I live for #BelowDeck and love my updates. I am so happy to hear from her again!!"
"Go get'em, I'm cheering you into all the success you are in store for, good luck," another person said.
How to listen to 'Unapologetically Kate Chastain'
If you're looking for your Chastain fix, normally you would need to have a subscription to SiriusXM. But now, the radio network is free of charge through the SiriusXM app through May 15.
All you have to do is download the app and you can listen to Chastain's first episode when it premieres tomorrow.