Below Deck's Kate Chastain Is Still a Huge 'RHONY' Fan but Called 'RHOBH' the Best Franchise of 2021 (Exclusive)
Below Deck's Kate Chastain will always be a loyal fan of The Real Housewives of New York City but recently admitted that The Real Housewives of Beverly Hills blew her away this year. Chastain often dished about RHONY cast members in the past, even sharing who would be good Below Deck stews. And while she still likes RHONY Season 13, she's completely sucked into RHOBH.
Kate Chastain remains a loyal 'RHONY' stan
Despite RHONY getting lower ratings and being criticized for being too slow this season, Chastain still thinks the show is good. "I think RHONY is great this season," she dished with Showbiz Cheat Sheet. "I love Bershan [Shaw] and Eboni [Williams]. They're great additions."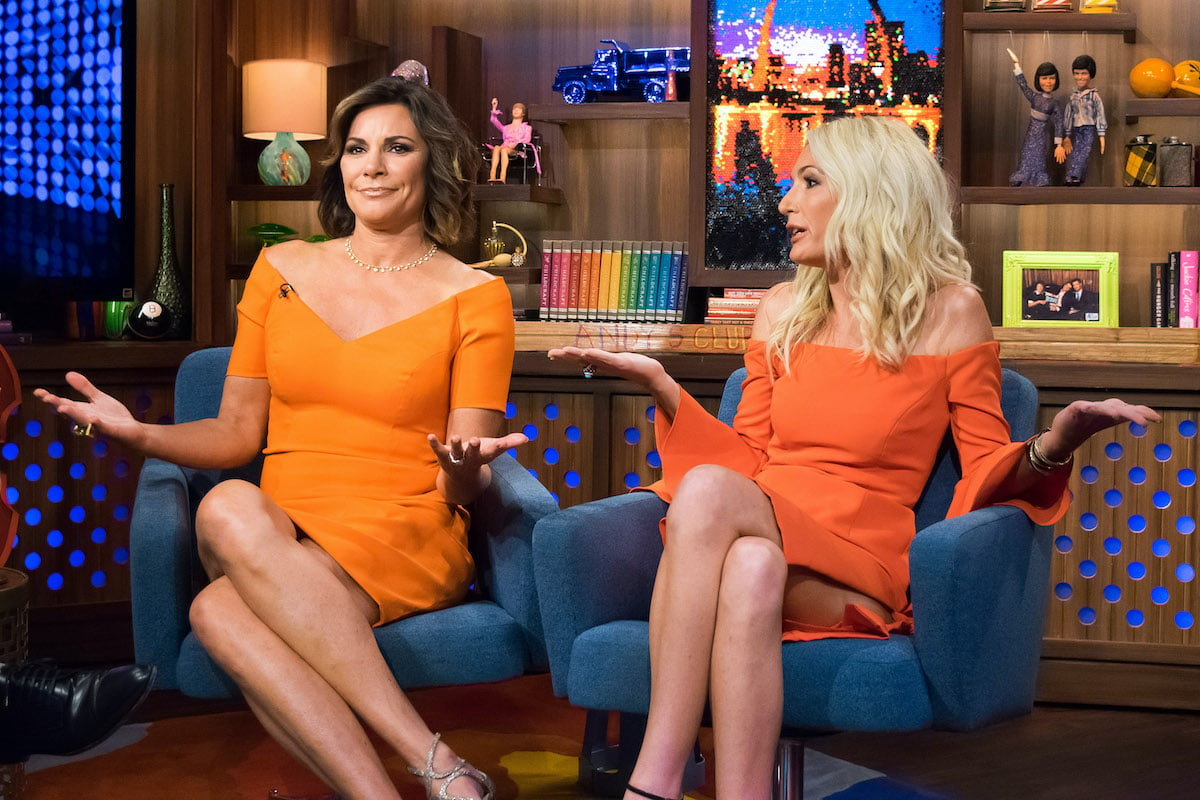 "I think that Ramona [Singer] is … herself as usual, but in new ways," Chastain remarked. "And Luann's [de Lesseps] Christmas music video, I can't wait to see how that turns out. I mean, I always love New York." Indeed, Chastain always has love for New York but she too was feeling her way through the season like many viewers. "This episode of #RHONY is making me feel like I'm on shrooms. There's a lot going on," she tweeted earlier in the season.
But 'RHOBH' has certainly gotten Kate Chastain's attention
But she then admitted that RHOBH surprised her this year. "I'm also loving The Real Housewives of Beverly Hills," she admitted. "Who expected it to be this good? No one! I mean if you told me a year ago that Beverly Hills would be the best franchise of 2021 I would not have believed you." She added that she's a big fan of The Real Housewives of Potomac too.
RELATED: 'RHOBH': Kate Chastain From 'Below Deck' Shades Teddi Mellencamp After Being Accused of Questionable Business Practices
Chastain is truly invested in this season of RHOBH as she's been actively tweeting and commenting as more is revealed. "I don't usually watch TV at 4 in the afternoon but when I do it's the Hulu special 'the housewife and the hustler,'" Chastain tweeted about the explosive documentary about Erika Jayne. She also fell in love with Kathy Hilton along with the rest of the fans. "Going to tell my kids this is Hunky Dory," she tweeted along with the Giphy of Dory from Finding Nemo.
Kate Chastain has more Bravo hot takes (to come)
Fans got used to seeing Chastain's regular Housewives hot takes on Bravo's Chat Room. She abruptly left and said the chemistry with some of her co-hosts didn't work. "I was very involved in the creation of it," she said. "I was very happy to be involved until I wasn't anymore. And since it was a new show during a pandemic, it took a while for it to find its groove and figure out what kind of show it was."
"And I think that Porsha [Williams] and Gizelle [Bryant] have found their groove and I'm interested to see who is going to be joining them," she said. But just because Chastain walked away from Chat Room doesn't mean fans will be seeing the last of her. "There are a couple of things I'm working on," she teased. "And I think it's really special and exciting. And it's kind of 'to be determined' down the road."
RELATED: Kate Chastain Predicted Hannah Berner Would Not Return to 'Summer House' or 'Bravo's Chat Room,' Reveals 'Red Flag' Conversation
In the meantime, catch Chastain and other Below Deck cast members on Below Deck Galley Talk. Episodes of Below Deck Mediterranean air on Mondays at 9 pm ET/PT on Bravo. New episodes will drop one week early on Mondays on Peacock. Below Deck Galley Talk airs on Fridays at 8 pm ET/PT on Bravo.