Ben Affleck Describes 'The Last Duel' as a Feminist Movie
Pause the Bennifer attention because Ben Affleck has a message for audiences about his new film, The Last Duel. The actor is in work mode as he and Matt Damon promote the Ridley Scott-directed movie. Jodie Comer stars alongside Damon and Adam Driver in the historical drama that centers on sexual assault. Recently, when Affleck touched on the film's themes, he noted that it's a feminist story and declared himself as feminist.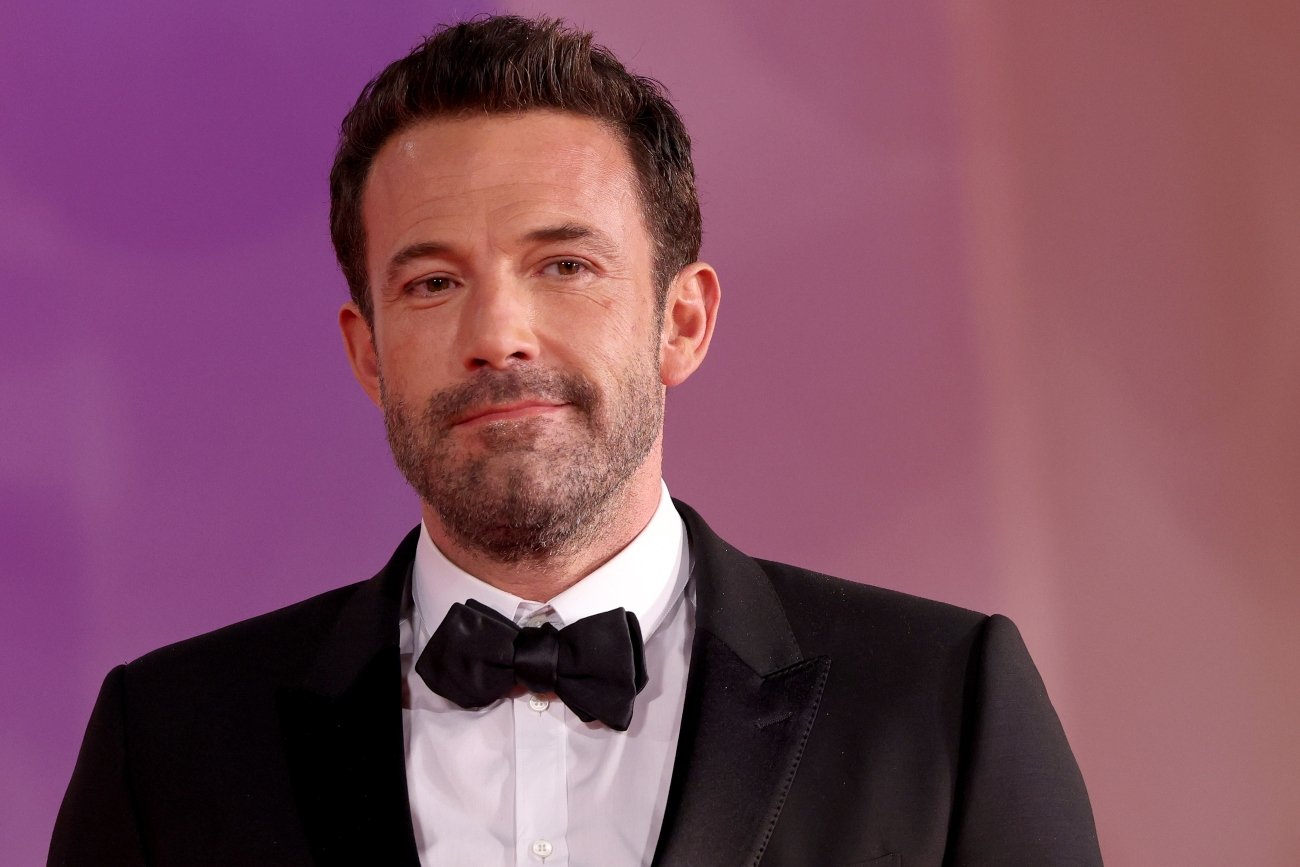 Ben Affleck explains why 'The Last Duel' is a feminist project
In The Last Duel, viewers travel back in time to 14th century France to meet Matt Damon's Jean de Carrouges, Jodie Comer's Marguerite de Carrouges, and Adam Driver's Jacques Le Gris. Le Gris was accused of raping Marguerite, and the ensuing drama led to a duel between him and her husband.
Affleck co-wrote the script along with Damon and Nicole Holofcener. He spoke about the story during a panel event at the Venice Film Festival and affirmed one reporter's question about consent and feminism, two aspects that the film explores.
"Yes, I do consider myself a feminist," he said. "And I think this movie principally was really exciting to me because of the character, Marguerite — her extraordinary strength and bravery. It seemed very obvious — once I read the book — what an unbelievably important and powerful story it was in purely classical storytelling terms."
Affleck added that the film homes in on "someone who is denied justice, who goes to great lengths to seek justice at great risk to themselves." He explained by telling the same story from the three main characters' perspectives that it humanizes women during a time when they weren't treated equally.
To ensure Comer's role as Marguerite was authentic, he and Damon divvied up the writing so Holofcener handled Marguerite's part. They wanted her to have a woman's voice.
'The Last Duel' is based on a true story with horrifying consequences
Adapted from Eric Jager's 2004 book, The Last Duel: A True Story of Trial by Combat in Medieval France, the movie is based on a real incident that happened with Jean de Carrouges' second wife, Marguerite de Thibouville.
De Carrouges, a knight, and Le Gris, a squire, were once friends, but jealousy and legal battles over land and power ruined their relationship. Le Gris acquired land holdings thanks to a wealthy associate. The two eventually made up, but an ongoing argument put them at odds again.
Things only got worse when Marguerite accused Le Gris of raping her with the help of a man-at arms. She was home alone as de Carrouges was away on an expedition and her mother-in-law left to handle some business. Once Marguerite's family found out about the rape, de Carrouges pressed for a criminal trial and lost. The judge happened to be a mutual acquaintance of de Carrouges and Le Gris, the same wealthy associate who'd helped Le Gris climb up.
After the unsuccessful trial, de Carrouges challenged Le Gris to a duel, which was uncommon. It was granted, but the stakes were high. If he lost, Marguerite was to be burned at the stake. That was the customary punishment for women in medieval France.
'The Last Duel' reunites Affleck and Damon in the cast
In addition to Damon as Jean de Carrouges, the film features Affleck as Count Pierre d'Alençon, the common denominator between the two enemies. The besties reunite as frenemies in the drama.
Damon, Affleck, and Scott complimented Comer's ability to play her character from three different points of view, and hope the audience feels empathy for Marguerite. Her humanity is what drives the story. Watch The Last Duel exclusively in theaters on Oct. 15.  
RELATED: Ben Affleck Was 'Nervous' to Start Filming 'The Last Duel'