Ben Affleck Fans Think Ana de Armas Looks Pregnant in Pictures from Cuba
Ben Affleck's romance with Knives Out star Ana de Armas may have gotten a little complicated. The two have already made multiple public appearances and sources claim that they are in the early stages of a romance. Photos from their outings have since surfaced online, and fans are convinced that de Armas looks like she is pregnant in some of the images.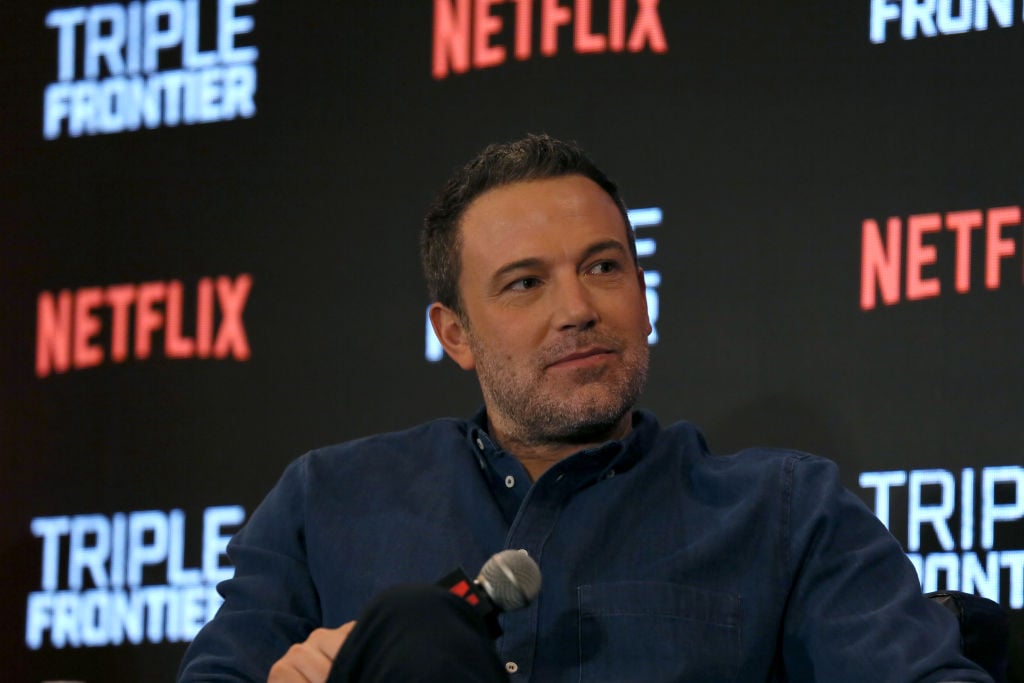 Ben Affleck and de Armas spark up a romance
Rumors of a romance between Affleck and de Armas heated up after the two were spotted hanging out in Cuba. The pair posed together at an eatery in Havana before mingling with some fans in the city.
Affleck appeared in good spirits throughout his stay in Cuba, and fans were quick to speculate that a romance was in the works. Considering how Affleck and de Armas were getting extra cozy with each other, it seems like something is going on between them.
According to International Business Times, an inside source later claimed that Ben Affleck and de Armas are officially dating. The insider even said that his ex-wife, Jennifer Garner, has given them her blessing and that she could not be happier.
"Ben and Ana are happy together and officially dating," the insider dished. "Jen has completely moved on from Ben in a romantic sense. She considers him a friend, thinks he is a good dad to their children and respects him. She is happy in her own life and supportive of him and happy for him and his relationship."
Affleck and de Armas met while working on the film, Deep Water, a few months ago. They have yet to confirm the reports surrounding their relationship, though it is fairly clear that their relationship extends outside of work.
Fans think de Armas is pregnant
Following their trip to Cuba, Affleck and de Armas were spotted soaking up the sun on a beach in Costa Rica. Photos from the outing have been posted on Twitter, and it is evident that Affleck and de Armas are smitten.
In one of the images, Ben Affleck has his arm around de Armas while she is occupied on her phone. In another pic, the actress appears to be leaning in for a quick smooch.
De Armas rocked an orange beach dress for the trip, which was just sheer enough to see a black bikini underneath. While the photos are pretty much confirmation that the two are dating, fans also believe they prove de Armas is pregnant.
"She looks young. And pregnant," one fan wrote, while another added, "@Ana_d_Armas is totally pregnant, and I am calling it @BenAffleck."
Unfortunately, de Armas and Affleck have not confirmed their romance, let alone her reported pregnancy. But de Armas did post some pictures to Instagram to which Ben Affleck asked for a photo credit.
De Armas gushes about Affleck
While we wait to see how things unfold between the new lovers, de Armas recently gushed about working with Affleck. According to The Sun, de Armas praised Affleck for having acting chops that are "infinite."
"His character is the engine of the story and requires him to move between tragedy and irony or between realism and the most absurd comedy," she stated. "Not only does he know how to do it with ease, he also manages to surprise you in every shot. His talent is infinite."
The interview comes after a fan claims to have spotted Ben Affleck and Ana de Armas engaging in some serious PDA at the Havana Airport. The eyewitness says that they acted like they were "dating" while boarding a private jet.
After his breakup from Garner, Affleck dated Lindsay Shookas, who is a producer for Saturday Night Live. He has also been linked to a few models in the past year and has gone to great lengths to keep his sobriety.
While Affleck remains quiet about his dating life, he recently admitted that he is looking for a "stable, loving, committed relationship," something he may have found in de Armas.
Ben Affleck donates to help with coronavirus
Apart from his dating life, Affleck is doing his part to help those most affected by the coronavirus pandemic. Over the weekend, Affleck asked fans to donate to local food banks in America and consider giving money to the charity, Feeding America.
"During these times of uncertainty, I'm thinking about our most vulnerable populations — children who are losing access to the meals they rely on, our friends and family who are facing job disruptions, the elderly, and low-income families," he shared.
Affleck provided a link to the foundation on his Instagram account. The organization's main goal is to feed children and adults throughout the country via food banks.
With the coronavirus outbreak continuing to expand, Affleck urged his followers to do whatever they can to help people in need.
Catch Ben Affleck and Ana de Armas in Deep Water which is scheduled to open in theaters on November 13.