Ben Affleck Gets Real About Drinking, Relapse and Marital Problems
Affleck and Garner kept their relationship quiet, and even though they have three children, they keep them way out of the spotlight. 
Ben Affleck and Jennifer Garner seemed like the perfect Hollywood couple. They were one of the quietest celebrity couples out there. Affleck and Garner kept their relationship quiet, and even though they have three children, they keep them way out of the spotlight. 
Since their relationship was out of the spotlight, their divorce came as a shock to many fans. They were never into drama, so it was surprising when they split. The two called it quits in 2015, after 10 years together. They still co-parent their children, Violet, 14, Seraphina, 11, and Samuel, 7.
Neither Affleck or Garner have gone on record trashing the other since their divorce. Just like when they were married, they keep things quiet. Now, Affleck has opened up about his divorce for the first time. 
Alcohol played a big part in Jennifer Garner and Ben Affleck's divorce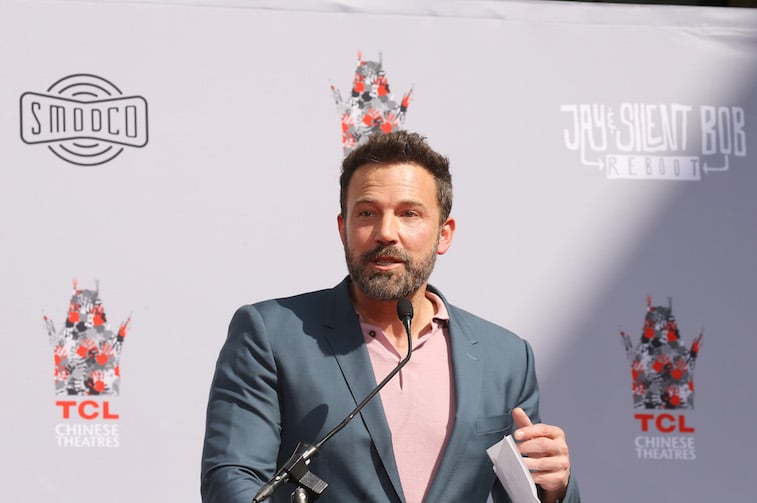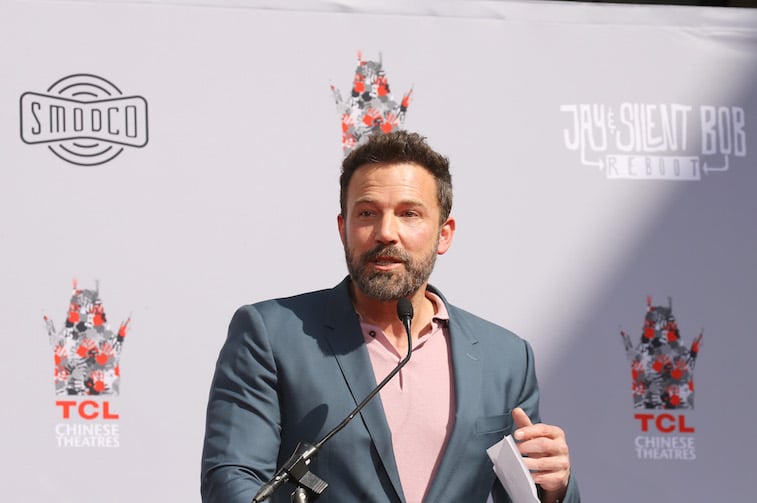 Affleck was interviewed for the New York Times, and it was one of the most revealing interviews the Oscar winner has ever given. He left no stone unturned. He discussed his controversial back tattoo, and why he lied about it. He rehashed his substance abuse issues, and his multiple relapses. He seems to have done a lot of introspection, and he understands why his marriage failed. 
Like all marriages, Garner and Affleck started to have marital issues. According to Affleck, he was drinking normally at the time. However, instead of stepping up when his marriage needed work, Affleck used alcohol to hide from his problems. He's not proud of what he did, and the drinking led to the "biggest regret" of Affleck's life: his divorce. 
According to Affleck, he felt ashamed of himself after his marriage fell apart. He had to learn to move past those feelings. "Shame is really toxic. There is no positive byproduct of shame. It's just stewing in a toxic, hideous feeling of low self-worth and self-loathing."
Ben Affleck has been to rehab a few times
Shame is something Affleck is very familiar with. His drinking has probably been at the root of most of those feelings. He's tried hard to get the problem under control. He realizes that he has an addictive personality. That means he can't just have one drink and be okay. "It took me a long time to fundamentally, deeply, without a hint of doubt, admit to myself that I am an alcoholic. The next drink will not be different."
In an attempt to control his alcoholism, Affleck has tried rehab. In fact, he's tried it three times. His most recent stay was 2018. Before that he received treatment in 2001 and 2017. He's no stranger to relapse.  In fact, a year after graduating the last time, he was caught drunk by TMZ. 
According to Ben Affleck, relapse is 'embarrassing' 
Being in the public eye only makes beating alcoholism harder. His every move is monitored by the press and the public. That means everyone knows when he relapses.
According to Affleck, "Relapse is embarrassing, obviously. I wish it didn't happen. I really wish it wasn't on the internet for my kids to see. Jen and I did our best to address it and be honest."
But again, dwelling doesn't help. Affleck tries his best to move past his mistakes. One of the ways he's doing that is with his new movie, The Way Back. It's about a high school basketball coach moving past alcoholism and  a failed marriage.
Sound familiar? Affleck had a lot of personal experience to draw from for this role. Part of staying sober means being held accountable, and being honest. Affleck is bringing a lot of honesty to his new movie, so hopefully it will help him stay on track.