Ben Affleck Once Said He Felt 'Gross' Dating Jennifer Lopez
In the early 2000s, Ben Affleck and Jennifer Lopez were one of the most famous celebrity couples in Hollywood. Though many were envious of the pair's relationship, it turns out that Affleck wasn't a fan of his and Lopez's romance back in the day. Not only has he gone as far as to say that their relationship was bad for his movie career, but the actor has also admitted to feeling "gross" while dating the superstar.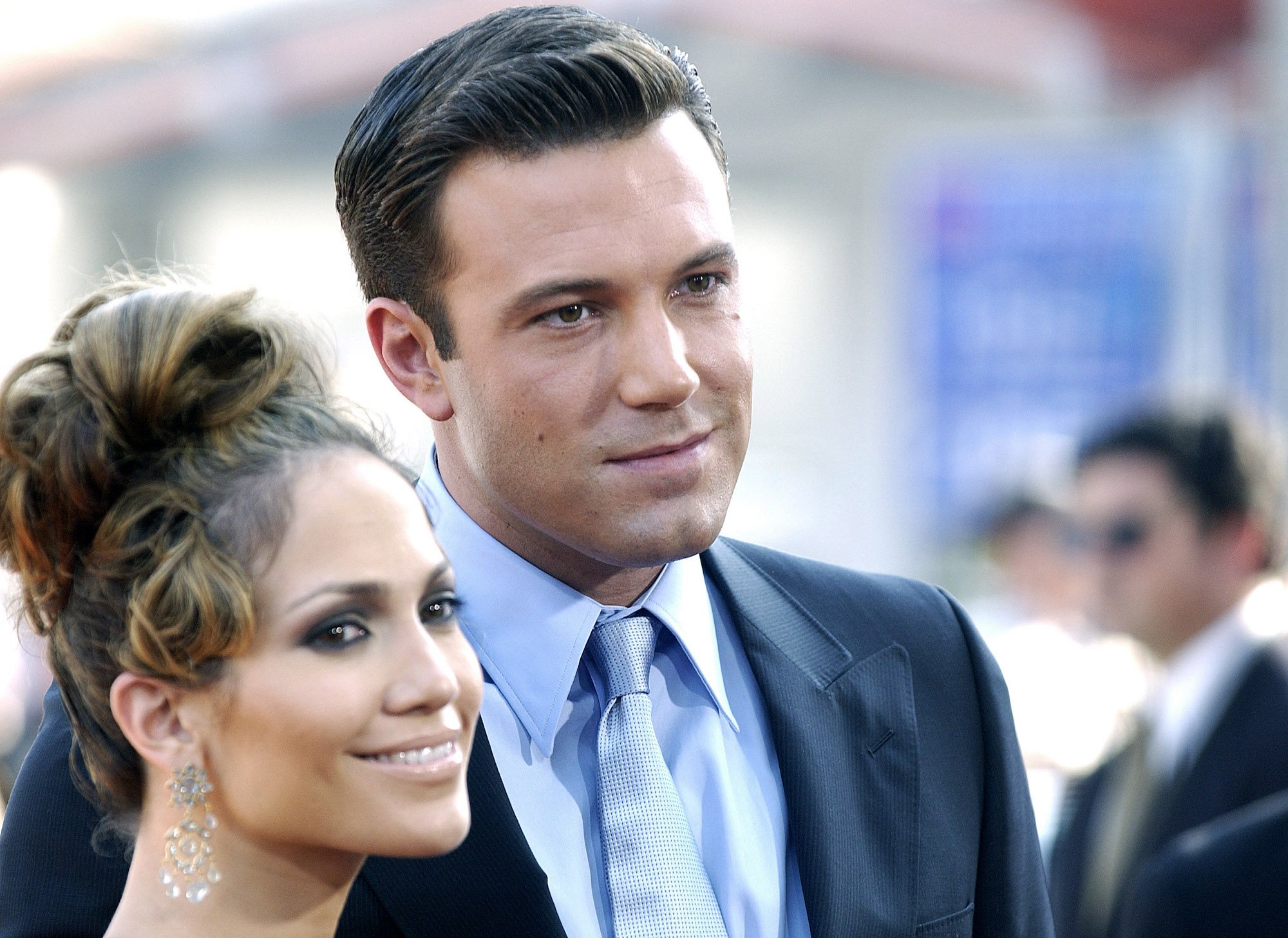 Ben Affleck once shared he felt 'suffocated' in his relationship with Jennifer Lopez
Affleck and Lopez's romance kicked off in 2001. After meeting on the set of their film Gigli, the pair began dating. Eventually, they got engaged and became one of the hottest couples in Hollywood.
Though they seemed like they had a bright future ahead of them, Affleck and Lopez called off the wedding ceremony in 2003 after being hounded by the media. By the following year, Lopez confirmed through a representative that she and Affleck had decided to break up for good.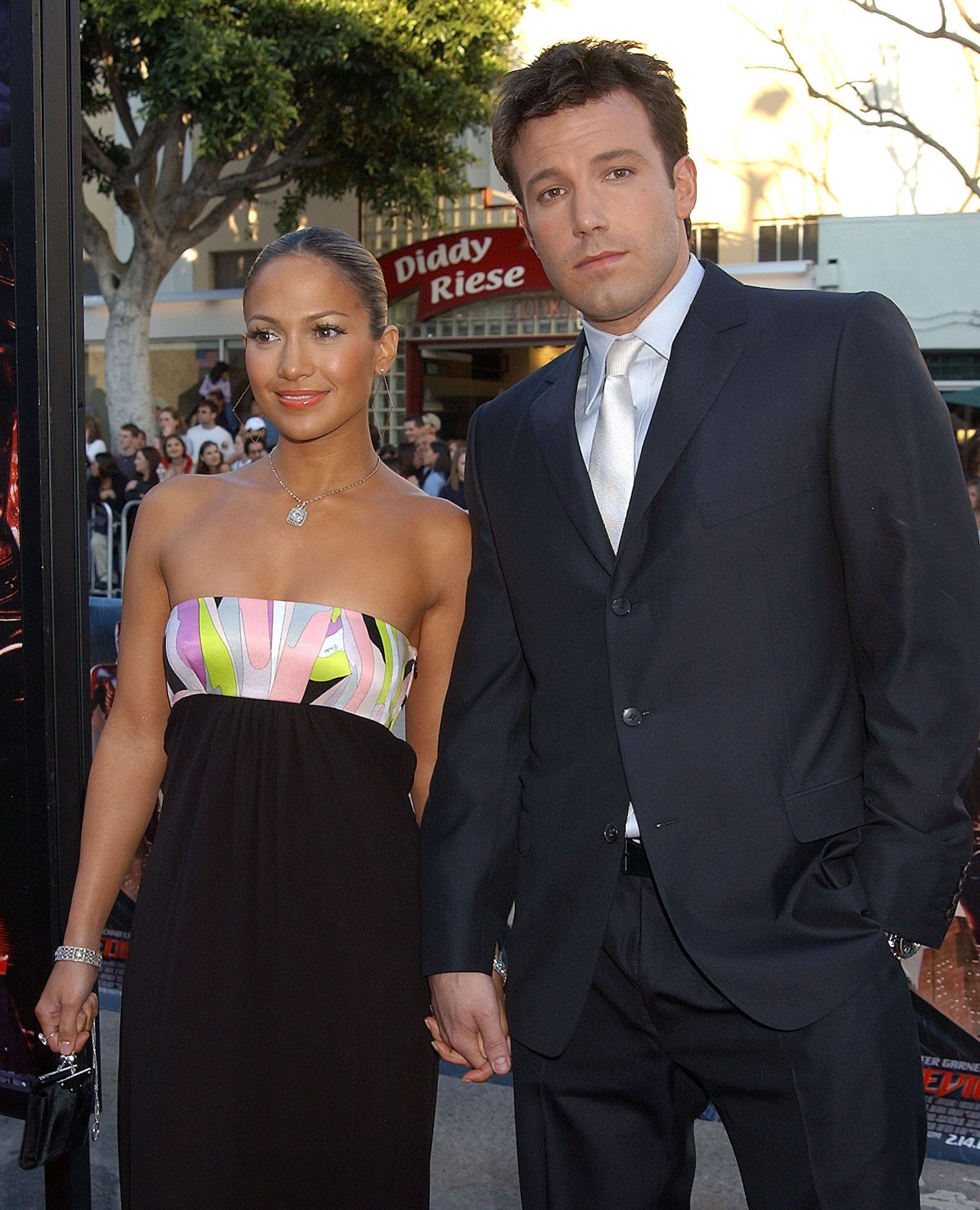 RELATED: Who Created Jennifer Lopez and Ben Affleck's Couple Moniker 'Bennifer'?
After calling it quits, both moved on with their lives while focusing on their respective careers.
Though J.Lo remained pretty mum about their romance and breakup over the years, the Pearl Harbor star had a few things to say about his relationship with the singer following their split.
In 2009, Affleck told Britain's Now magazine that he felt "gross" while dating the "If You Had My Love" singer.
"I should never have got engaged and never gone down that route. I thought I wanted certain things, but I didn't. I got lost and felt suffocated, miserable and gross," he said, per Livingly.com. "Being in the middle of a tabloid frenzy, it became so intense I had to stop and think, 'What am I doing with my life?'"
The actor added that being pestered by the paparazzi about his relationship with J.Lo took a major toll on him as he no longer felt in control of his life.
"I had to smile for the cameras, but I was really in turmoil," he continued. "I was no longer in control of my life and I didn't know which way to turn. I felt like a hamster in a cage. The faster my legs went, the less distance I seemed to travel."
Ben Affleck has one big regret about his romance with J.Lo
In addition to calling aspects of his relationship with J.Lo "miserable," Affleck has also revealed that he has some big regrets from their romance. One being his cameo in the "Jenny from the Block" music video.
RELATED: Ben Affleck's 'Jenny From the Block' Accessory Seemingly Returns During 2021 J.Lo Reunion
According to The Irish Examiner, the Good Will Hunting actor felt it was a bit damaging to his career.
"If I have a big regret, it was doing the music video," he explained. "But that happened years ago. I've moved on."
But despite his feelings toward the video, the actor insisted that he wasn't pointing fingers at Lopez for his career taking a nosedive.
"It not only makes me look like a petulant fool (to blame Lopez), but it surely qualifies as ungentlemanly? For the record, did she hurt my career? No," he said.
Fortunately for Affleck, his career eventually picked back with him starring in movies such as Argo (2012) and the critically acclaimed thriller Gone Girl (2014).
Ben Affleck and Jennifer Lopez reportedly are back on
Although their romance caused a bit of turmoil in his life a few years back, Affleck's feelings for Lopez never faded.
Since their split, the two have remained friends and supported each other over the years. Affleck even served one of the singer's biggest support systems after she called off her engagement from Alex Rodriguez in April 2020.
Following her breakup from Rodriguez, Lopez began spending a lot of quality time with Affleck. Not only have they been hanging out around Los Angeles together, but the pair recently took a trip to Montana, sparking reconciliation rumors.
Though the status of their relationship was unclear at first, insiders recently reported that the former flames are giving their romance another shot as they're "hopeful" that things will work out between them this time around.
"J.Lo and Ben are very much a couple and have been telling friends that they're together," a source told Entertainment Tonight. "When they first reconnected, they had to see if the spark was still there because it had been a while. It was, so now they are both fully in it."
As of this writing, neither Lopez nor Affleck have addressed rumors that they are back together.