Ben Affleck Said the Nicest Thing About Ex-Fiancée Jennifer Lopez
Find out what Ben Affleck had to say about his ex-fiancee, Jennifer Lopez.
Jennifer Lopez is having a moment. The Super Bowl halftime show she performed with Shakira was so high-energy and sexy that people couldn't stop talking about it — either praising it or complaining about it. 
Lopez is engaged to baseball star Alex Rodriguez, and they're almost too cute. She has a hit movie under her belt with Hustlers, even if it was snubbed by the Oscars. At 50 years old she's in such great shape that she's an inspiration to women everywhere and her butt is reportedly worth over $20 million. 
As far as at least one ex-boyfriend is concerned, Lopez's triumphant time in the spotlight is well deserved. Ben Affleck doesn't seem to begrudge his former flame one minute of her success. 
"Bennifer" was once a huge deal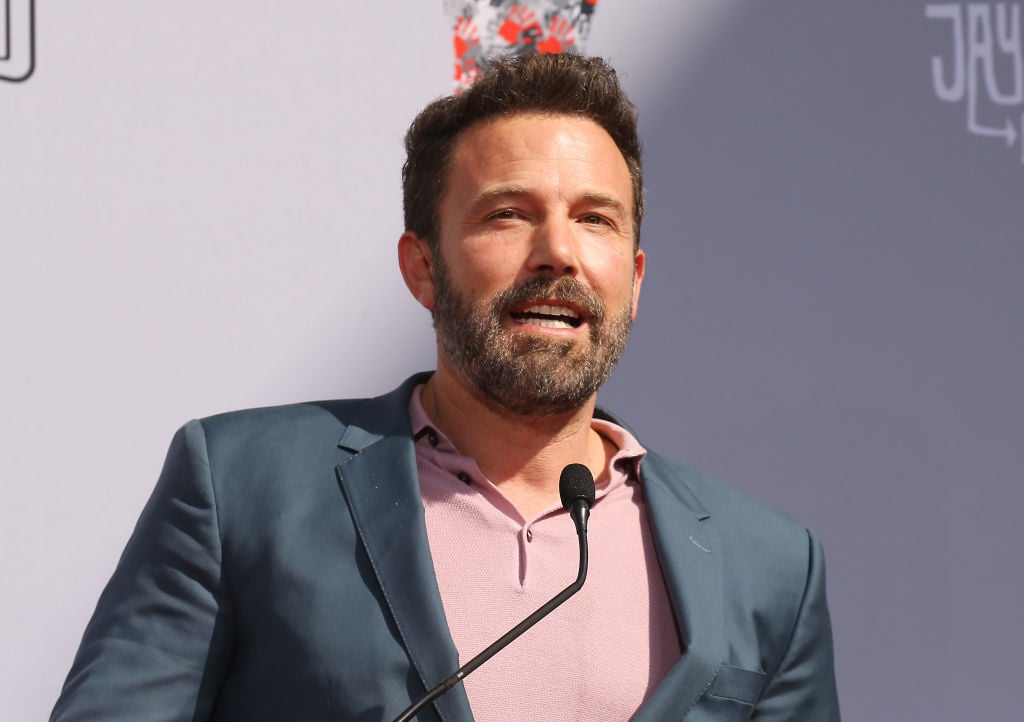 Back in 2001, Lopez and Affleck met on the set of the movie they starred in together, Gigli. Although the movie was a flop, the spark between them was the real thing, and the two started dating.
They were such huge stars and they were so smitten with each other that the public could not get enough of them. They were the first couple to get a name that was a mashup of their first names, and "Bennifer" was the center of a huge amount of attention. 
They got engaged in 2002, when Affleck gave her a 6.1-carat pink diamond, sending their fans into even more of a frenzy. The wedding was planned for 2003, but they called it off just a few days before it was supposed to happen.
Their relationship never really recovered, and in 2004 they split up. The intense scrutiny still didn't let up at first, with lots of theories being floated about who was to blame for their breakup. 
Life went on for both of them
Once the furor settled down, both Lopez and Affleck went on with their lives.
Lopez married Marc Anthony, with whom she had twins who are now 12. Affleck married Jennifer Garner, and they had three children together. While both marriages have since ended, it's clear that the two halves of "Bennifer" have moved on from the time they shared together. 
One of the issues Affleck has had to face in his life is his drinking, which he admits was a big factor in his divorce. Sobriety hasn't been easy for him, and he's gone through rehab three times.
Maybe because of the work he's done to get sober he seems to have become quite a thoughtful and open-hearted person. He's not only taken responsibility for his mistakes in his marriage and expressed his gratitude to Garner, but he's also recently had some very kind words to say about Lopez.
He didn't hold back in an interview
Recently Affleck was interviewed for the New York Times to publicize his new movie, The Way Back. One of the subjects that came up was Lopez's current success. Affleck was enthusiastic about her performance in Hustlers, saying that she deserved an Oscar nod.
"She should have been nominated," he said. "She's the real thing. I keep in touch periodically with her and have a lot of respect for her. How awesome is it that she had her biggest hit movie at 50? That's fucking baller."
It seems that not only does Affleck not harbor any hard feelings toward his former love, but that the two are comfortable enough to stay in touch. Considering how important they were in each other's lives at one time, it's good to see that they're able to be friends today.
No matter how well Lopez does in her career, it's probably still nice to know she has an old friend supporting her.