Ben Affleck Says Jennifer Lopez Endured Abuse In the Press Because of Their Relationship
In the early 2000s, there was one couple that dominated the Hollywood A-List. Jennifer Lopez and Ben Affleck were one of the hottest couples for miles around. Though the couple did not get their fairytale ending, they are still friends today.
Now, The Town actor is getting candid about the abuse the Selena actor endured from the press when they were together.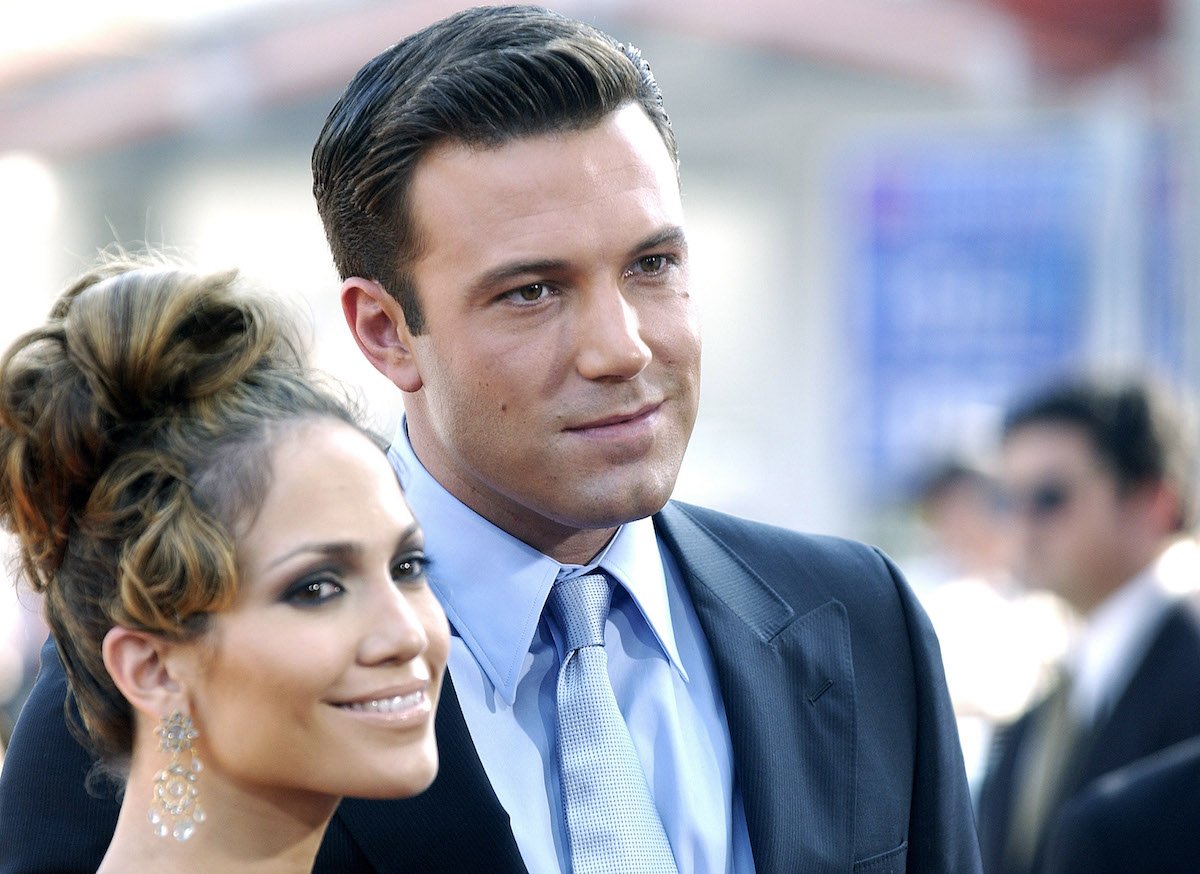 Ben Affleck and Jennifer Lopez clicked immediately
Lopez and Affleck were first spotted together in July 2002, and the media was immediately obsessed. "I think Jen and I made a mistake in that we fell in love; we were excited and maybe too accessible," Affleck said in 2008 via Latina. "I don't think either of us anticipated the degree to which it would take on a world of its own."
From that moment forward, there was a ton of speculation about the couple. They couldn't do anything without being followed or photographed, and they were even forced to call off their initial wedding, which was set for Sept. 2003.
"Due to the excessive media attention surrounding our wedding, we have decided to postpone the date," they said in a joint statement via CBS News. When we found ourselves seriously contemplating hiring three separate 'decoy brides' at three different locations, we realized that something was awry. We began to feel that the spirit of what should have been the happiest day of our lives could be compromised. We felt what should have been a joyful and sacred day could be spoiled for us, our families and our friends."
This is why Jennifer Lopez and Ben Affleck called off their engagement
Ultimately the duo never made it down the aisle. The media attention was a major deterrent, as were their vastly different lifestyles. Affleck was very much a party boy. Meanwhile, Lopez, a wellness advocate, doesn't drink, is a workaholic, and has a very structured life.
In the end, Affleck got cold feet. "As the [wedding] date got closer, reality set in that this may not be the person Ben wants to spend the rest of his life with," an insider told People. "He started getting scared…What's worse—marrying someone you don't want to marry or calling off the wedding before it happens?" Lopez gave [Affleck] ultimatums. He never followed through. She finally realized they were never going to get married."
Ben Affleck says Jennifer Lopez endured abuse because of their relationship
It's been almost 20 years since they've split, however, Affleck and Lopez are still very friendly. "I respect her," Affleck told The Hollywood Reporter in 2012. "I like her. She's put up with some stuff that was unfair in her life, and I'm really pleased to see her successful."
Now, Affleck is getting even more candid about the things that the Hustlers actor endured while they were together, and he's not mincing words. "People were so f***ing mean about her; sexist, racist," he said in an interview with The Hollywood Reporter's podcast, Awards Chatter. He continued,
Ugly, vicious s*** was written about her in ways that if you wrote it now you would literally be fired for saying those things you said," he said. "Now it's like, she's lionised and respected for the work she did, where she came from, what she accomplished- as well she f***ing should be. I would say you have a better shot, coming from the Bronx, of ending up as like [Justice Sonia] Sotomayor on the Supreme Court than you do of having Jennifer Lopez's career and being who she is at 50 years old today.