Ben Affleck Says the 1st Short Film He Directed 'Is the Only One That Haunts Me'
Ben Affleck is famous for his acting, directing, and screenwriting skills, as well as the drama in his romantic life. But although he's an established Hollywood star today, before his career took off he was just another aspiring filmmaker.
During those struggling early years he made his directorial debut in a short film with a long and unlikely title. Although people's early creative efforts are rarely as good as their later work, this film was special. And not in a good way. 
Ben Affleck's early career directorial project
Affleck famously kicked off his career with the blockbuster 1997 movie Good Will Hunting, which he co-wrote and starred in with his childhood friend Matt Damon. The movie won Golden Globe and Academy Awards for Best Original Screenplay, and it launched them into stardom. 
But according to AV Club, before this breakthrough movie, Affleck tried his hand as a director on another, less well-known film. It was a 13-minute film that came out in 1993, and it was called I Killed My Lesbian Wife, Hung Her On A Meathook And Now I Have A Three-Picture Deal At Disney.
The unusual short film was about a man who is the director, writer, and producer of a movie. The plot is about him auditioning an actress for the lead role. As he navigates this process, he yells at his wife, who is actually tied up and hanging on a meathook. 
Although he directed this unusual piece, Affleck is not responsible for the screenplay. It was written by his friend Jay Lacopo, who also starred in it. 
Ben Affleck says he's not proud of it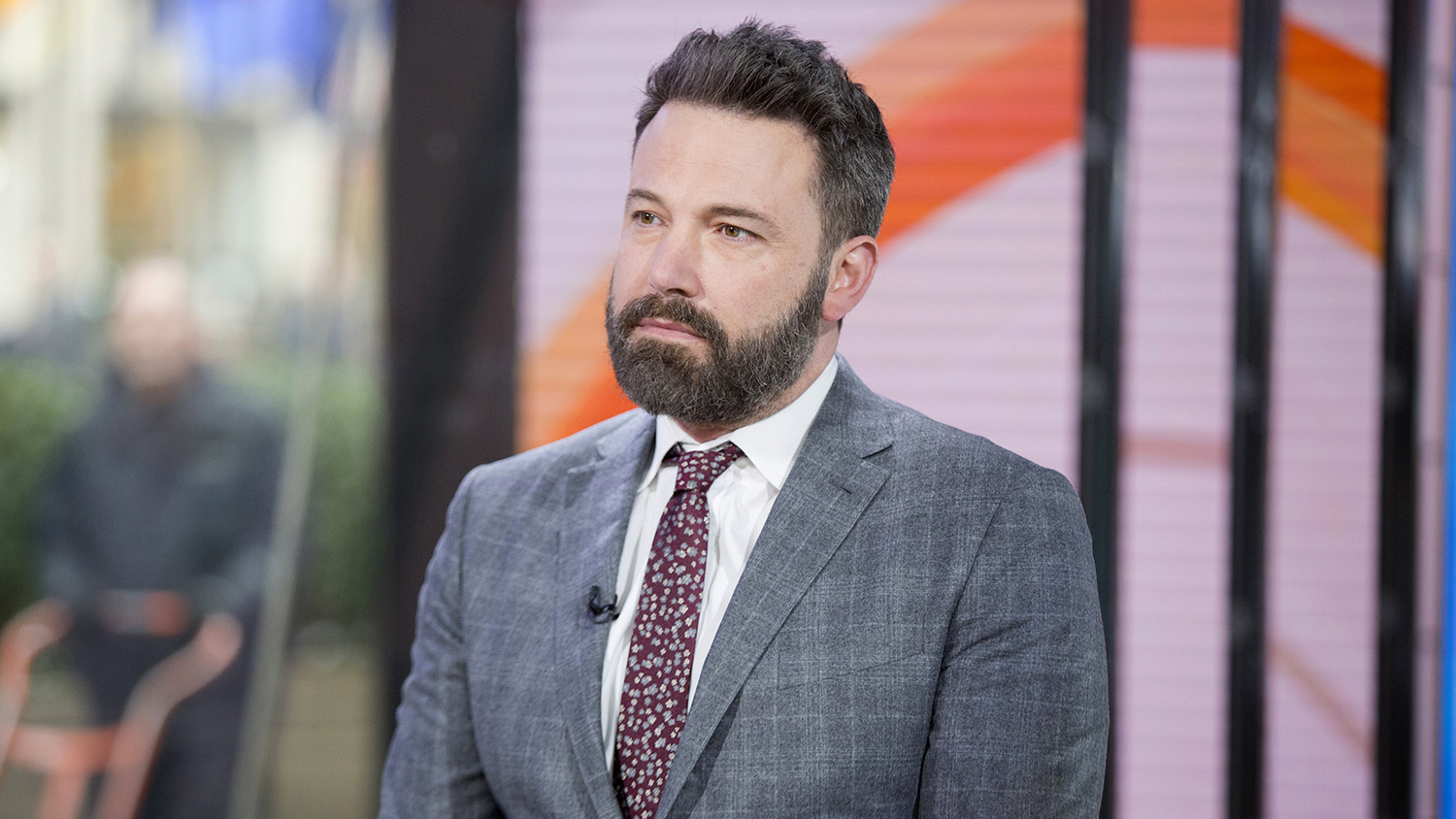 If the plot sounds terrible, the film seemed to be even worse than you'd imagine. According to EW, Affleck himself has nothing good to say about it. 
"It's horrible," he said. "It's atrocious. I knew I wanted to be a director, and I did a couple of short films, and this is the only one that haunts me. I'm not proud of it. It looks like it was made by someone who has no prospects, no promise."
It appears that Affleck and Lacopo intended to make a dark comedy that mocked Hollywood and the process of making movies. But the result was a film that was so bad that it clearly still makes Affleck cringe with embarrassment. 
Fortunately for him and his fans, his career didn't end there. 
He went on better things
Affleck has starred in dozens of movies, and some of them did better than others. But overall, he's done very well as an actor, and his success in the industry doesn't end there. Just a few years after I Killed My Lesbian Wife, Good Will Hunting wowed audiences. As Biography reports, he's also written and directed a number of other well-received films. 
For example, in 2007, he co-wrote and directed Gone, Baby, Gone, which starred his brother Casey Affleck, and drew enthusiastic praise from critics. He also directed Argo in 2012, and it won both a Golden Globe Award and an Academy Award for Best Picture. 
Although he's currently getting a lot of attention because of his love life, Affleck has proven himself as a star. Over the years, he's had many successes in Hollywood.
He's showed that he can turn out impressive work as an actor, director, and writer. Hopefully, his earliest effort as a director only shows that everyone has to start somewhere. And sometimes, even for talented artists, that early work can be very, very strange.