Ben Affleck Spotted Getting Cozy With 'Knives Out' Star Ana de Armas in Cuba
Ben Affleck spotted getting cozy with his 'Deep Water' co-star Ana de Armas in Cuba as eyewitnesses claim they are totally 'dating.'
Ben Affleck might have a new romance on his hands. After working together on Adrian Lyne's thriller, Deep Water, Affleck was spotted eating dinner with Knives Out star Ana de Armas in her home country of Cuba. Eyewitnesses say the two got extra cozy with each other during the outing, sparking rumors that a romance might be in the works.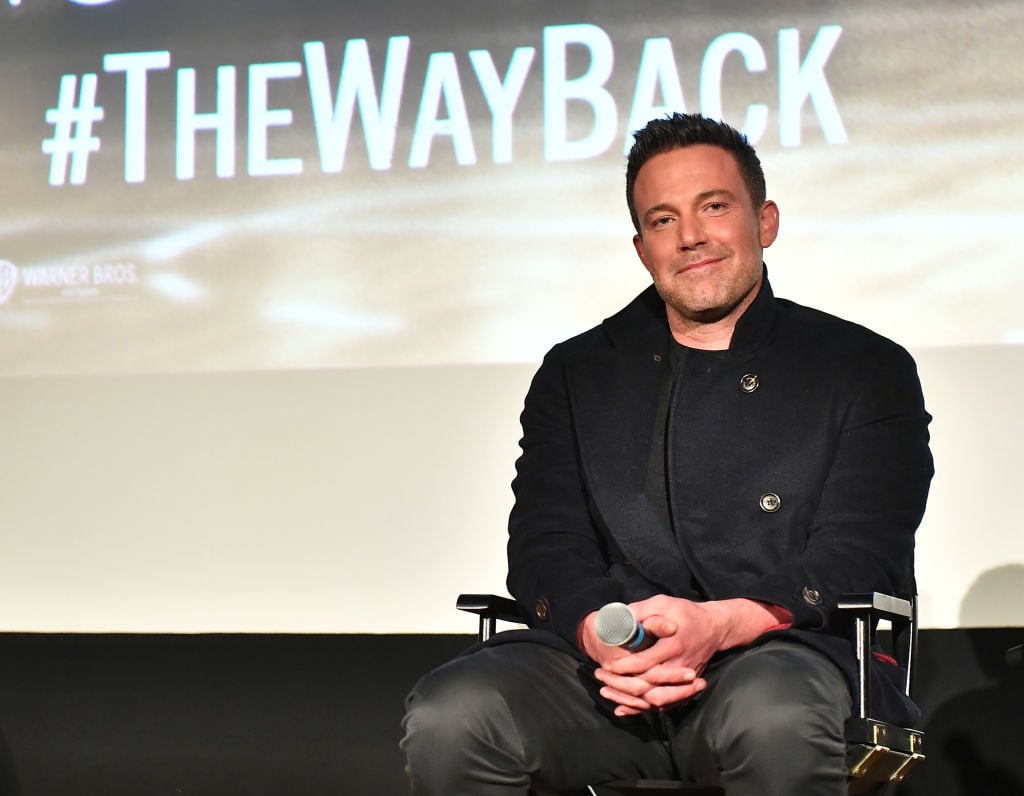 Who is Ana de Armas?
De Armas has been in the acting business for the past 14 years, though she only recently started to land more prominent roles in Hollywood. The actress got her first big break in Bladerunner 2049 and has been a rising star ever since.
Fans may recognize her most for her part in the recent mystery film, Knives Out. She also has a role as the new Bond girl in Daniel Craig's upcoming No Time to Die.
The spy thriller, however, has been delayed amid growing fears related to coronavirus and is not scheduled to open in theaters until November.
In the meantime, fans can catch the latest glimpse of de Armas in the upcoming movie, Blonde, where she portrays Marilyn Monroe. The film is due to premiere in theaters later this year.
Ben Affleck and Ana de Armas team up
Affleck and de Armas met on the set of their latest film, Deep Water, which wrapped up filming a few weeks ago. The director of the movie, Lyne, has a penchant for featuring sex scenes and Deep Water is no exception.
We do not know if Affleck and de Armas have any sex scenes together, but if they do they are likely going to be pretty steamy. After all, this is the same director that gave us 9 1/2 Weeks (Kim Basinger), Indecent Proposal (Demi Moore), Fatal Attraction (Michael Douglas), and Unfaithful (Diane Lane).
Affleck and de Armas were spotted filming scenes in New Orleans in February and spent a few weeks together. It is unclear if the two are just good friends or if something romantic is growing, but they are definitely close outside of work.
Fans can watch the pair in action when Deep Water hits theaters on November 13.
Affleck and de Armas spotted getting cozy
Although production on Deep Water has come to an end, Affleck and de Armas have continued to build on their relationship. According to Daily Mail, the two were spotted getting extra cozy at a restaurant in Havana, Cuba, called La Corte del Principe.
An employee at the eatery has since posted a photo of the pair on social media, confirming that they spent time together. Affleck also knows how to speak Spanish, something that likely came in handy during his trip to Cuba.
 "They were beaming. I saw Ana grab Ben's arm as they walked out together, they looked super happy — she's absolutely stunning!" an eyewitness told Page Six. "I totally think they're dating."
The actor, of course, divorced Jennifer Garner a few years ago. The couple share three children: Violet, Seraphina, and Samuel.
Ben Affleck opens up about 'Justice League'
Apart from his love life, Affleck recently opened up about his role in the DCEU film, Justice League, a project that was largely panned by fans and critics alike. Affleck played the part of Bruce Wayne/Batman in the film, a role he walked away from shortly afterward.
Although Ben Affleck enjoyed playing the character in Batman v Superman: Dawn of Justice, he lost all enthusiasm for the caped crusader after Justice League.
"Justice League was unfortunately touched by some personal tragedy — a death in (director) Zack's [Synder] family. And like I say, sometimes things sort of work and gel and sometimes you seem to be having one problem after another," Affleck explained.
According to Hollywood Reporter, Affleck went on to discuss how he walked away from directing and starring in a solo Batman film. Affleck admitted that he felt like somebody else should take the project because he no longer has the passion for it.
Director Matt Reeves replaced Affleck as the director for The Batman. Reeves and his team cast Robert Pattinson to play the lead in the film, which is due out in theaters on June 25, 2021.
Ben Affleck has not commented on the reports surrounding his relationship with Ana de Armas. The actor is currently busy promoting his next film, The Way Back.