Ben Feldman 'Superstore' Salary: How Much Does the Actor Make per Episode?
Ben Feldman stars as Jonah Simms in 'Superstore.' Here's how much the actor reportedly makes in the role.
On Superstore, Ben Feldman plays one of the show's central characters, Jonah Simms. The show is currently in its fifth season on NBC, and was recently renewed for a sixth season. With the show running for so long, some fans might be curious to know how much Feldman makes per episode on Superstore.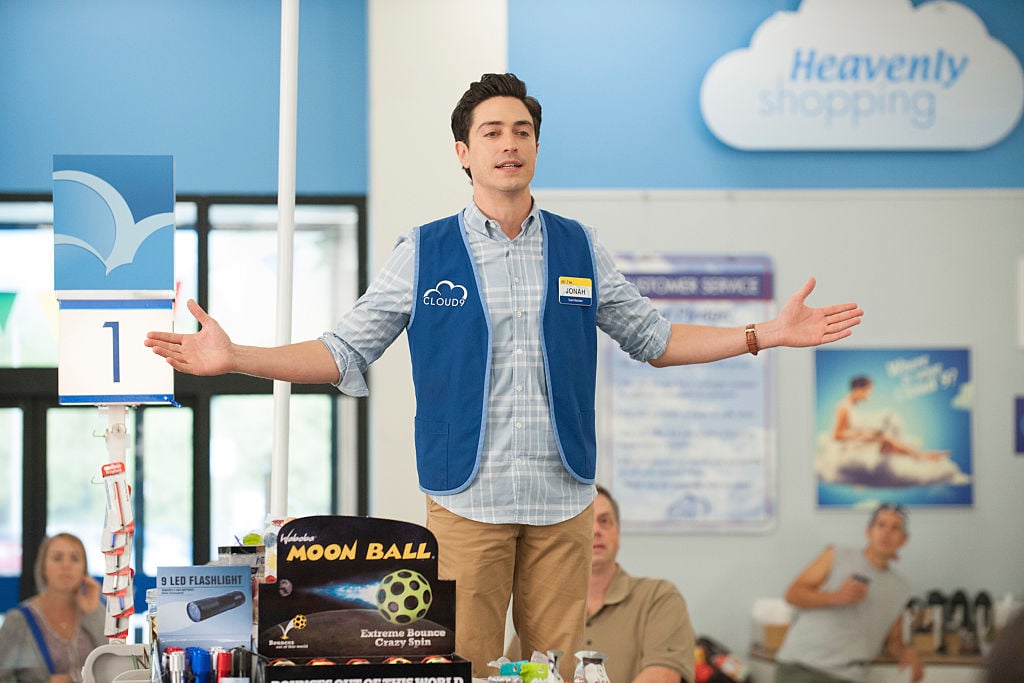 Ben Feldman recently directed an episode of 'Superstore'
Feldman directed the most recent episode of Superstore, "Carol's Back." In the episode, Carol returns to work after trying to sabotage Sandra's wedding. Outside the store, Jonah and Cheyenne attend a Raise the Wage protest. This was Feldman's second time directing an episode of Superstore, and he previously directed an episode in season 3, "Lottery."
"This was definitely less challenging, because I already had done one and I knew what to expect and how to do it… The first time I directed, I spent the entire time scared to death that I was doing it wrong," Feldman told TVLine about his directing experience. "This time around, I got to actually sit back, know that we were going to make our day and know that we were going to get it right, and really get to focus on the scenes and be entertained by my cast."
What the actor thinks of America Ferrera leaving the show
On Feb. 28, Ferrera announced she is leaving Superstore at the end of season 5. Before publicly announcing her planned exit on Instagram, it was announced to the cast and crew of Superstore. According to Feldman, Ferrera told him before telling the rest of the cast since he was directing an upcoming episode.
"I knew before the [rest of the cast], only because my episode was coming up to direct and [America] didn't want to upstage or get in the way of [it]," he told TVLine. "It was actually really nice of her. She said, 'I want you to know first so that you're not dealing with this while you're stressing about actually putting together and running a show.'"
While Feldman will miss working with Ferrera, he knows the two will still stay in touch after she leaves the show.
"It's sad to think about it [as it applies to Jonah and Amy], not when I think about [it] as Ben and America," he said. "You know, this is a job. Everybody's doing a job and people show up to work and people leave work and whatever… I'm [still] going to be texting America about kids stuff in two months and in two years."
He also assured viewers of the show that there is no bad blood between Ferrera and anyone involved in Superstore.
"We all have a tremendously healthy relationship," he said. "I watched NBC and Universal and everybody stand and clap for her at the last table read. Everybody loves America."
How much Ben Feldman makes on 'Superstore'
In 2016, Variety reported the top salaries of actors starring in TV shows, and reported that Ferrera made $125,000 per Superstore episode that year. Variety did not list Ferrera in the recent 2019 list of highest-paid TV actors.
As of September 2019, multiple sources report that Feldman makes $40,000 per episode of Superstore. It's also reported that Feldman has a net worth of $1.5 million.