What is Ben Flajnik From 'The Bachelor' Doing Now and Is He Dating Anyone?
As Clayton Echard's season on The Bachelor began to wind down, Bachelor Nation was abuzz with opinions, emotions, and, of course, lots of questions. As the popular ABC series' 26th season finale approached, viewers began to fear the worst: could Echard's journey for love possibly end all alone?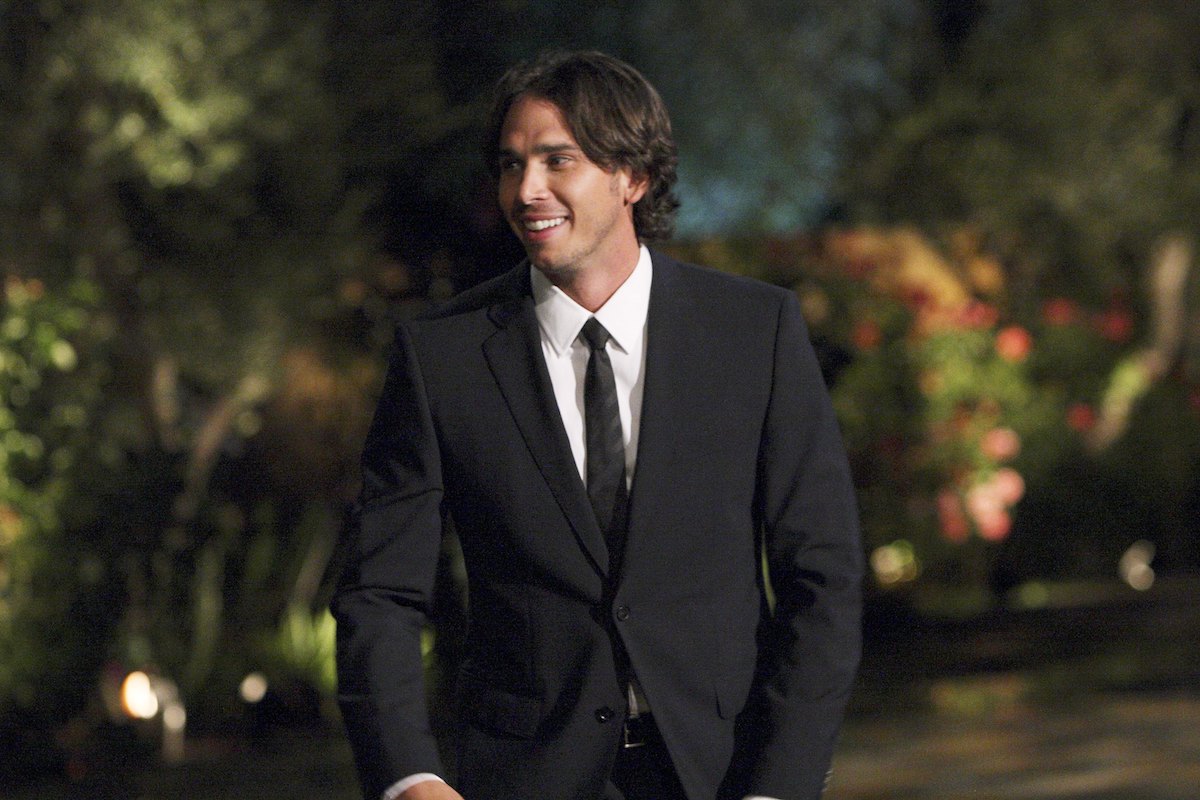 Historically speaking, fans know it wouldn't be the first time for the dating show to end with heartbreak. Looking back at some of Bachelor Nation's most memorable contestants, see what Ben Flajnik from The Bachelor is doing now and how his love life has been faring. 
Ben Flajnik in 2022: What is he doing and is he dating anyone?
Us Weekly broke down the 411 on some of Bachelor Nation's favorite faces and names. Amongst the highly-spoken about reality stars was, of course, Flajnik, and the feature shared that as of the summer, the former bachelor is, ironically, still a bachelor. Single and perhaps all ready to mingle, there is no lucky lady in Flajnik's life at the moment. 
Though things haven't been working out for Flajnik in the love department, he has had a lot of success since his time on ABC. The reality television star has even gotten into the book biz. As Flajnik shared on Twitter, "So, I wrote a children's book for my niece and the Frequent Flyers are officially taking off!! You can now purchase Frequent Flyers: Vol. 1 on Amazon. I'm so proud of this one."
As his social media followers know well, Flajnik has also become an active force and advocate for Voyage Foods, a revolutionary company that is centered around sustainability and inclusion. And, of course, never straying too far from his roots, Flajnik still passionately works to promote his wines, according to to TheThings.
Ben Flajnik on 'The Bachelor'
Season 16 of The Bachelor premiered in January of 2012 and audiences were eager to watch Flajnik's journey for love unfold. There were lots of ups and downs, but Ben's rollercoaster experience did lead him to a proposal. In the end, as fans recall, Flajnik got down on one knee for the one-and-only Courtney Robertson.
Initially, she accepted the proposal, but, shortly after, the happy couple split. However, wanting to give things another go, Flajnik and Robertson did get back together, but, as many imagined, it didn't last very long. Us Weekly shared that the pair finally ended things for good in October of 2012.
Ben Flajnik on 'The Bachelorette'
Bachelor Nation first fell for Flajnik on Ashley Hebert's season of The Bachelorette. Flajnik, a winemaker from California, made it all the way to final-two and even proposed to Hebert, but, as fans remember, the leading lady turned Flajnik down for J.P. Rosenbaum. Though Flajnik wasn't able to find his one on The Bachelorette, just a few months later, he had another shot at love when he was selected as the star for season 16 of The Bachelor.
RELATED: 'The Bachelor': Courtney Robertson Turned Down 'Dancing With the Stars,' Including $150,000 on Top of Weekly Bonuses