Ben Higgins' Abstinence Announcement Has Bachelor Nation so Confused
As far as former Bachelors go, Ben Higgins is held in a pretty high-regard. At the time, telling his final two women (former fiancée, Lauren Lane nee Bushnell, and JoJo Fletcher) that he was in love with both of them was a huge faux pas. Since then though, and with the recent Bachelor drama, Higgins has become a sort of a golden boy of the franchise. He's always making appearances, giving advice to leads of future seasons, and has even hosted a spinoff of the show.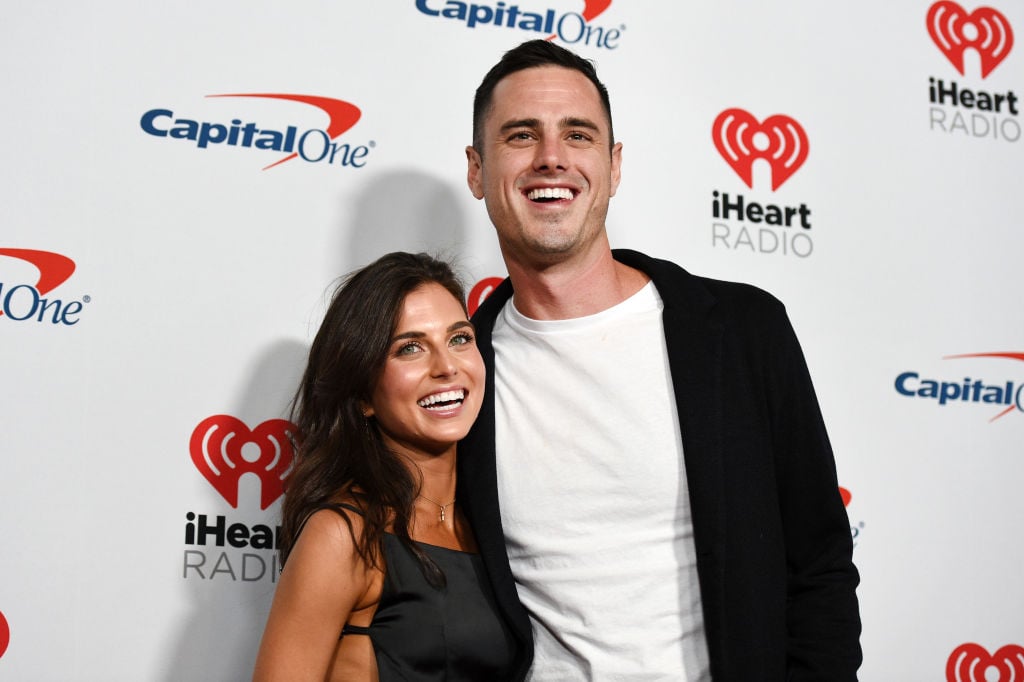 While Higgins' time on The Bachelor left him with a broken engagement, he has since found love outside the franchise. Higgins has been dating Jessica Clarke for the past year and a half. The pair have been long-distance dating for much of their courtship and are now are happily engaged. Because of the coronavirus (COVID-19) pandemic, a long engagement seems imminent but, for now, they are quarantined together with his fiancée's family in their family home.
Ben Higgins reveals that he and his fiancée are abstaining from sex until marriage
On a recent episode of the podcast The Viall Files, Higgins spoke about how the living arrangements between him and his fiancée. He shared that they were sleeping in separate rooms. "Right now she has a bedroom upstairs at her parents' house, I'm in the downstairs. It's like a respect level…and also just like how—what the logistics of it is," the Bachelor alum shared.
Viall then asked Higgins if they were able to have sex and Higgins confirmed that they hadn't had sex in the past week or the entire duration of their relationship. Continuing on, Higgins added that he and his fiancée made the decision to abstain from having sex together until marriage.
'The Bachelor' franchise has a history of oversharing about sex
While it's not uncommon for Bachelor contestants to talk about sex or abstaining from it (e.g. Madison Prewett, Luke Parker, Colton Underwood, Becca Tilley, and Ashley Iaconetti to name a few) some fans of The Bachelor are discomfited by it. While fans believe that everyone is entitled to their choice, they can't understand why so many people from the franchise, Higgins included, feel the need to advertise their decision to remain abstinent.
'I'm not dissing this choice because they can have sex whenever they want, but sharing this info isn't a good look to me. So what do they want, a cookie for abstinence? Idk and idc much about them but a bunch of couples I know who announce this about themselves are very holier-than-thou and judgey, lol,' one person wrote in response to Higgins' announcement about his and his fiancée's decision. "I just don't get the point? Sex is just sex. Do it or not, nobody cares," another person added.
Bachelor Nation reacts to the news on Instagram
Others were more confused about Viall's reasoning to ask Higgins about his sex life at all. Furthermore, some people assumed that Higgins' fiancée might be very uncomfortable about his decision to share their personal information with a massive amount of people. Others simply were confused about the couple's decision not to share a room or a bed. They felt that sleeping patterns are important to note before committing to marrying someone.
"Not just abstaining, but sleeping in different rooms. Are they not aware that you can sleep in the same bed and not fu*k? It's like on top of not knowing how one another fu*ks, they also don't know how they'll go about sharing a bed every night. I'm an extremely light sleeper so it was important for my sanity that I know I can get my eight hours while sleeping in the same bed as my husband. And I know for some couples falling asleep cuddling/spooning versus going to your respective sides can be a big a deal," another person wrote in response to Higgins.
The age of oversharing
Ultimately, it is Higgins' choice about what he and his fiancée do and how much of his relationship he wants to share with the world. However, this felt like a case of TMI for many members of Bachelor Nation. But, as we live in the age of oversharing, it's likely that these personal conversations will continue to persist.