Ben Kingsley's Given Name Is a Whole Lot Different From His Stage Name
Ben Kingsley is an acting great. He's so great that he's been knighted by the Queen of England. In 2002, she made him a Knight thanks to his work in the British film industry.
But Kingsley's real life is more complicated than any of the interesting characters he has played on-screen. He identifies as multiple ethnicities, which is probably what gives him the range he has on-screen.
He's played white characters, Sikh characters, and his breakout role was as Mahatma Gandhi. He can play characters from almost anywhere because in real life he's from almost everywhere. 
Sir Ben Kingsley was born Krishna Pandit Bhanji
Kingsley was born Krishna Pandit Bhanji. He never felt close to his parents, which may have made his name change easier.
His father was a Muslim with Gujarati Indian roots from Kenya. The elder Bhanji moved to the UK to study medicine, but Kingsley mostly remembers his smoking and drinking.
His mother was actually an aspiring actress herself. She was white, and half Jewish on her father's side. To add one more twist to Kingsley's ancestry, his grandmother was abandoned by her Russian Jewish immigrant lover. That likely led to a good deal of self-loathing for Kingsley's mother, who he says never really loved and accepted him.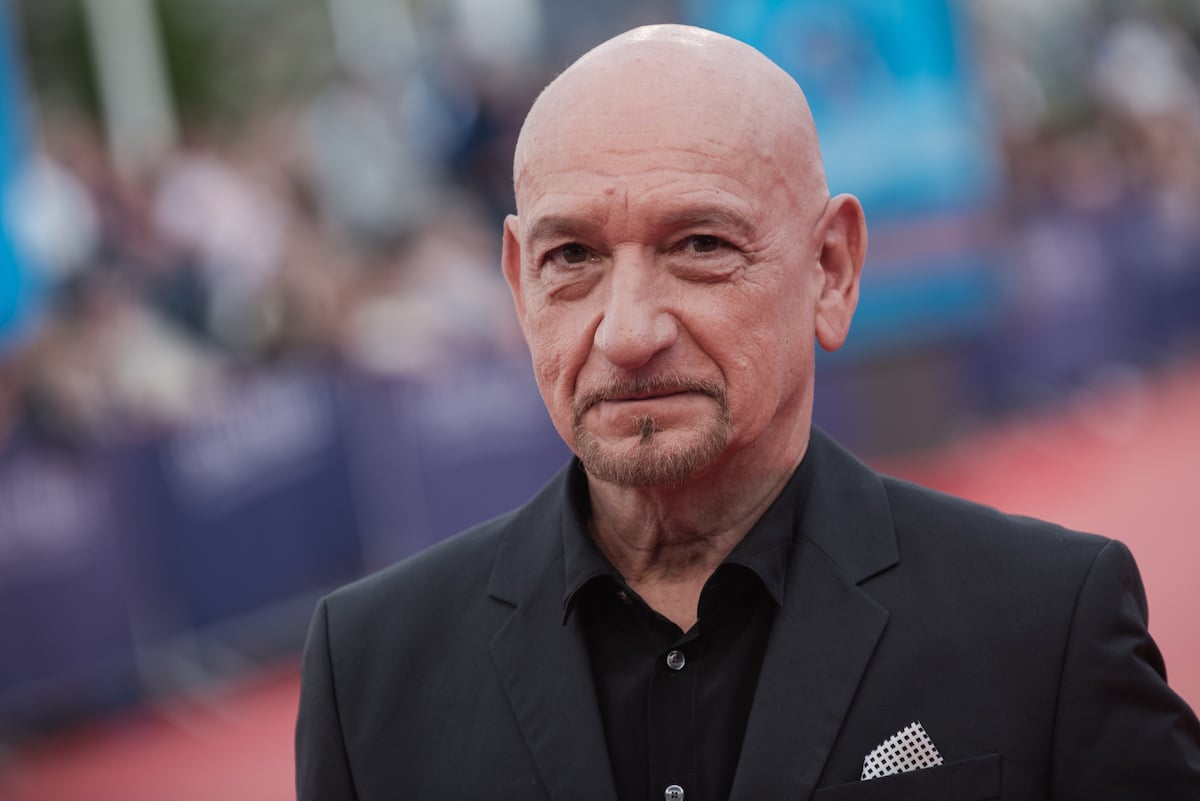 Kingsley doesn't feel bad for leaving the name Krishna Bhanji behind. That may be partly because he wasn't close to his family. It's also partly because his ethnicity was so multifaceted that he doesn't feel like his original name meant much.
According to Kingsley, the name Krishna Bhanji is more made up than Ben Kingsley. He said: "The first name is Hindu and the second name is Muslim. Such a name would never exist in the whole of the Indian sub-continent; it's a nonsense name. It's more invented than the name I chose."
Sir Ben Kingsley changed his name for his acting career
Like many actors with ethnic names, Kingsley received disappointment at one of his first auditions. Before he changed his name, he got great feedback, but he didn't land the part.
He said: "As soon as I changed my name, I got the jobs. I had one audition as Krishna Bhanji and they said, 'Beautiful audition but we don't quite know how to place you in our forthcoming season.' I changed my name, crossed the road, and they said when can you start?"
Even though he got rid of his Indian name, Kingsley's first breakout role was playing an Indian character in Gandhi. He snagged an Oscar for the part, but the irony is not lost on him. 
As Kingsley put it: "I changed my clunky invented Asian name to a more pronounceable, and acceptable, universal name in order to play Mahatma Gandhi. There's your irony."
Despite his grandeur, Ben Kingsley describes himself as 'hugely fragile'
Kingsley had a rough childhood, and felt surrounded by people who didn't love him. Since his knighthood, he's been accused of being pompous, and there are rumors he makes everyone he meets call him Sir Ben.
Kingsley knows he may come off as grandiose, but he has a good reason. He's proud of everything he overcame. 
In some interviews, Kingsley has been reluctant to say he changed his name because of racism. He told The Radio Times that his name change "says more about the 1960s than anything else."
But he has admitted that racism plays a huge part in his past trauma, and that trauma has shaped who he is today.
He revealed: "I know that people think I'm prone to pomposity and isolation. But I am hugely fragile, which goes back to my past. I've always been proud of the title, but I've learnt to be quietly proud. I think it's a reflection of how an uncomfortable childhood can lead to high achievement. I hope it will inspire other people. Racism, in any form, is f***ing awful."