Who Is Ben Mendelsohn? The 'Captain Marvel' Actor's Past Roles & Net Worth
The new MCU film Captain Marvel stars Brie Larson and Samuel L. Jackson, but it also features a stunning supporting cast. Among those who appear is Ben Mendelsohn, an accomplished actor who you may not know much about. Here's the low-down on Mendelsohn, including his most notable roles and his net worth.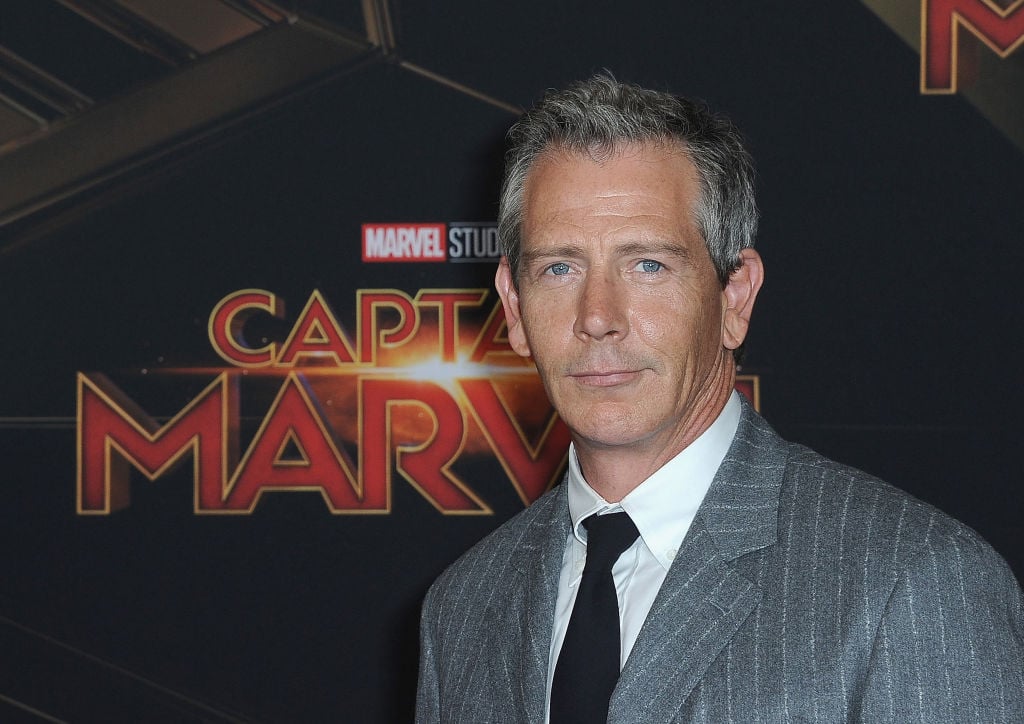 Mendelsohn's past roles

The Australian actor has made a living as a character actor. He got his start in his home country, appearing on the soap opera Neighbours (which also boasts Chris Hemsworth and Margot Robbie as former cast members) and in the Nicole Kidman film Australia.

In more mainstream fare, you may recognize Mendelsohn from his role as John Daggett in The Dark Knight Rises or his turn as Director Orson Krennic in Rogue One. On TV, Mendelsohn has also made his mark in his Emmy-winning role on Bloodline. In 2018, he appeared as the villain in two major films: Ready Player One and Robin Hood.

He portrayed Talos in Captain Marvel

In Captain Marvel Mendelsohn portrays Talos, a leader of the Skrulls. He spoke to the Hollywood Reporter about the role, which required him to where a prosthetic mask and a lot of makeup. He admitted that while wearing the prosthetics, "certain things don't communicate as easily." However, he praised the quality of Marvel's "substantial costuming," saying that it's the "sort of thing that you become aware of and then you forget about it."

Mendelsohn was also Nick Fury's boss

Spoilers ahead! Mendelsohn played a sort of dual role in Captain Marvel. Though he spent most of the film in the green prosthetic mask, Talos, like all of the Skrulls, is a shapeshifter. So Mendelsohn also played Talos in the form of Nick Fury's boss, Keller. For this part, he spoke in an American accent, but then later switched back to his native Australian accent when he revealed his true identity.

Though he doesn't get to spend much time on screen looking like himself, Talos does give a tongue-in-cheek nod to his "other self." He makes a comment to a Fury about being envious of his boss' blue eyes (as Talos, his eyes are a striking purple).

Will he be in any future Marvel movies?

Time for some more spoilers: At the end of the film, Carol Danvers helps Talos and his family escape from Kree rule to hopefully find a home of their own somewhere in the universe. So does that mean there's potential for Mendelsohn to make another appearance in the MCU?

At this point, it's hard to say. The Kree-Skrull conflict is an ongoing part of the comics, so it could come back into play at some point. However, now that the Skrulls have been painted as victims, it seems unlikely that Talos and his crew will become villains the Avengers need to fight. However, there is always the possibility of an intergalactic adventure in which the Skrulls team up with Earth's heroes, especially if there's another Captain Marvel film on the slate.

What is Ben Mendelsohn's net worth?

Over his expansive career, Mendelsohn has done quite well for himself. According to Celebrity Net Worth, he is worth approximately $9 million. This includes all of his film and TV roles, though the description has not been updated to include his most recent notable appearances. So chances are the Mendelsohn is worth quite a bit more than that now — or he will be in the future.