Ben Platt and Noah Galvin Reveal They Are Dating ― Here's the Interesting Connection They Share
Though we are in quarantine due to the coronavirus (COVID-19) pandemic, that hasn't stopped Hollywood stars from revealing new relationships. Actors Ben Platt and Noah Galvin officially announced that they were an item on Monday.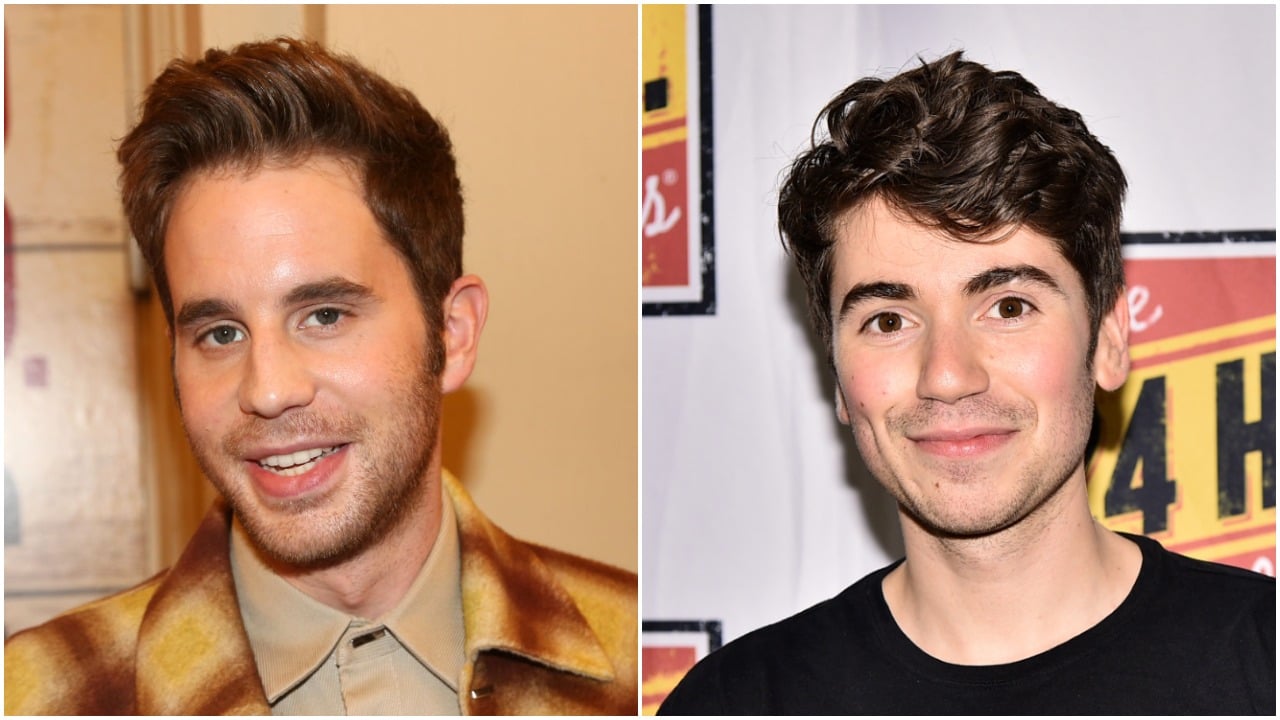 Here's where you know them from
Both Platt and Galvin are established actors in their own right. Platt has appeared in several theatre productions, including Dear Evan Hansen on Broadway, starring in the title role. He was the first actor to portray Evan Hansen on Broadway and won a Tony Award for the portrayal. Ironically enough, Galvin has also portrayed the title role in Dear Evan Hansen. He was the second actor in the role and the first to take over after Platt.
Outside of Dear Evan Hansen and his other work in theatre, Platt is also known for appearing in the Pitch Perfect franchise. Last year, he began starring in Ryan Murphy's first Netflix series, The Politician, in the lead role of Payton Hobart. For his work in the series, Platt was nominated for a Golden Globe in the category of Best Actor in Television Series, Musical or Comedy.
Galvin also has an extensive theatre resume which includes Waitress on Broadway from 2019-2020. On television, he's known for his role on the ABC comedy, The Real O'Neals. He also starred in the 2019 critically-acclaimed comedy film, Booksmart.
The pair announced their relationship on Monday
Galvin revealed that he and Platt were dating during an interview on the Little Known Facts with Ilana Levine podcast.
During the episode, Galvin said, "Ben and I are dating. I asked him this morning, I was like, are we allowed to talk about this? And he's like, 'Don't go into our nitty gritty, but yeah, people can know.' It's still relatively new."
On their relationship and the Dear Evan Hansen connection they share, Galvin added, "I know it's so incestuous. But it makes sense sense, like, we all went through the war together. We all feel very connected."
Galvin and Platt are not just social distancing together. Katherine Gallagher, another Broadway star and daughter of Peter Gallagher, is also social distancing with them.
While Galvin didn't go into details about the relationship, he did talk about a birthday present her got from Platt a few months back.
"Long story short, Ben made me a birthday video. Ben very sweetly for the past, like, probably three months, has been putting together this video for me. It's all my favorite drag queens from RuPaul's Drag Race and beyond and all of my friends in drag, wishing me a happy birthday."
Platt and Galvin are not the only Dear Evan Hansen alums to be in a relationship. Taylor Trensch and Ben Levi Ross are also dating.