Ben Stiller Says Jerry Stiller 'Dragged' Anne Meara Into Comedy
Jerry Stiller and Anne Meara started out in comedy as a duo. But their son, Ben Stiller, says his mother hadn't been interested in comedy. She only did it because of her husband.
With a career that spanned decades, comedian Jerry Stiller became a fixture in the entertainment industry. Best known for his roles as Frank Costanza on Seinfeld and Arthur Spooner on King of Queens his son, actor-comedian-director Ben Stiller has been sharing memories of him since his passing. 
Ben Stiller announced the death of Jerry Stiller on Twitter
Stiller shared that his father had passed away on May 11, 2020, via Twitter. 
"I'm sad to say that my father, Jerry Stiller, passed away from natural causes," he tweeted along with a picture. "He was a great dad and grandfather,  and the most dedicated husband to Anne for about 62 years. He will be greatly missed. Love you Dad."
Celebrities, actors, comedians, and fans were all quick to respond with heartfelt messages about the late Stiller who died at the age of 92. At publication, the Dodgeball star's tweet about his father had upwards of 1.4 million likes. 
Ben Stiller talks about his parents
Since his dad's death, Stiller has been telling stories about his parents. The elder Stiller and Meara were not only married for nearly 62 years but they were comedic partners. They're among the rare couples in Hollywood able to work together and maintain a successful romantic relationship.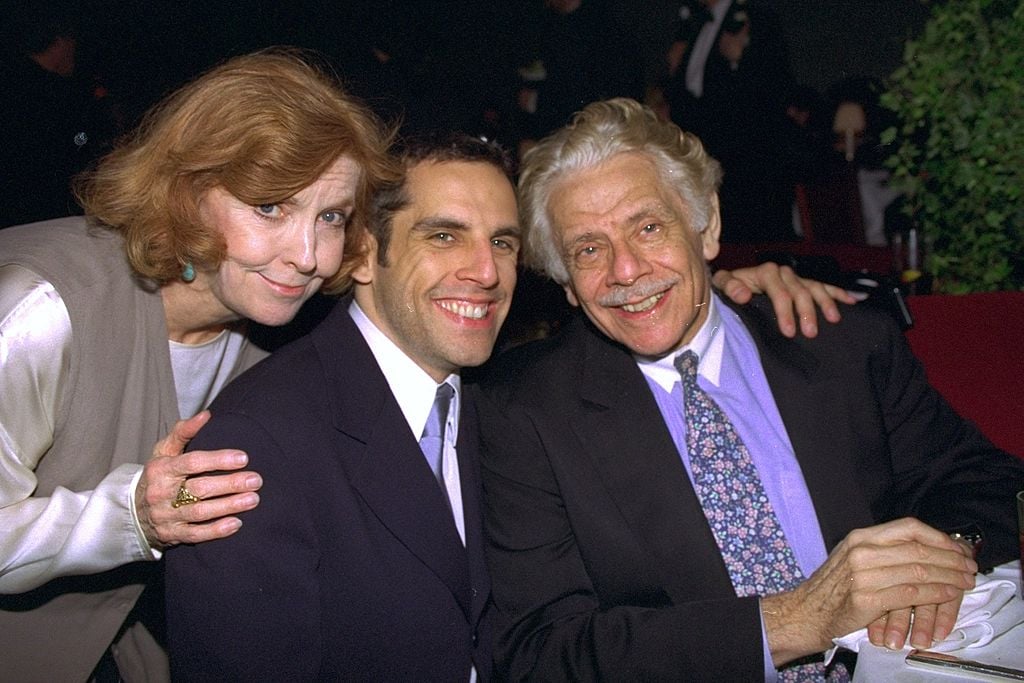 During an appearance on The Tonight Show Starring Jimmy Fallon, the Zoolander actor reminisced on funny stories about his dad. In talking about his dad's career in comedy, his mom, Anne Meara, came up. Meara died in 2015 after a long career in the entertainment industry that started with her performing as a duo with her husband.
But, according to Stiller, comedy didn't interest his mother. During their 10-minute conversation, Stiller shared his mom hadn't initially wanted to get into comedy. In fact, she had to be "dragged" into it by his dad. 
He recalled his parents got into comedy in the early 1960s to try to make some money because they were "starving actors." 
"My dad always wanted to do comedy, my mom never really did," Stiller told Fallon. He continued, saying, "She was a serious actress so my dad dragged her into it and of course she was brilliant at it."
Stiller went on to say his mom didn't like the high stakes of comedy that meant having to get invited back to appear on The Ed Sullivan Show. Everything worked out because as the Tropic Thunder actor said, his parents ended up appearing on the famed variety show more than 30 times. According to Country Living, they were on the program a total of 36 times. 
Jerry Stiller and Anne Meara worked together many times
After they got their start as a comedy duo, the couple went their separate ways professionally to focus on their solo careers. But over the years they reunited and appeared together on screen. Audiences got to see them on shows such as Rhoda, Archie Bunker's Place, and King of Queens.