Benedict Cumberbatch Knows His Name 'Sounds Like a Fart in a Bath'
Known for his roles as highly-intelligent and posh characters on the big and small-screen, Benedict Cumberbatch has been acting for over 20 years. Whether you know him as Sherlock Holmes in the hit BBC series Sherlock or as Dr. Steven Strange in the Marvel Cinematic Universe film series, there's no denying the Oscar-nominated actor's success.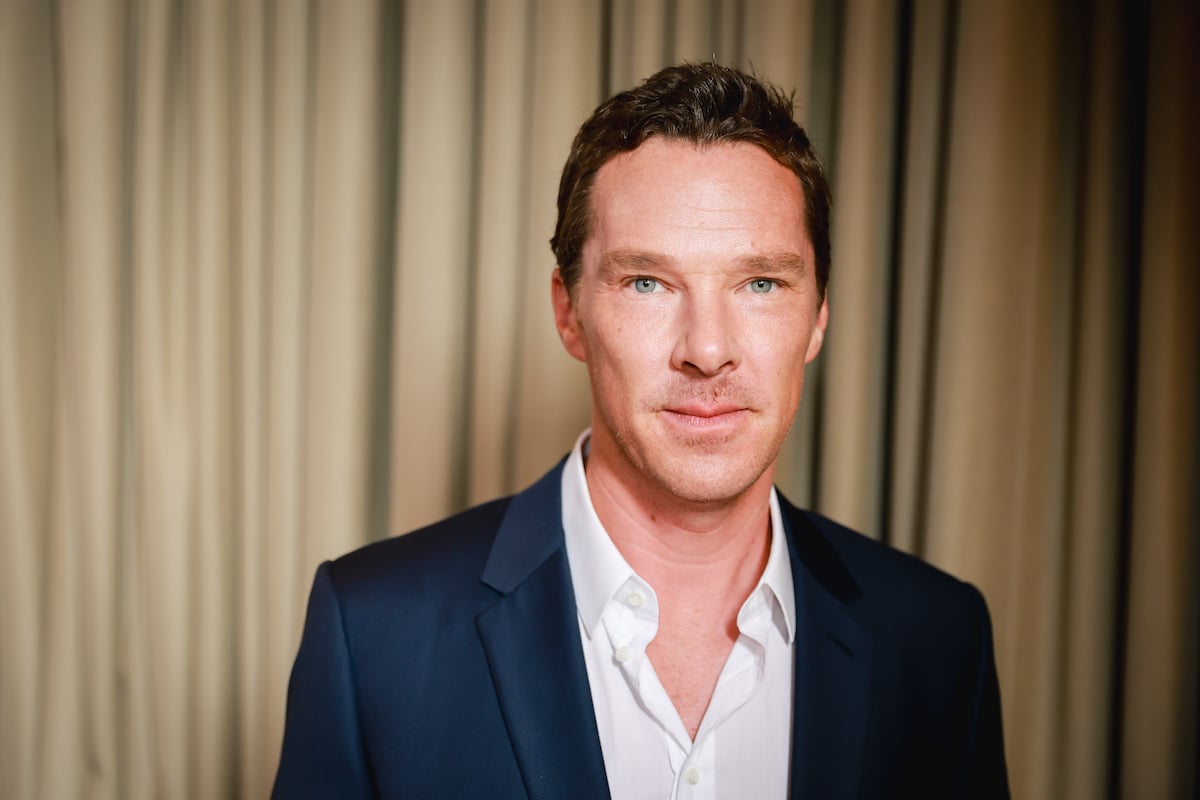 Even those who do not know his name recognize his iconic deep baritone voice and piercing blue-green eyes. However, with amazing talent and a name like Cumberbatch, it's hard to become forgettable in the entertainment world. It may be hard to believe that the award-winning actor almost went with a different, less unique name. 
Cumberbatch knows his name is 'a bit clumsy'
In a recent chat with James Corden on The Late Late Show, Cumberbatch revealed his true feelings about his surname. He said he felt Cumberbatch "sounds like a fart in a bath" and added that he finds "it difficult to say on a Monday morning."
Corden played on the comedic moment to say Cumberbatch is "wonderful" and he uses it as his vocal warm-up. Although Cumberbatch may think of his name as "a great sort of Scrabble score," its uniqueness helps the talented actor's name stick in movie-goers and critics' minds. Of course, his phenomenal acting skills and swoon-worthy looks also help. 
Why Cumberbatch didn't start acting as Ben Carlton instead
Born Benedict Timothy Carlton Cumberbatch, the star had options when choosing a stage name. During Cumberbatch's appearance on The Late Late Show, he shared that he actually considered going by Ben Carlton when kicking off his acting career since he thought his surname would make the right impression.
However, as a Huffpost article covering Cumberbatch's recent The Late Late Show appearance reiterated, his "sensible agents" advised him against using his middle name and sticking with Cumberbatch as it is much more memorable. Cumberbatch recalled "starting work almost immediately after that." Therefore, the world was introduced to and quickly came to love Cumberbatch. 
Cumberbatch is not the only the only star who almost decided on a different stage name. Doctor Strange in the Multiverse of Madness co-star Elizabeth Olsen also shared with The Late Late Show host her original thoughts when deciding on her acting name. Olsen wanted to adopt Elizabeth Chase, as Chase is the actor's middle name. 
Benedict Cumberbatch has an impressive acting resume
As the son of actors Timothy Carlton and Wanda Ventham, acting was almost guaranteed to be in Cumberbatch's DNA. Throughout his schooling, he was involved in numerous Shakespearean works and has had major roles in many plays over the years. In the early 2000s, Cumberbatch made his television debut with his first big break in Hawking, where he played Stephen Hawking in the TV show.
While he continued appearing in other shows, his next most notable role was starring in the critically acclaimed series Sherlock. Throughout the mid-2000s, Cumberbatch also scored numerous film roles, including ones in Atonement, The Whistleblower, and War Horse. In 2013, he was cast in J.J. Abrams' sequel Star Trek Into Darkness, opening up a new avenue for his acting career.
Afterward, he starred in one of his most widely recognized roles in Doctor Strange and appeared in Spider-Man: No Way Home. Most recently, Cumberbatch's performance in the drama The Power of the Dog led to numerous award nominations, including an Academy Award, Golden Globe Award, British Academy Film Award, and Screen Actors Guild Award for Best Actor. He was also nominated for an Oscar for his role in The Imitation Game. With Doctor Strange Multiverse of Madness, Cumberbatch's career is sure to continue to grow with critical acclaim. 
RELATED: Benedict Cumberbatch Claims 'Doctor Strange 2' Could Be the 'Biggest' Marvel Film Yet