Benedict Cumberbatch Used His Ranching Skills to Save a Scared Family After Filming 'The Power of the Dog'
In The Power of the Dog, Benedict Cumberbatch plays a wicked rancher named Phil Burbank, who runs a farm along with his brother George (Jesse Plemons). While Cumberbatch is a fantastic actor who can certainly be a convincing rancher, the actor actually did learn useful ranching skills in order to get into character.
He may have perfected these skills as Cumberbatch says that he saved a family from a herd of cows after filming. Not only is he the Sorcerer Supreme, but he may be a powerful farmer as well.
Benedict Cumberbatch learned ranching skills for 'The Power of the Dog'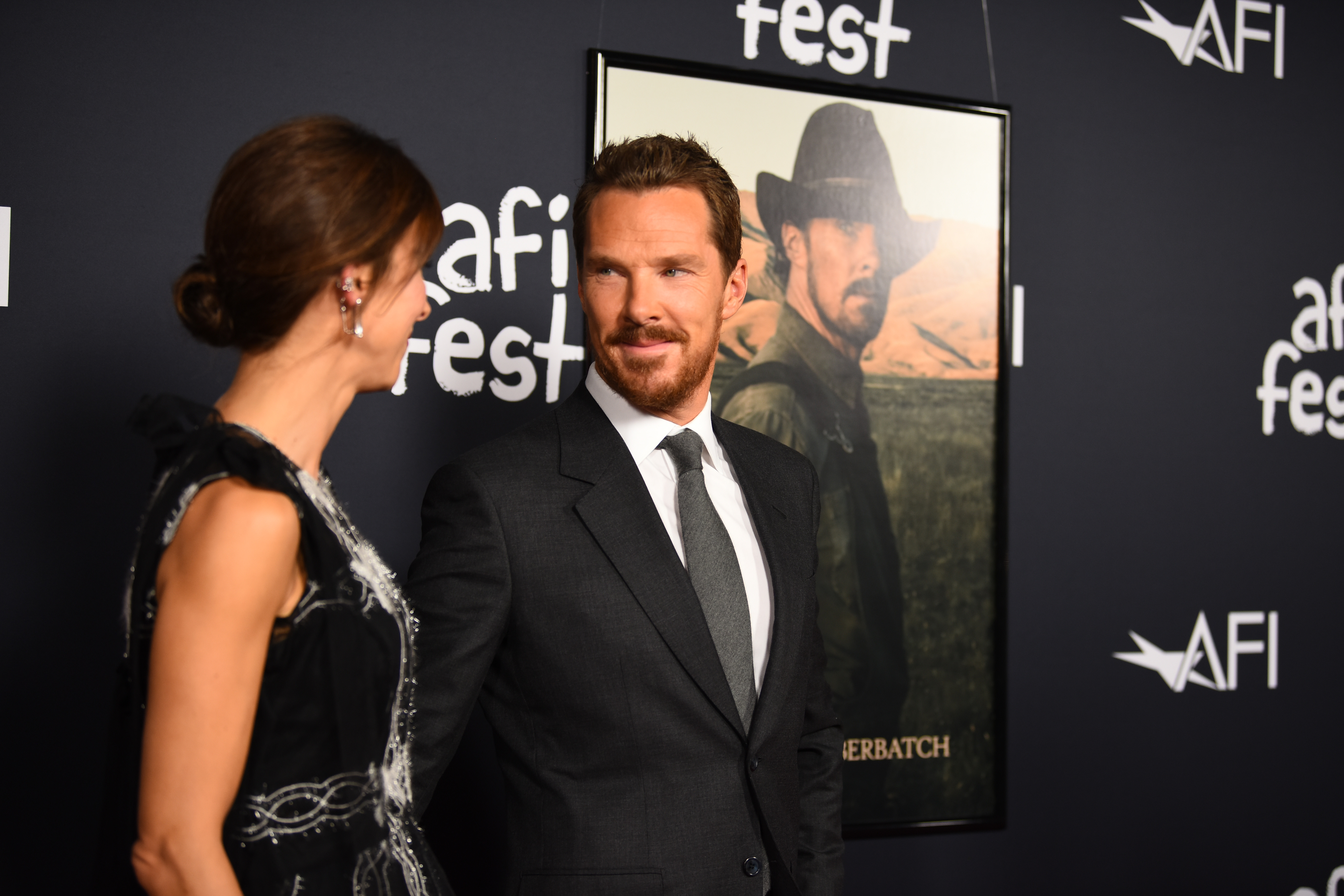 Throughout the Netflix film, Cumberbatch shows off many ranching skills including tying rope, herding cattle, and riding horses. Many of these skills were not performed by stuntmen or doubles as the actor trained and performed many of these acts himself.
According to USA Today, many of the new skills that Cumberbatch learned includes "playing banjo, braiding ropes, lassoing livestock, and rolling cigarettes with one hand." He also learned how to whistle, which he uses in the film to intimidate Kirsten Dunst's character, Rose.
"That took a long time and a lot of patience from the people around me, particularly my family," Cumberbatch said.
Cumberbatch used these new skills to save a family after filming ended
Apparently, acquiring these new abilities is useful for Cumberbatch as he shared a story about how he rescued a scared family from a herd of roaming cattle after filming The Power of the Dog in New Zealand. Insider shares that on a recent appearance on BBC's The Graham Norton Show, Cumberbatch said he was on "a trip at a beach in the UK" when he found himself making use of these skills.
"I came back from shooting the film in August and we were off to the beach. To get there we had to cross a field and in the field was a petrified family who just couldn't move, they were frozen because of a herd of cows with calves," said Cumberbatch. "I thought, 'I can do this,' and I just sort of parted the waves of cattle. The family was like, 'That was incredible. Hey, aren't you Sherlock?' It was a very un-Sherlock activity."
Getting into character was an important aspect of the role for director Jane Campion, who reportedly encouraged Cumberbatch to use method acting. In order to be as accurate as possible, Cumberbatch says that he went to "Montana for two months" and lived on a ranch where he experienced everything that audiences see in the film.
"Jane encouraged me to stay in character. She was very secure about all the things I was insecure about and said, 'Do whatever you have to do to feel ownership of this very different lived experience,'" Cumberbatch told Norton. "So, I went off to Montana for two months to find out what it is like to live on a ranch and to experience all those things you see in the film. It was incredible and so far from anything I have ever done."
The actor's method acting has paid off as Cumberbatch is up for many awards
The Power of the Dog scored the most nominations, 12, at the Academy Awards. These nominations include Best Picture, Best Director, Best Supporting Actress, Best Supporting Actor, and Best Actor for Cumberbatch. This is Cumberbatch's second Best Actor nomination, the first being for his role as Alan Turing in The Imitation Game.
The Academy Awards take place on March 27, so we will have to wait and see if his method acting leads to an Oscar win. The Power of the Dog is currently streaming on Netflix.
RELATED: Oscars 2022: 'The Power of the Dog' Has Already Made History