Bennifer: Jennifer Lopez and Ben Affleck Are 'Trolling Us,' Some Speculate
The infamous couple known worldwide as Bennifer strike again. Jennifer Lopez and Ben Affleck finally confirmed their reignited celebrity relationship more than 16 years after their heavily publicized breakup. And some people think they're playfully teasing fans with one photo.
Jennifer Lopez and Ben Affleck got back together in 2021
Lopez and Affleck began dating in the early '00s. They met while filming the movie Gigli. After Lopez ended her marriage to Cris Judd, she and Affleck went public with their relationship. Dubbed "Bennifer" by the media, the famous couple set a precedent for future celebrity pairings of the era.
After getting engaged in 2002, Lopez and Affleck split in early 2004. She married musician Marc Anthony, with whom she shares twins Max and Emme. Affleck, meanwhile, starting dating his Daredevil co-star, Jennifer Garner. Together, they have three children: Violet, Seraphina, and Samuel.
Affleck and Garner broke up in 2015, later divorcing. Anthony and Lopez also split, and she went on to date (and got engaged to) athlete Alex Rodriguez. However, after her very public 2021 breakup, Lopez began spending time with Affleck once again. Needless to say, they garnered a lot of media attention.
They confirmed their relationship on Lopez's birthday
After a few months of rumors (and several paparazzi-captured sightings), Lopez and Affleck finally confirmed their status. For the singer's 52nd birthday on July 24, she shared a series of photos of herself posing in a bikini on a yacht. In one photo, she and Affleck are kissing.
However, a pic posted elsewhere really set the internet ablaze. "JLo and Ben Affleck are officially trolling us," tweeted writer Ilana Kaplan, sharing side-by-side images of Lopez and Affleck in the "Jenny From the Block" music video and that day. In both shots, Affleck is resting his hand on Lopez's bikini-clad backside.
It's hard to imagine this is a coincidence. In fact, some see it as a throwback to Lopez and Affleck's early days. "At a time when celebrity is changing and we see major A-Listers striving to prove how normal and 'relatable' they are, raise a glass to Bennifer 2.0 for being this gloriously brash," tweeted writer Kayleigh Donaldson.
Media attention played a role in ending their first relationship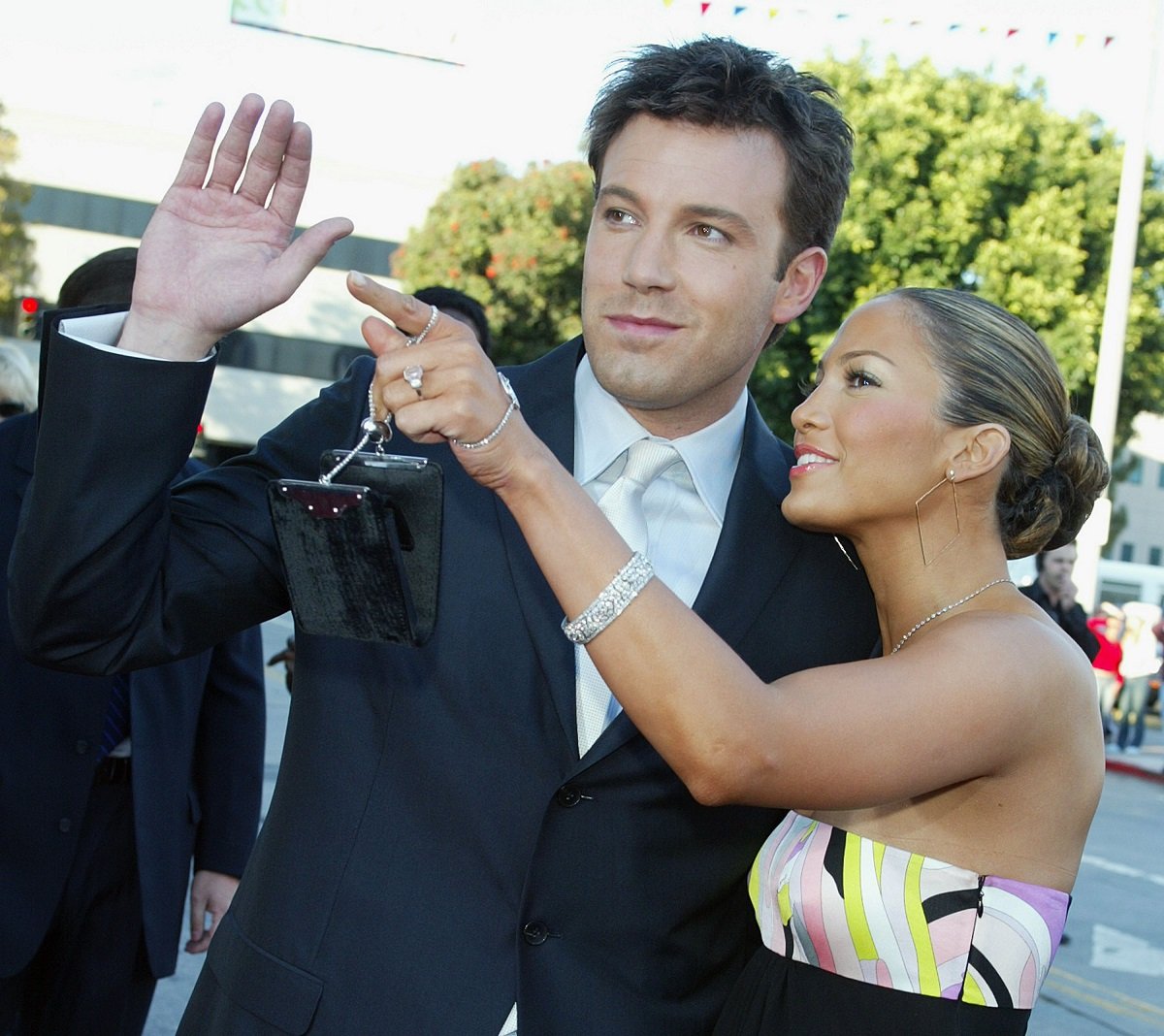 As they play up Bennifer angle for the paparazzi, Lopez and Affleck are likely considering how the constant attention on them as a couple can also be harmful. After all, it contributed to their relationship ending the first time around.
"Ben wanted to be, believe it or not, quiet, and not be in the tabloids," Lopez told CBS Sunday Morning in 2019. "I remember stacks of magazines, and we were on it every week. It was scary. It was overwhelming for both of us," she continued.
But now, she knows how to deal with it. "This is why it's great to be where I am now, and at the age I am now: That stuff doesn't bother me anymore."
RELATED: Bennifer Reunites: Who Came up With the Nickname for Ben Affleck and Jennifer Lopez?