Benny and Jamie Left 'Below Deck Down Under' as Friends – Now the Friendship Is Ice Cold [Exclusive]
Benny Crawley thought his friendship with Jamie Sayed was in a good place after 'Below Deck Down Under.' But then the show came out ...
Below Deck Down Under deckhand Benny Crawley and bosun Jamie Sayed didn't have the best working relationship, but they left the show as friends. Or so Crawley thought.
Sayed and Crawley both wish each other well, but some of Sayed's comments left Crawley feeling as though he never had a friendship with the bosun.
"I don't have anything against him," Crawley explained to Showbiz Cheat Sheet. "When we hung out after the show, it's been lovely. But at the end of the day, when I watch the tape, especially recently, it's intense to watch."
Benny thought he was in a good place with Jamie after 'Below Deck' – until the show premiered
Crawley was surprised when he watched the confessionals on Below Deck Down Under and read some of Sayed's comments from interviews. Crawley wasn't going to take a verbal swing at Sayed, but he wanted to explain his position.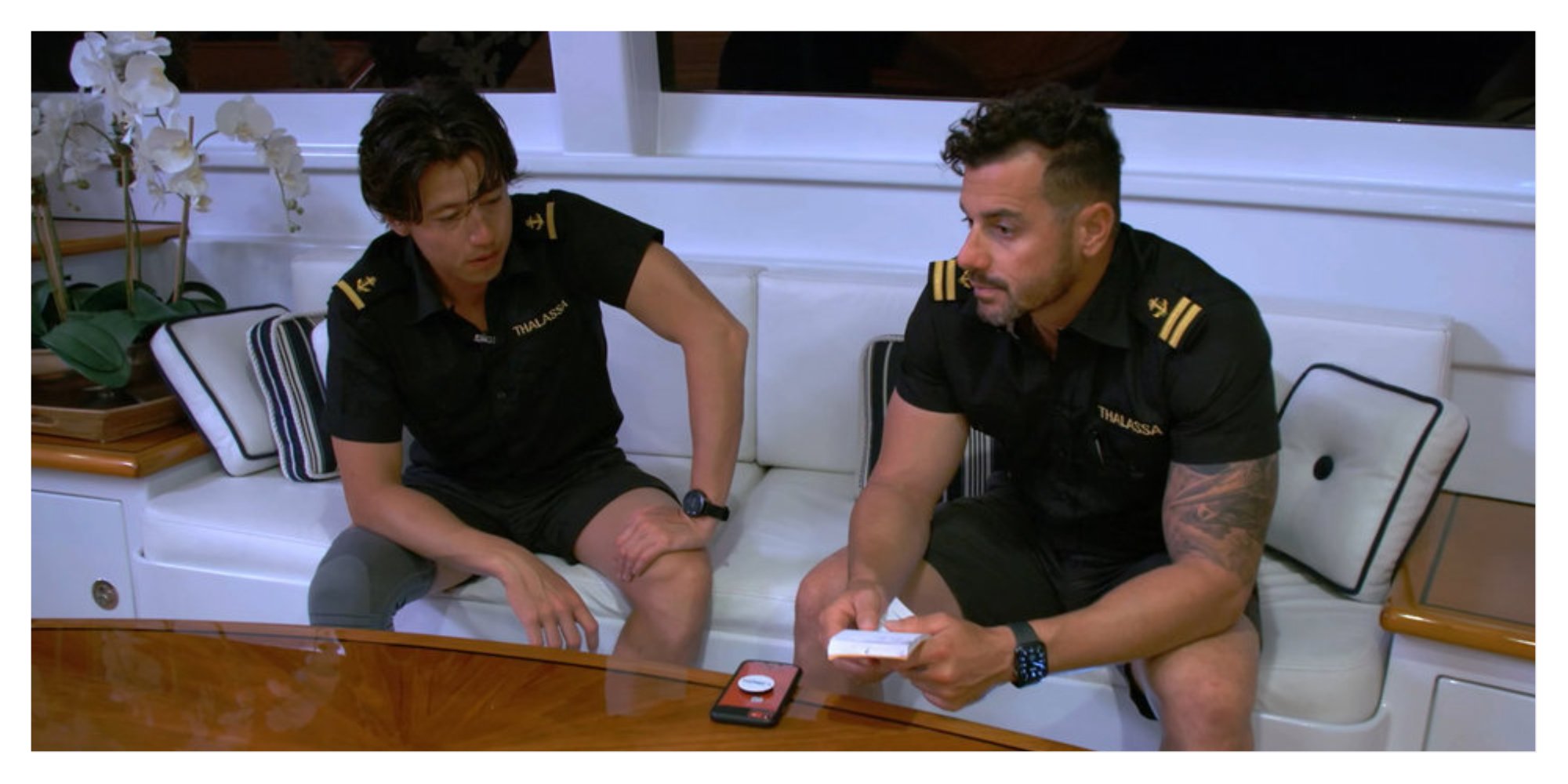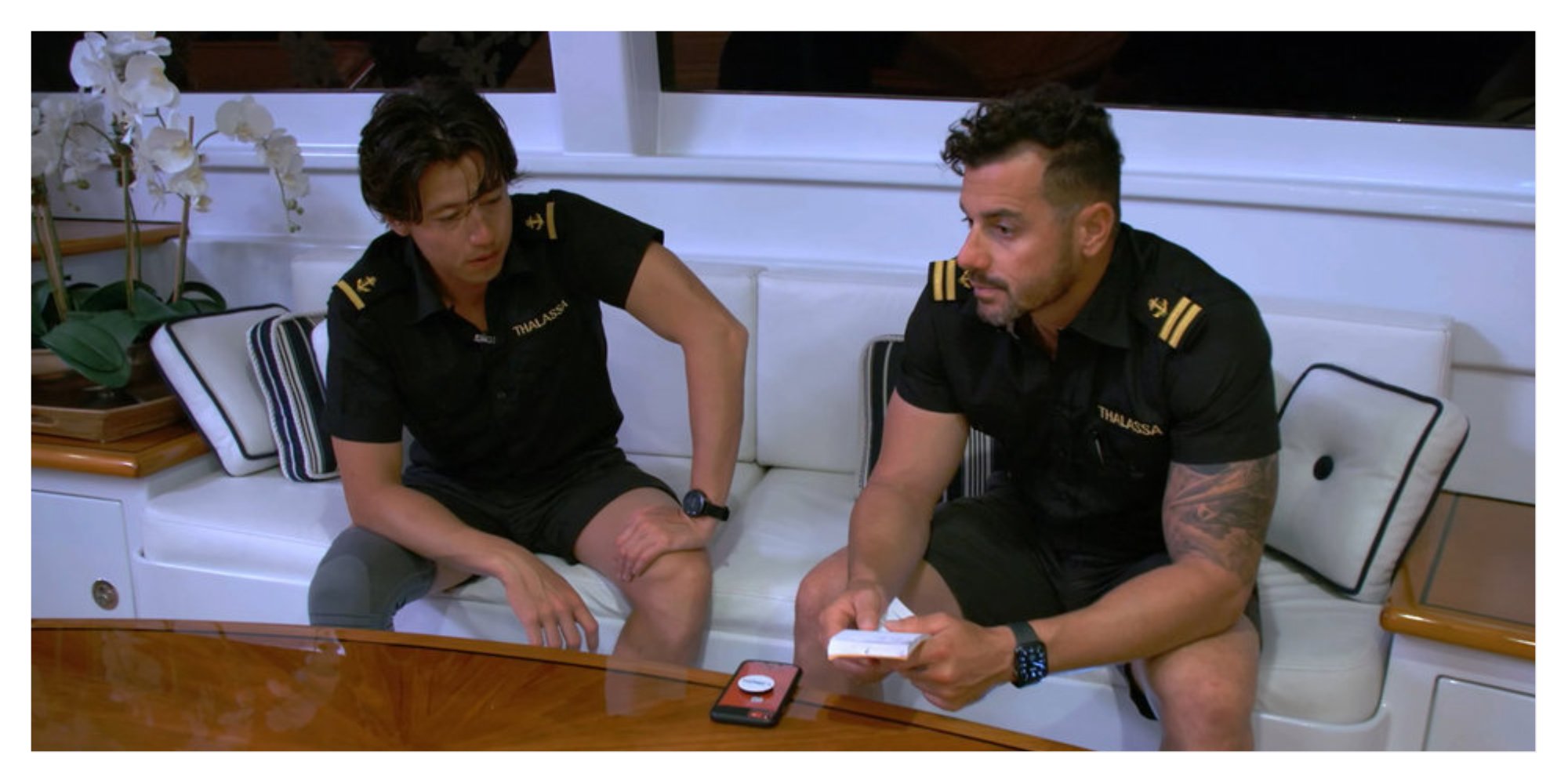 "I'm not trying to bring him down," Crawley insisted. "But I'm telling him from the get-go, I need some positive reinforcement. Like tell me I'm doing something right. Just talk encouragingly to somebody. At least that's how I operate and how I am with others. And I wasn't getting any of that. The leadership style wasn't adapting to me and I was suffering. And I wish I could have changed."
Crawley knew almost instantly that he and Sayed had different styles. "It was 12 hours in," he said of when he knew he and Sayed were going to have issues. "I don't hate him. I don't have anything against him. But when I look at just the constant aftermath and the continuation. I spent a week with him in Miami recently. And then articles are coming out. And it's like I got to defend myself or at least say my piece."
Benny said 'Below Deck Down Under' was a learning experience
Crawley recalled how Sayed kept the drumbeat going that he needed to listen. He doesn't totally disagree with Sayed about the Below Deck Down Under experience. Crawley said watching footage of how he reacted and acted on the show was a "beautiful" experience that he is using to grow as a person.
But at the same time, Sayed probably have gotten more out of him with a better, more positive approach, Crawley said.
"Like, yes, there's elements of me that struggle to listen," Crawley admitted. "I have always struggled [to listen]. But when I want to listen to somebody I will. With [Captain] Jason [Chambers], you see in my interactions with him. I want to listen. I want to hear what he has to say. And I want to make him happy and I want to make him proud. And if he was an a**hole, I wouldn't. I would have been fired."
Why was Benny driving the tender on 'Below Deck Down Under'?
Sayed told Showbiz Cheat Sheet that Crawley's yachting skills were rusty. He didn't know what to do with Crawley so he had him drive the tender. Crawley said that remark was inaccurate. "Being made out that I was completely green," he recalled of Sayed's remarks. "And that I had no idea what I was doing. I'm driving a 10-foot tender. I saw that he said the reason I was on that was that I couldn't be on the vessel. It's because I got my license and the experience to drive that thing. Culver [Bradbury] and Brittini [Burton] didn't have the license. So, in defense of myself, that's why I was in the tender."
Crawley also said the anchor chain and the chain locker were dangerous. While Sayed told Showbiz Cheat Sheet the locker could be dangerous, he thought Crawley overreacted during the early encounter on the show. Crawley was seen in a full-blown panic after being inside the locker. Crawley explained why he reacted the way he did.
"I had a lot of things that happened before that I didn't feel supported by my team," Crawley said. "I didn't know who had what skills being set up for that situation. Brittini was going to be using the controls for the first time. I didn't know [her skill level]. Obviously, I know now so I would be more harsh now because I know her so well."
How does Crawley feel about how the season played out with Sayed? "Without our dynamic we wouldn't have had a TV show and wouldn't have had this great entertainment," he said. "It's a great workplace drama. I have no negative feelings toward it. But [laughs] yeah, it definitely was a workout."
Episodes of Below Deck Down Under are currently streaming on Peacock.
For more on the entertainment world and exclusive interviews, subscribe to Showbiz Cheat Sheet's YouTube channel.