Ex-Fiancé Benoît Beauséjour-Savard Says Clare Crawley Will Be 'Amazing' on 'The Bachelorette'
Producers made the surprising move of not picking a contestant from The Bachelor and instead choosing Clare Crawley for The Bachelorette. The last time fans saw her was when Benoît Beauséjour-Savard proposed to her on The Bachelor Winter Games reunion.
He just shared his reaction to the news. Read his touching message and how fans are reacting to it.
Benoît Beauséjour-Savard and Clare Crawley got engaged on 'Bachelor Winter Games'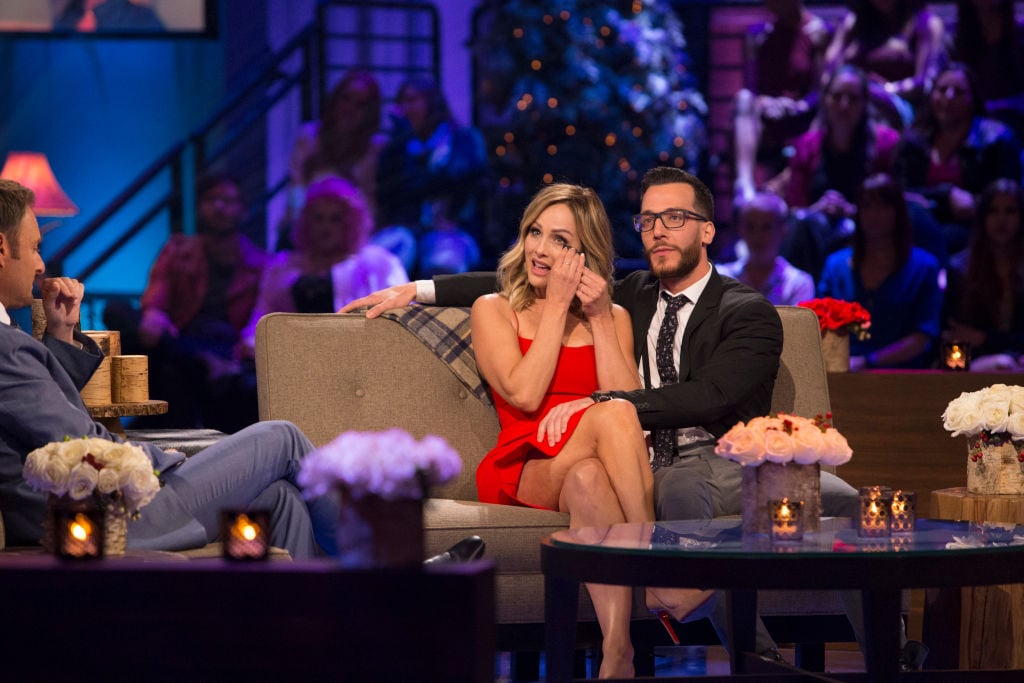 Beauséjour-Savard appeared on Canada's version of The Bachelorette. Crawley previously was on Juan Pablo Galavis' season of The Bachelor. They were both cast on Bachelor Winter Games and eventually fell in love.
The thing is their love story wasn't shown on the show. They reconnected after the season and revealed their relationship on the reunion.
"The second I got back to Sacramento [I] checked my phone and I had a message from a guy. The timing was so off but it was so perfect for me because it was man that just cared about if I was OK," she told Chris Harrison.
It was revealed that the man was Beauséjour-Savard. He later proposed to Crawley and she accepted.
"You're the strongest woman I ever met in my whole entire life and I know that you have been through a lot and there's going to be issues everywhere and whenever these challenges, we're going to face those," he told her.
They later broke up
A little over a month later they announced their breakup. They released their statement together on Instagram.
"It's with a heavy heart that we have mutually decided to end our relationship," read the statement. "We think the world of each other, and we were hoping we could make this work. I'm sorry that this may not be what you want to hear, but it's our truth. Just know there are no negative feelings here, we are simply two people who believed in love, and were open enough to give it a chance."
Now it has been announced Crawley will be the star of The Bachelorette for season 16. She talked a little bit about the reason behind their breakup.
"We realized we were different and wanted different things," Crawley told People. "But we still totally stay in touch. And we root for each other and for each other's happiness."
He posted his reaction to the news on Instagram
Beauséjour-Savard posted his reaction on the same day of the announcement. He posted a picture of himself with Crawley. The caption reads, "Congratulations to this gem!! She will be an amazing Bachelorette. She is smart, fun, strong, knows what she wants and most importantly, she will call out the guys messing around!! Hell yeah!! Good Luck on your journey to find love @clarecrawley !! You will be the best #thebestbacheloretteever."
Fans reacted positively to the post. One person commented with "You need to be a bachelor! You have the kindest heart." Another fan wrote, "Please tell me you'll be stepping out of the limo night 1 !!!"
It looks they still support each other after their breakup. Time will tell if this season Crawley will find love.