Bernie Mac Had a Near-Death Experience Before He Became Famous
It's no secret that Bernie Mac was nothing short of a comedic giant. Prior to his death, the comedian starred in hit films and TV shows while also showing off his skill set in comedy specials. While his premature death in 2008 from complications of pneumonia was certainly a tragedy, the late actor actually had a near-death experience before he ever became a household name.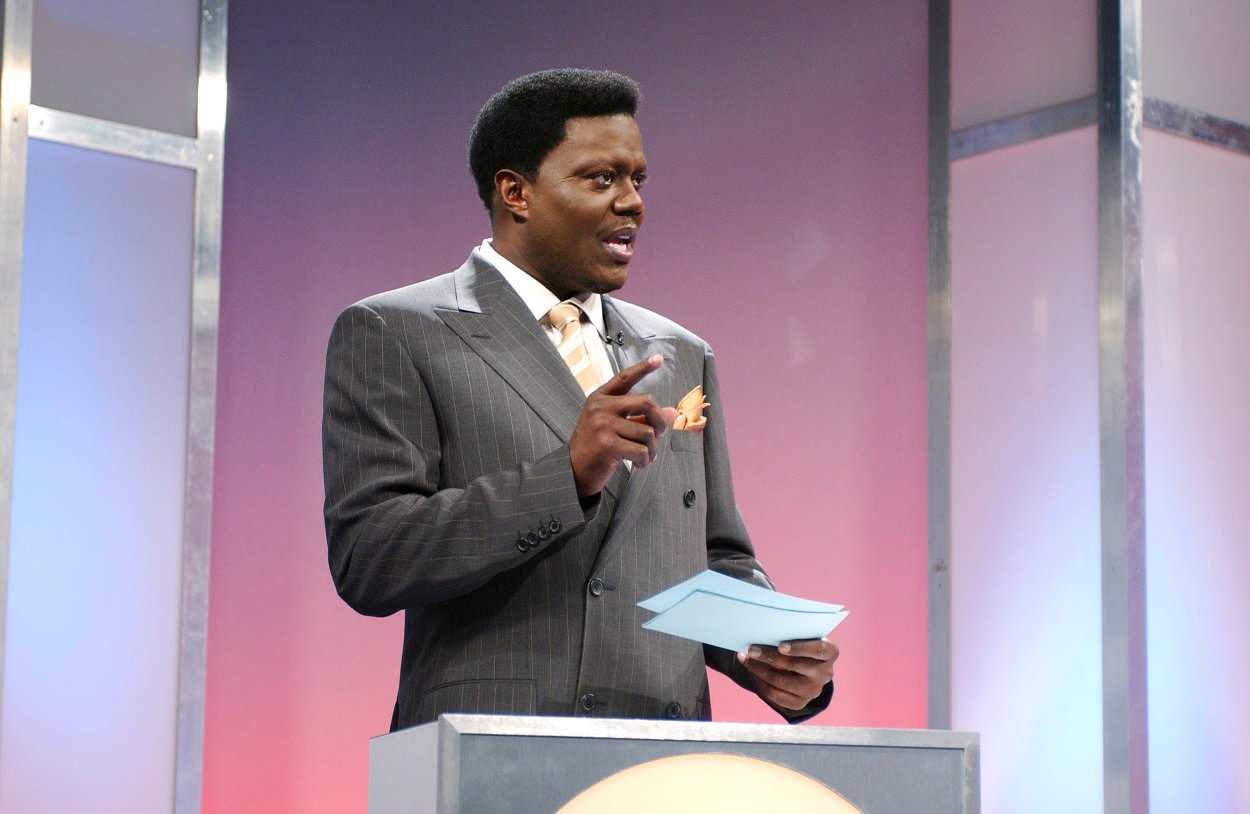 Like most celebrities, Bernie Mac didn't become a celebrity overnight. The Bernie Mac Show star was only five years old when he decided that comedy was his path. But it took years of hard work and dedication before he would see success. Like other creatives, Bernie Mac had to hold down traditional 9 to 5 jobs to support himself and his family while also pursuing comedy at night and in his free time.
Bernie Mac once recalled his near-death experience
One of the jobs that the Chicago native held prior to his rise to fame was selling concessions at Soldier Field stadium. While this job shouldn't have been too dangerous, the Guess Who actor actually had a near-death experience. In an old interview with Oprah.com Bernie Mac recalled the frightening experience.
RELATED: Bernie Mac's Daughter Explains Why Her Late Father Did Not Release His Own Standup Special
"One day, when I was selling beer at Soldier Field, I fell down a flight of stairs," Bernie Mac recounted, prior to sharing that he could have very easily fallen to his death. "The way I fell, I should've been dead, so I went home, even though I really needed the $150-a-week paycheck." Naturally, the experience caused the comedian no small amount of stress. He was so shaken that he considered quitting comedy. Fortunately, he remembered some advice from his late mother.
The movie star used his mother's advice to achieve success
"I sat in the apartment worrying about the light bill and the rent and wondering why I was wasting my time and energy in those clubs," Bernie Mac stated, referencing the comedy clubs where he'd work on his set. "And then I started thinking about my mom and what she taught me. I heard her words: Always give your best. And I wept. It was the first tear I'd cried over my mother's death, and I couldn't stop. I cried until my head hurt."
Upon remembering his mother's poignant advice, Bernie Mac decided to pursue comedy with everything he had. No matter what challenges he faced he made the decision to do always do his best work. Not only did that decision bring him success, but it also brought plenty of other people joy along the way.
"After that, whether I was playing to one or 1,000 or 10,000 people, I gave them everything. I got roughed up. I was the butt of a lot of jokes. But I kept on, because I knew what I was doing it for," Bernie Mac shared. "My mother had it right. I wanted to be the best that I could be, first for myself, then for an audience. I love to see a smile on somebody's face, like I saw on my mother's that night. If I can tell someone a story that makes them bend over and laugh, that's bigger than anything else."