The Best 4th of July Movies to Watch With Your Kids
Streaming platforms like Netflix, HBO MAX, and Disney+ have plenty of movies to watch with your family this 4th of July weekend. Here are a few of our favorites.
From Netflix to Disney+ to HBO MAX, there are plenty of patriotic movies perfect for watching with the family this Fourth of July weekend. Here are some flicks to stream and which subscription service to use.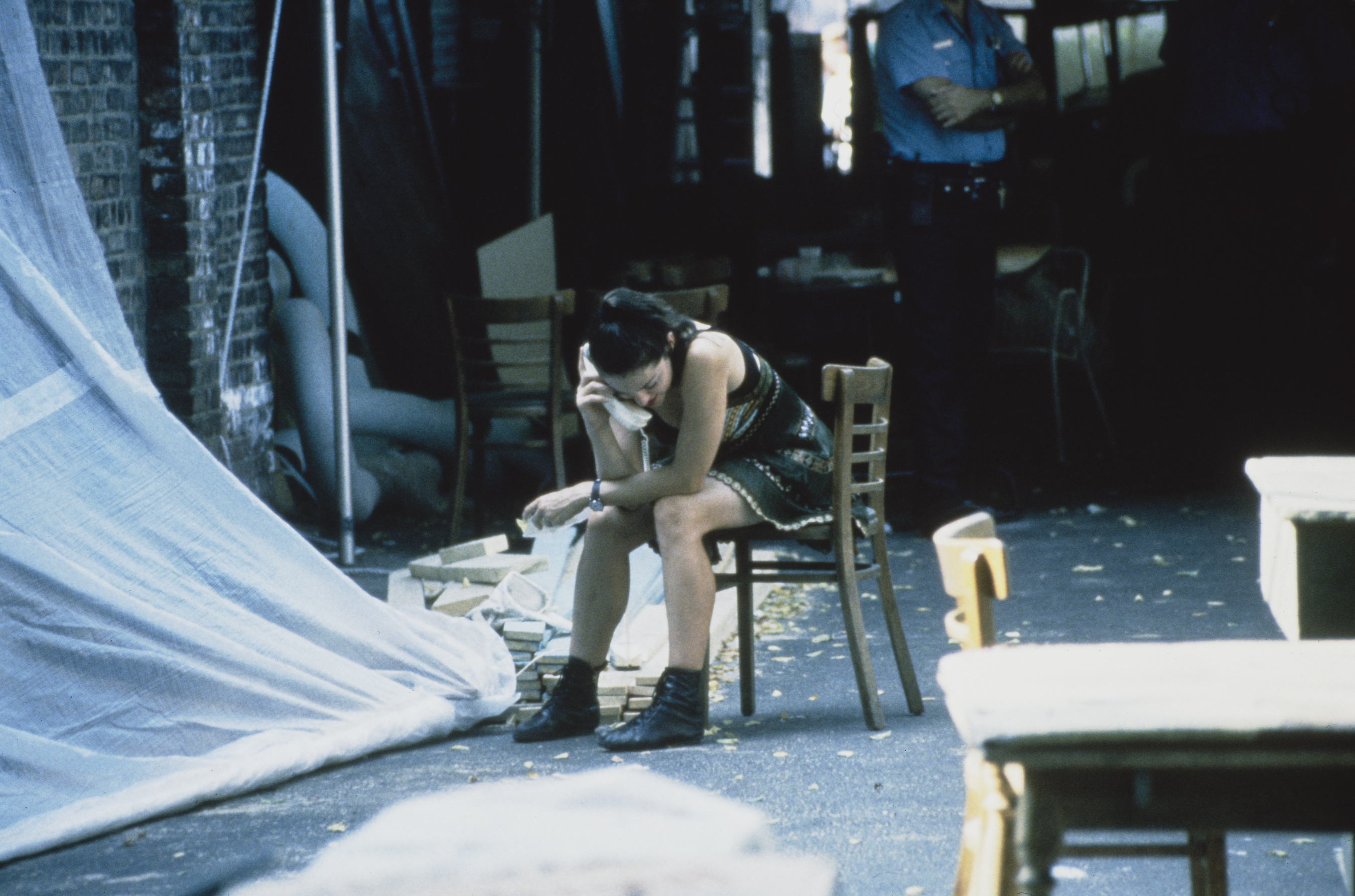 'A League of Their Own' starring Madonna and Tom Hanks
If there's one thing to learn from this flick, it's that there's no crying in baseball. A League of Their Own takes place during World War II when women took over the baseball league after men were sent off to war. 
Particularly, this movie follows the Rockford Peaches and a sister duo who played together. Some of A League of Their Own's noteworthy cast members include Madonna, Tom Hanks, and Geena Davis.
This film is available with a subscription to HBO's streaming service, HBO MAX. That same platform houses the recently released musical, In the Heights, which takes place in one borough of New York City. 
Marvel's 'Captain America: The First Avenger'
In 1941, the United States was looking for someone to take a serum and become their first "Super Soldier." Steve Rogers, although small and scrappy, was one of their first choices. In this movie, Captain America helps defeat HYDRA, even if he loses one of his best friends in the process. 
This film is available on Disney's streaming service, as are Marvel flicks like Captain America: Civil War and Captain America: The Winter Soldier.
'Night At the Museum'
History comes alive in this New York City location. This film tells the story of several exhibits in the American Museum of Natural History through the eyes of one night guard named Larry. 
Night At the Museum and its sequel, Night At The Museum: Battle Of The Smithsonian, are available on Disney's streaming platform. There's also the 2004 Nicolas Cage movie, National Treasure. 
'Legally Blonde' 
Technically, this movie is rated PG-13, holding some adult themes and mature language. Still, this rom-com tells the story of one empowered woman who stays true to herself while pursuing law school. 
Legally Blonde is currently available for streaming on Netflix in the United States. There's also the sequel featuring the character Elle Woods titled Legally Blonde 2: Red, White & Blonde.
Lin-Manuel Miranda's 'Hamilton'
This is a pretty unique telling of the founding fathers and the women behind the Revolutionary War. Hamilton premiered on Broadway, earning praise from fans and earning several Tony Awards. Songs "My Shot" and "Alexander Hamilton" earned millions of streams on music platforms like Spotify. 
Performers Daveed Diggs, Lin-Manuel Miranda, and Jonathan Groff appeared in the original cast recording. This film later appeared on Disney's subscription service, Disney+ during 2020, just in time for the Fourth of July weekend.