These Are the Best Episodes of 'Unbreakable Kimmy Schmidt' to Binge-Watch Before the Interactive Episode Premieres
There's a new, interactive episode of Unbreakable Kimmy Schmidt coming to Netflix, and viewers are sure it won't be a lop. (That's a flop that can't be bothered to give an "f.") With Kimmy Vs. the Reverend only a few days away, some fans are binge-watching already released episodes of this comedy series. Here are a few of our favorites. 
This article contains minor spoilers from Unbreakable Kimmy Schmidt. Read at your own risk! 
'Party Monster: Scratching the Surface'
Whether or not you're a Slizzard Lizard, this is a great episode to get to know the Reverend a little better. You've seen Kimmy's perspective from the trial and her flashbacks, but this is a documentary that tells the story of Dick Wayne aka Richard Wayne Gary Wayne aka DJ Slizzard.
"Party Monster: Scratching the Surface" is narrated by Jacqueline White's former dog-masseuse, DJ Fingablast. In the search to find a DJ for his wedding, Douglas discovers that Dick Wayne is in jail for kidnapping Kimmy and the other "mole women." He creates a documentary about it, which eventually becomes available on the streaming platform, HouseFlix.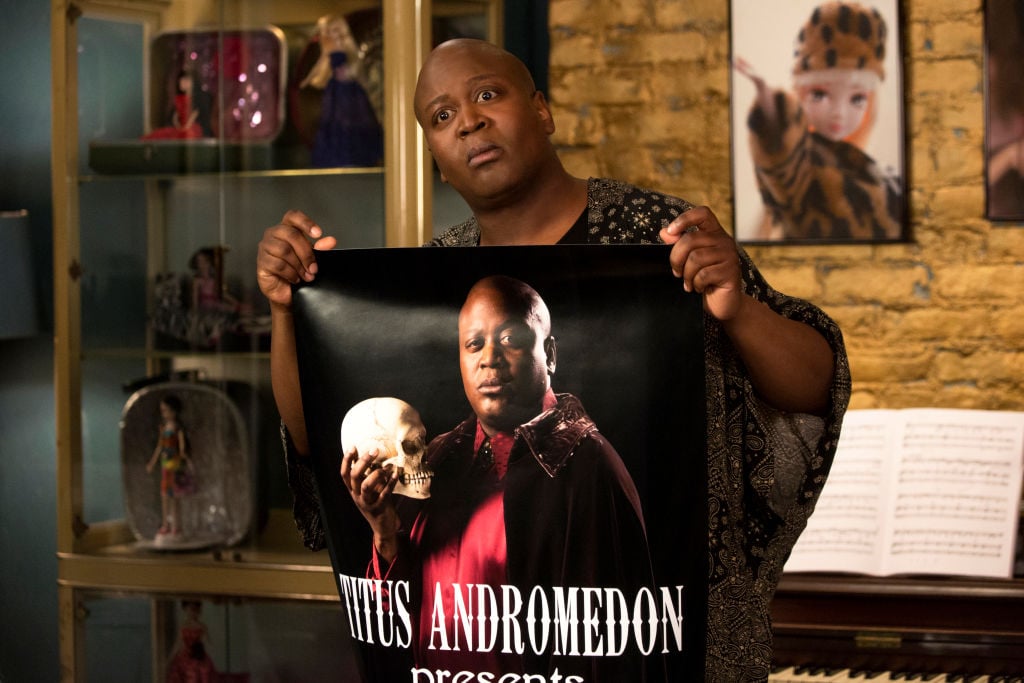 'Kimmy and the Beest!'
After watching DJ Fingablast's documentary on HouseFlix, Kimmy goes out to change the minds of those who watched it, starting with Fran Dodd, CF-Bro of The Innocence Broject. Meanwhile, Titus is hired to direct a high school play — "Beauty and the Beest," an off-brand version of the Disney musical. 
This is a huge turning point for Kimmy Schmidt. Throughout the episode, she realizes that older men are stuck in their ways. She could, instead, try to change the minds of young boys, who only have messed up fairy tales as a reference for how to treat girls.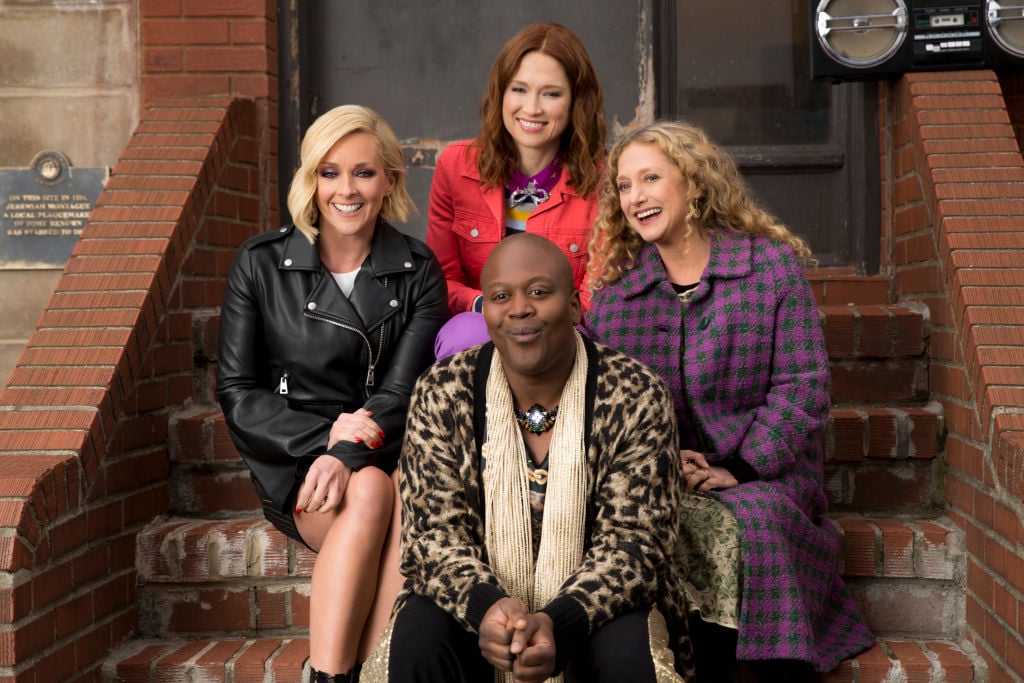 'Kimmy Says Goodbye!'
It's hard to say goodbye to something so great. This was the last episode of Unbreakable Kimmy Schmidt. That is the last episode before Kimmy Vs. the Reverend. In it, Kimmy finally publishes her book and it's a huge success, breaking the online webpage and even branching off to be a part of Universal's amusement park. 
Titus gets his role in The Lion King on Broadway, Lillian gets her wishes: the 2nd Avenue subway and a platform to speak her voice. The series ends just like a great day at a theme park. It's a little bittersweet, but with a lot of great memories for fans to hold onto. 
'Kimmy's Roommate Lemonades'
Perhaps the most iconic episode, "Kimmy's Roommate Lemonades" takes place right after Titus returns from his cruise and sees Mikey with another man. Joerff. There's only one thing he could do in that situation, he explains. He follows Beyoncé's lead and "Lemonades," parodying the artist's award-winning visual album.
Mikey and Titus might not end up together by the end of this episode. Still, through the power of Lemonading, (and with an "All Night" inspired music video,) Titus explains that he's growing and learning more about true love. 
The interactive episode of Unbreakable Kimmy Schmidt, titled Kimmy vs. The Reverend, premieres on May 12. Until then, the first four seasons of Unbreakable Kimmy Schmidt are available for streaming on Netflix. To learn more about this subscription service, visit their website.