The Best Episodes of 'Full House,' as Ranked by IMDb
With over 100 episodes released, there are a few fan-favorite moments from Full House. There was when Stephanie drove Joey's car into the kitchen, when Uncle Jesse and Becky got married, and even when Michelle and Jesse dealt with the loss of their beloved Papouli.
Here are some of the top-ranked episodes of Full House, from lowest to highest, according to fans on IMDb.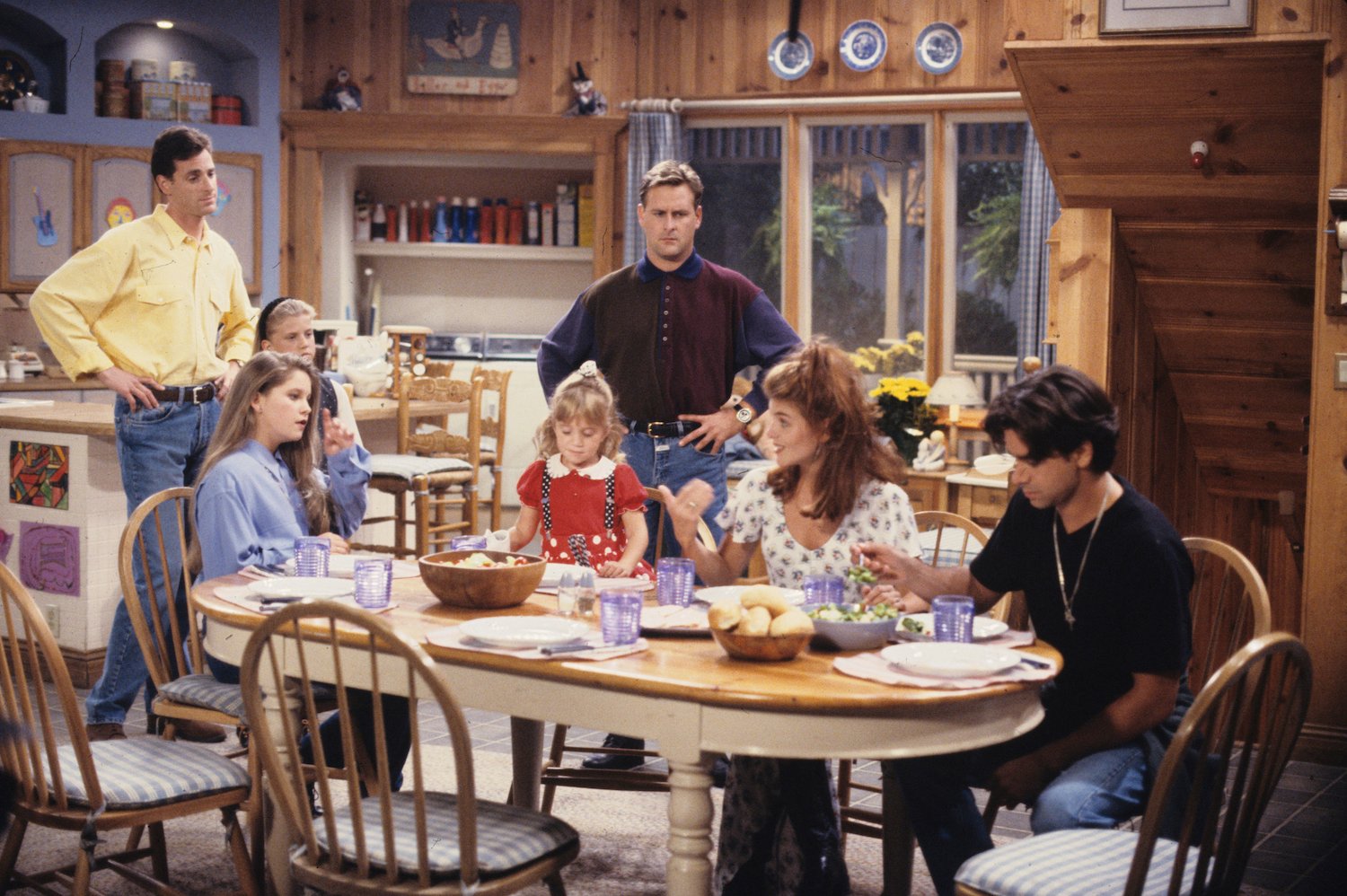 'Greek Week' (Season 4)
Uncle Jesse is a proud Greek and he's even more excited when some of his family members from Greece come to visit. That includes "Little Elena," Jesse's old girlfriend, a teenager named Sylvio, and a little girl who looks exactly like Michelle. 
The Tanners were in for a big surprise, though, when they learn that Sylvio and DJ, as well as Jesse and Elena, are actually married. 
'Shape Up' (Season 4)
DJ got invited to a bikini party, which would be exciting, except she wasn't exactly at her target weight. She wanted to look like the women in her magazine and quick. As a result, this character went on a crash diet. When she collapsed at the gym, her family talked to her about the dangers of skipping meals.
'The Wedding (Part 1 and 2)' (Season 4)
It was a wedding worth waiting for, complete with tomatoes, a trip to jail, and one of Uncle Jesse's first performances of "Forever." Rebecca and Jesse's wedding was broken into two episodes of this sitcom. 
'Fuller House' (Season 4)
After Jesse and Aunt Becky get married, they have plans to move into Rebecca's apartment. The problem is that Jesse loves living with his nieces, especially with Michelle. Because moving out made Jesse so sad, Rebecca and Danny plan to have them stay in the attic of the Tanner house. 
'The Last Dance' (Season 7)
Uncle Jesse's grandfather comes to visit and promises to teach a Greek dance to Michelle's class. He died in his sleep shortly after, leaving Jesse and the rest of the Tanner family heartbroken. 
'Honey, I Broke the House' (Season 3)
This episode is so iconic, it was even reenacted for the spinoff series, Fuller House. Stephanie was just playing in Joey's car when she decided to put it in "R" for radio. Except "R" didn't stand for "radio." The car reversed right into the kitchen. 
'Secret Admirer' (Season 4)
Rusty, a friend of the Tanner family, loves pranks. During this episode, he writes a fake love note intended for DJ. However, it keeps falling into the wrong hands.
Becky thinks it's addressed to her from Joey. Stephanie thinks it's addressed to her from Rusty. Kimmy thinks her childhood dreams are coming true and the letter is actually to her from Jesse. 
Episodes of Full House are available for streaming on Hulu.