The Best Kim Petras Songs To Add to Your Halloween Playlist
This artist has a huge "Kim-pact" on pop music. 
Although fans wait for the third installment of Turn Off the Light, there are plenty of Kim Petras original songs already released and perfect for any Halloween playlist. Here are some fan-favorite tracks released by the "Heart to Break" artist.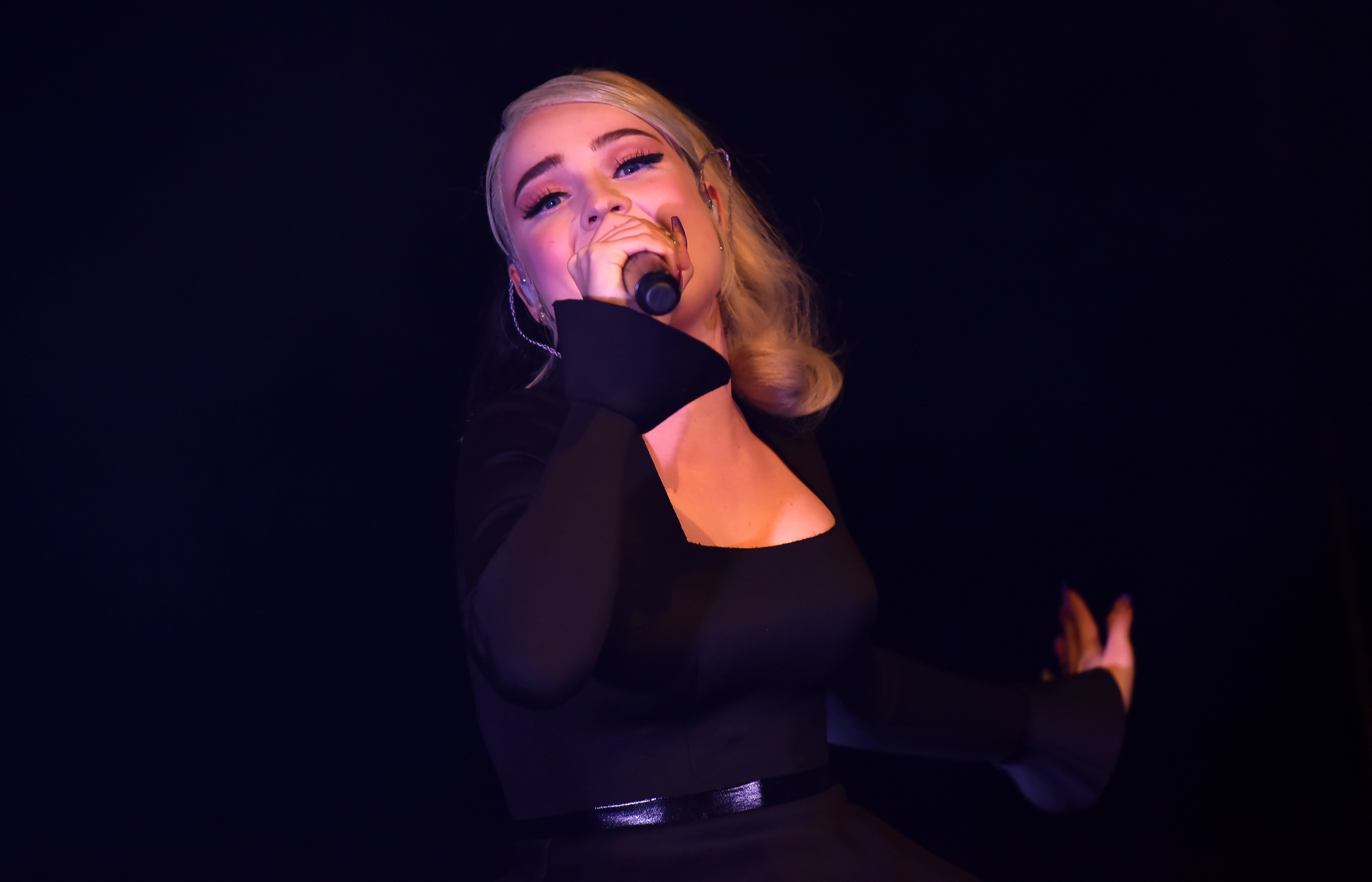 Fans named Kim Petras the unofficial 'Queen of Halloween'
She's the self-proclaimed "Baguette Bich" who collaborated with artists like Charli XCX and appeared on the Charlie's Angels soundtrack. Petras is also the unofficial "Queen of Halloween," releasing two Halloween-themed albums. What was the inspiration for this new theme for the pop star?
"I was wondering why there was no Halloween music and so much Christmas music," Petras said during an interview with L'Officiel. "It's kind of new territory, so we had to have that conversation. We were like, 'Let's make a Halloween-inspired album.'" 
"We dropped the first part last year, and it became a cult classic in no time," she continued. "We dropped the second part, and I've been amazed at the reaction. Every Halloween party that I go to is playing the record. It's been really exciting… it's one of my proudest projects. I feel like there's nothing like it."
There are several fan-favorite Kim Petras songs for Halloween
With two spooky albums to choose from, there are several fan-favorite tracks to choose from in preparation for Halloween. Her most popular song from the 2020 album Turn Off the Light is "Close Your Eyes," currently holding over 16 million plays on the music platform Spotify.
There's also "There Will Be Blood," a song Petras recently performed live during her concert at The Stone Pony in Asbury Park, New Jersey. As a somewhat instrumental track, "Demons" is another fan-favorite song, earning over 10 million Spotify plays. The title track from this album, "Turn off the Light," features the Mistress of the Dark herself, Elvira. 
Kim Petras recently released her single titled 'Future Starts Now'
Outside of her Halloween aesthetic, Petras is known for her upbeat pop music, primarily her song "Heart to Break." For Charli XCX's album Pop 2, Petras was featured on "Unlock It," which later gained popularity, thanks to the social media platform TikTok. 
This year brought the release of Petras' single, "Future Starts Now," complete with a bubblegum pop-themed music video and a groundbreaking performance at the MTV VMAs. Since its Spotify debut, this track has earned over 4 million plays.  
Although some fans anticipated a Turn Off the Light Vol. 3, Petras took to Twitter, revealing the story of the upcoming album "isn't fully complete yet." Don't worry, little baguettes. The artist reassured fans a new album would manifest "one dark day."
Until then, fans can catch up with Petras on social media and listen to already released songs, including "Future Starts Now," on most music platforms.