5 of the Best Marvel Movies to Watch on Disney+ Right Now
It may be a few more months before Marvel debuts Black Widow. Until then, fans keep busy, watching the superhero films on Disney's streaming platform. New Marvel movies premiere on a monthly basis and some fans anticipate the service's spinoff shows, The Falcon and The Winter Soldier, Loki, and WandaVision.
From Avengers: Endgame to Iron Man, here are a few of our favorite Marvel movies, available for binge-watching on Disney+.
'Avengers: Endgame'
Marvel fans love this movie 3000. When Avengers: Endgame first premiered in theaters last year, it became an instant blockbuster, surpassing the box office sales of other Disney-owned movies like Avatar and Beauty and the Beast.
This movie became available for streaming at this streaming platform's launch date. Since then, it's been one of the most popular films on the subscription service, featuring multiple superheroes teaming up to defeat Thanos. The Marvel movie which debut prior to Avengers: Endgame, Marvel's Avengers: Infinity War, joins Disney+ on June 25.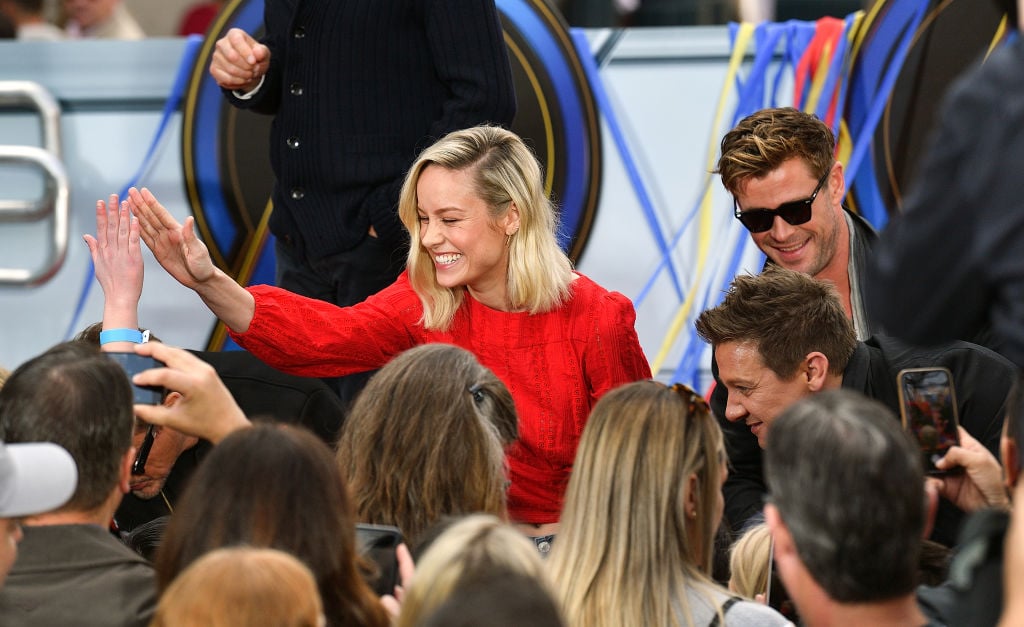 'Captain Marvel'
She is, debatably, the most powerful Avenger. Fans first met U.S. Air Force pilot Carol Danvers when she was an extraterrestrial "Kree warrior." Throughout her origin story, the superhero fights for what is right, finding her voice, strength, and Nick Fury in the process.
Another Marvel blockbuster, the Captain Marvel film surpassed $1 billion in box office sales. The superhero then returned to help the Avengers fight Thanos in Avengers: Endgame. Both movies starring Captain Marvel are available on Disney+.
'Black Panther'
Wakanda Forever. This film takes fans to a country overflowing with vibranium and technology. There are also a few iconic characters, like the King of Wakanda, T'Challa, who also takes the role of the Black Panther, often helping the Avengers with their adventures. 
Black Panther was, actually, the first Marvel movie to win multiple Academy Awards. That includes Best Original Music Score, Best Production Design, and Best Costume Design. Although this film was originally available on Netflix, it has since made the switch to Disney's streaming platform. 
'Avengers: Civil War'
It's hard to pick a favorite Marvel character, let alone choose a side for the movie Avengers: Civil War. This Marvel movie premiered during 2016 and now, it's available with a subscription to Disney's streaming service.
It's thanks to Avengers: Civil War that Marvel fans first met characters like Black Panther and Peter Parker/Spider-Man. It's also because of the events in this movie that Tony Stark and Steve Rogers had a bit of a falling out. 
'Iron Man'
It's the Marvel movie that started it all. This is the movie that introduced the eccentric billionaire Tony Stark and explains how he went from a Playboy Genius to one of the world's first superheroes. Marvel initially released Iron Man in 2008 and now, it's available for streaming thanks to Disney's acquisition of the franchise. 
Both Iron Man and its sequel, Iron Man 2, are on the Disney+ library. There are also other movies that star Tony Stark/Iron Man, including Avengers: Age of Ultron. Not all movies starring this character are on Disney+, though, as Spider-Man: Homecoming is still not listed in the streaming platform's library. 
To learn more about Disney+ and to subscribe, visit their website.