Feeling Sappy? Here Are the Best Nicholas Sparks Movies Available on Netflix and Disney+
Grab the tissues and your Disney+ or Netflix subscription. Here are a few of our favorite rom-coms on both of the streaming platforms.
Sometimes you're just in the mood to cry. Thankfully, streaming platforms like Netflix and Disney+ have plenty of rom-coms available to subscribers. That includes fan-favorite movies based on Nicholas Sparks novels. From The Last Song to Dear John, here's where (and how) to binge-watch Nicholas Sparks movies.
Disney+ added 'The Last Song' to their library
If you love music, Miley Cyrus, a heartwarming story, and have a subscription to Disney+, The Last Song is the perfect rom-com for you. This movie tells the story of one teenager named Ronnie Miller, (portrayed by Miley Cyrus,) who begrudgingly spends the summer with her father.
Her angry disposition quickly melts away when she meets Will Blakelee (Liam Hemsworth) and their summer romance ensues. It's this romance that forces Ronnie to address her rocky relationship with her father, her love-hate relationship with music, and her admission to The Julliard School.
It was actually on the set of The Last Song that Miley Cyrus and Liam Hemsworth first met. This started the actors on their whirlwind romance that eventually came to an end within the last few years. Since then, Miley Cyrus has gone on to star in her own Instagram series, Bright Minded.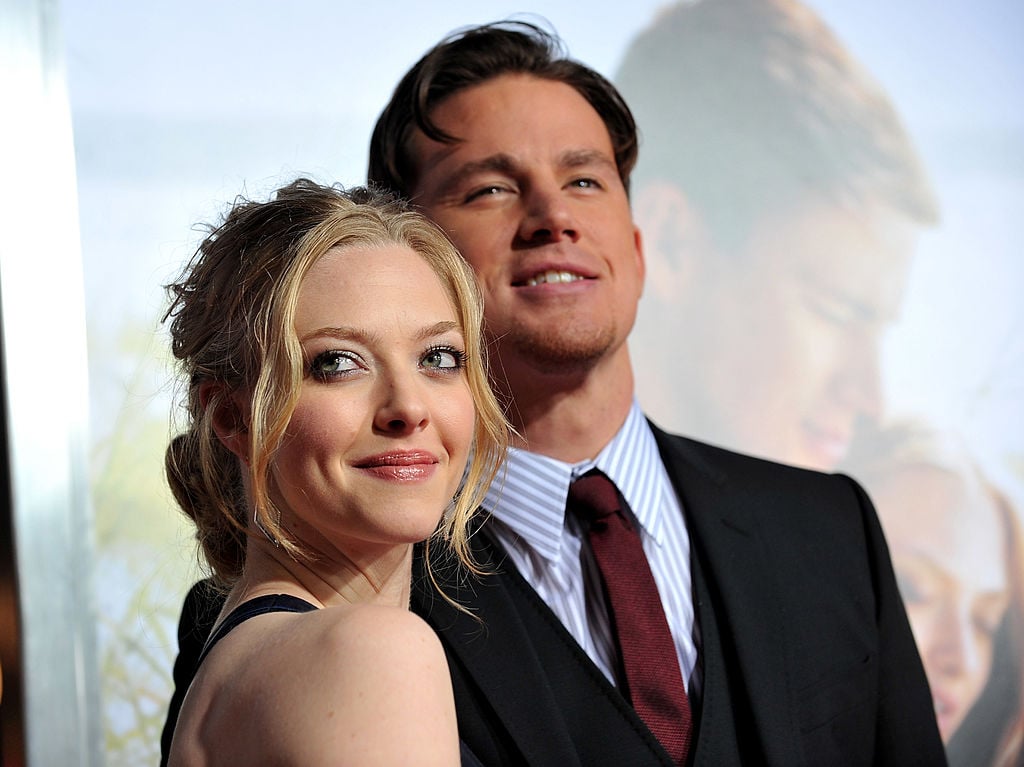 Netflix has 'Dear John' available for streaming
An iconic rom-com, Dear John tells the story of one couple and the hardships they face when John Tyree (Channing Tatum) is deployed overseas. Savannah Curtis (Amanda Seyfried) and John start writing letters back and forth, hence the title, and an unexpected challenge arises in their relationship.
As one of Nicholas Sparks' best-known movies, Dear John was released in 2010. Now, Dear John is available with a subscription to Netflix. Although The Notebook was previously available for streaming on this platform, it has since been removed with no word regarding when, or if, it will return.
However, Nicholas Sparks movies like The Notebook and A Walk to Remember are available for rent and purchase on Amazon.
There are plenty of original rom-coms available on Netflix
Not every Nicholas Sparks movie is available for binge-watching on Netflix. However, the platform has plenty of emotional movies available for subscribers. That includes originals like The Kissing Booth, Someone Great, and The Last Summer.
There's the trendy film featuring Noah Centineo, To All the Boys I've Loved Before, in addition to its sequel featuring Jordan Fisher. Noah Centineo appears in a few movies for this streaming platform, including the recent release The Perfect Date.
"Peter is fantastic and he's emotionally intelligent, but he's not, like, super emotionally intelligent," Centineo said during an interview with The Hollywood Reporter when asked about his character from To All the Boys. "He makes mistakes, and mistakes that you would be pissed at if you were a girlfriend, you know what I mean?"
Disney+, on the other hand, has love stories available to subscribers via their iconic animated movies. There are classics like Snow White and the Seven Dwarfs, in addition to live-action remakes like Aladdin and Beauty and the Beast.
To learn more about Disney+ and Netflix, visit their respective websites.