5 of the Best Pixar Movies to Watch on Disney+ Right Now
Disney movie nights have never been easier. Thanks to the company's subscription service, award-winning short films and full-length movies created by Pixar are available for binge-watching. From Onward to Monsters Inc, here are a few of our favorite Pixar films available on Disney+.
Disney recently added their theatrical release, 'Onward' to its streaming platform
As one of Pixar's latest releases, Onward features the voice acting of Tom Holland and Chris Pratt. The duo portrays brothers Ian and Barley Lightfoot, who, together, embark on a magical quest to spend one more day with their late father.
This movie appeared on Disney's streaming platform ahead of schedule, primarily as a result of the coronavirus (COVID-19) impact on cinemas. Since then, it's become a favorite of some subscribers, becoming one of the most-watched movies of February 2020, along with the sequel to Frozen.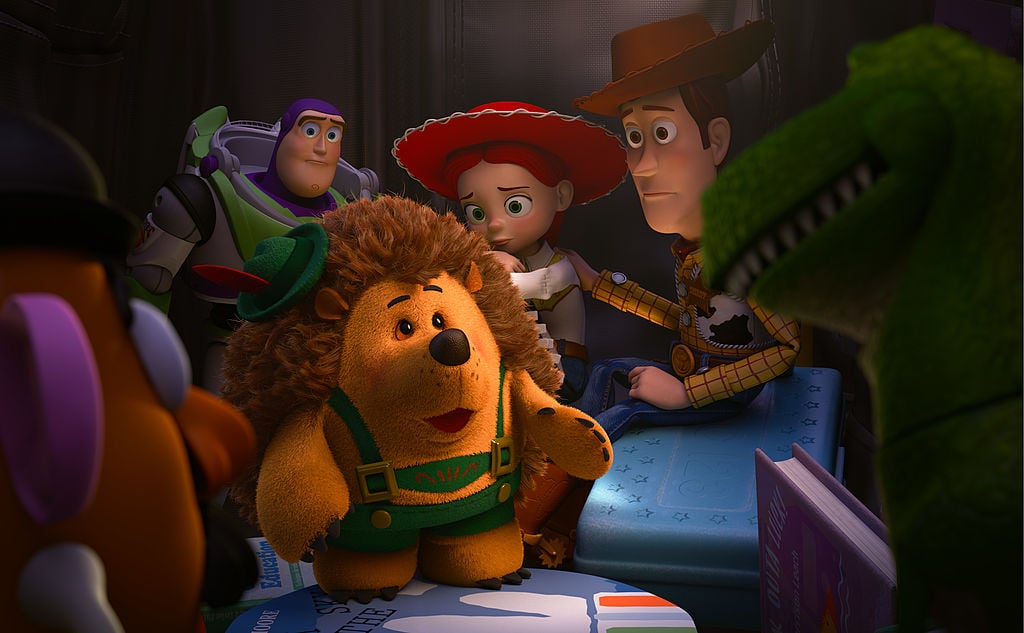 'Toy Story 4' is now available on Disney+
The adventures of Woody and Buzz may be coming to an end, but their journey continues thanks to Disney+. The 2019 release, Toy Story 4, joined the streaming library during February 2020. It was this movie that the gang visits a carnival as Bonnie's toys. It's during this new adventure that Woody rediscovers what it means to be a toy and a friend. 
In fact, the entire Toy Story franchise is available with Disney's subscription service. That includes the original movie released in 1995, in addition to the spinoff series starring the voice of Tony Hale, Forky Asks a Question.
The Academy-award winning film, 'Coco,' is on Disney+
Nothing is more important than family. For Miguel, that even means giving up his dreams of being a professional musician, following in the footsteps of his hero, Ernesto de la Cruz. Coco tells the story of how far this young boy will go to seize his moment. 
Released in 2017, Coco has since inspired live musical events and helped celebrate Mexican culture. The movie even earned recognition at the Academy Awards, where it earned the Oscar for Best Animated Feature Film.
Both 'Monsters Inc' and 'Monsters University' are available with a Disney+ subscription
Going to work isn't always a drag. At Monsters Incorporated, laugher is what they're after, but it wasn't always like that. Disney and Pixar's Monsters Inc and Monsters University tell the story of two friends who change their world. 
Both Pixar movies are available for streaming on Disney+. Some fans also look forward to the original spinoff series, Monsters at Work, which reportedly comes to Disney's streaming platform in the next few years. 
'Inside Out' is also available on this streaming platform
Have you ever wondered what's going on inside someone's head? Inside Out gives viewers a look at the emotions behind each person: Joy, Sadness, Anger, Fear, and Disgust. It's these emotions that help make Riley, the main character, who she is.
As one of Pixar's most popular stories with some of Pixar's most heartbreaking moments, (we're looking at you, Bing Bong,) Inside Out is available on Disney's subscription service. This is, of course, along with the series featuring the control panel, Pixar in Real Life.
To learn more about Disney+ and to subscribe, visit their website.