Best Quotes From Disney and Pixar's 'Soul'
What makes a person special? Disney and Pixar introduce fans to the "great before" and the world of jazz enthusiasts, Joe Gardner, voiced by Jamie Foxx.
Although this movie had its funny moments, it also shared a valuable lesson about enjoying life's little moments, thanks to the soul named 22. Here are some fan-favorite quotes from Disney and Pixar's Academy Award-nominated film, Soul.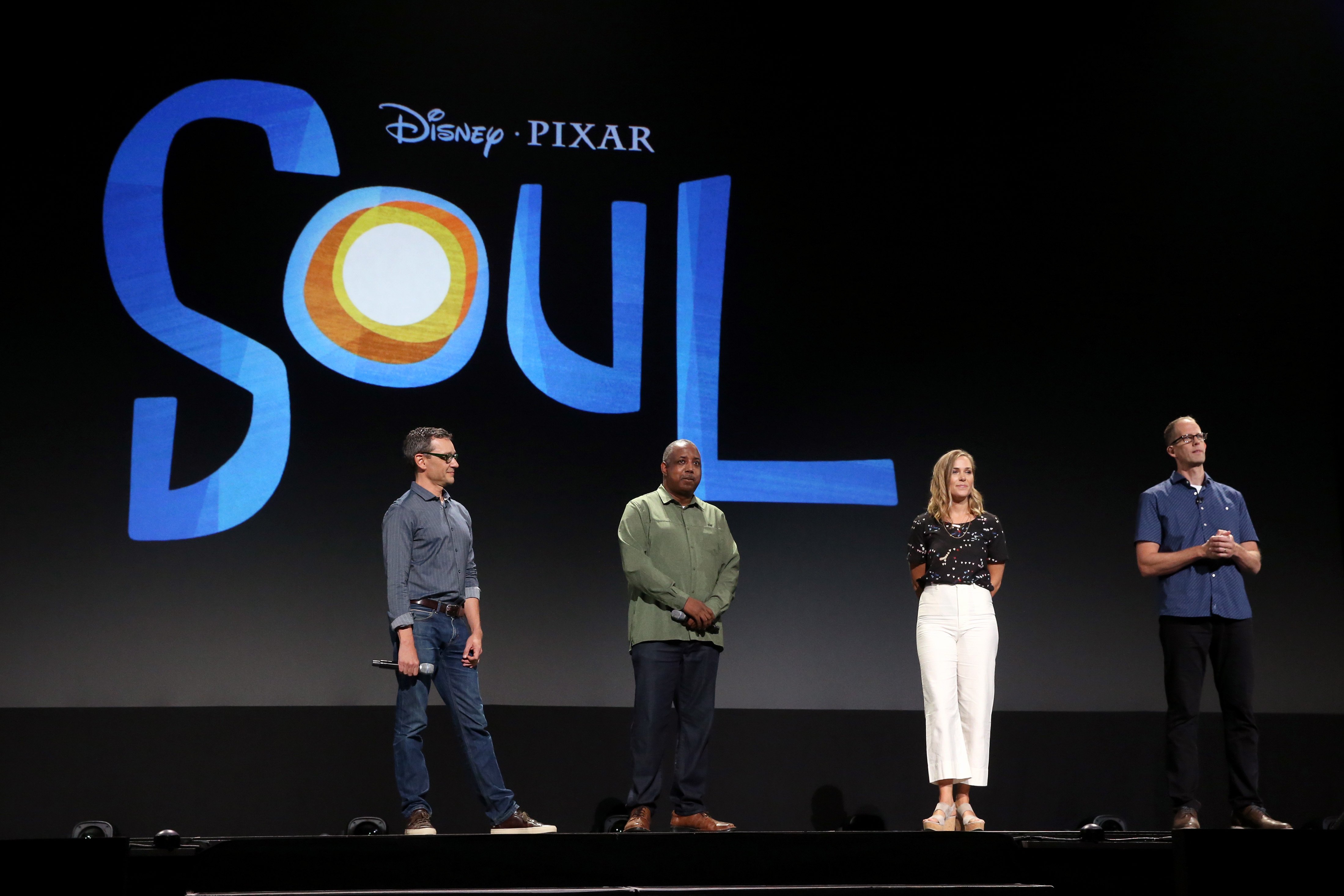 'Soul' introduced Disney and Pixar viewers to the jazz fan named Joe Gardner 
"Don't worry, you can't crush a soul here," 22 said. "That's what life on earth is for."
Joe Gardner finally got the chance of a lifetime to play at a jazz club. After receiving the job, though, this character fell down a pothole and found himself in the "great before." That's where he met the insufferable and endlessly argumentative 22. No matter how hard Joe tried, he couldn't get her interested in Earth.
When 22 first visited Earth during 'Soul'
"You're really good at jazzing," 22 said.
None of the things in the "Great Before" inspired 22. When she traveled to New York City and rode the subway, tried pizza, and munched on a lollipop, she finally found her "spark."
When 22 explained her experience with historic figures
"I have compassion for every soul. Except you. I don't like you," Mother Teresa said to 22.
From Abraham Lincoln to Nicolaus Copernicus, 22 didn't make a great impression on several historical figures. That even included Mother Teresa, who said she didn't like her.
When Joe finally plays with Dorothea Williams 
"I heard this story about a fish," Ms. Williams said to Joe. "He swims up to this older fish and says, 'I'm trying to find this thing they call the ocean.' 'The ocean?' says the older fish. 'That's what you're in right now.' 'This?' says the young fish. 'This is water. What I want is the ocean.'"
It's this conversation with the jazz legend that opens Joe's eyes to his purpose on this earth. It wasn't just to play this one concert. It was to enjoy the little things.
When Moonwind explained the difference between 'the zone' and an obsession
"The zone is enjoyable. But when that joy becomes an obsession, one becomes disconnected from life," Moonwind said.
Moonwind might be a little eccentric for a wise soul, but it's with his help that Joe returned to Earth — well, sort of. On their first try, 22 and Joe travel to earth and Joe gets stuck in his cat's body. 22, in Joe's body, first discovers her love for pizza and "jazzing" throughout New York City. 
The animated movie, Soul, is available for streaming on Disney+, as are Disney and Pixar movies like Inside Out, Toy Story 4, and Onward. To learn more about Disney's streaming service and to subscribe, visit their website.