Best Rom-Coms To Watch on Disney+ for Valentine's Day 2021
Whether you're doing a Valentine's Day Disney+ GroupWatch or just looking for something to stream in between episodes of WandaVision, there are plenty of rom-coms on this streaming platform perfect for the February holiday.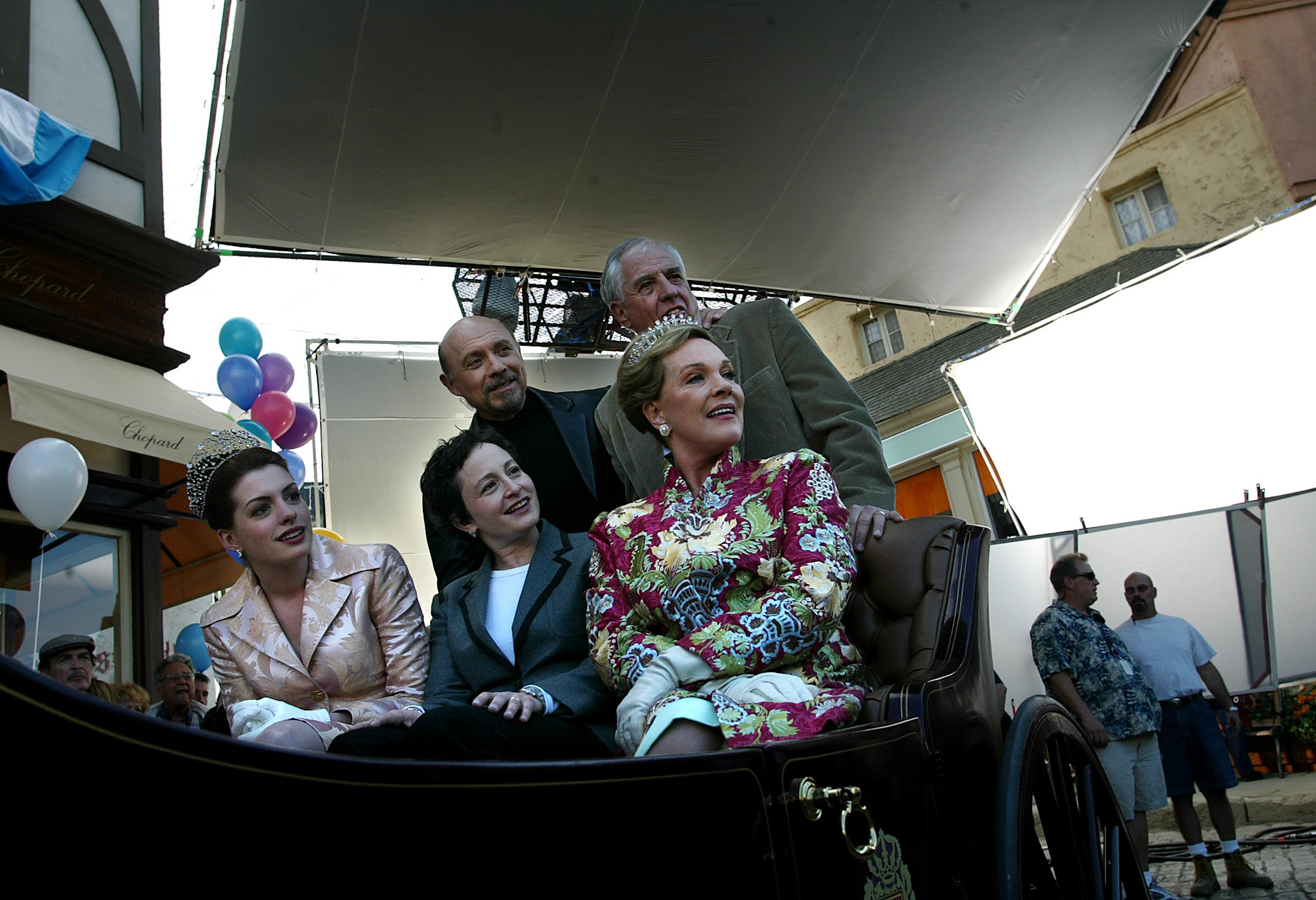 'The Last Song'
Life's a climb. Although this movie starts with the main character, Ronnie Miller, hating life at her father's house, she warms up to this new environment and her family, thanks to the perspective of a local wildlife enthusiast.
Things get even more complicated, though, when she learns that her father only has a few months to live. This movie stars Liam Hemsworth and Hannah Montana actor, Miley Cyrus. As of April 2020, The Last Song is available on Disney's streaming platform.
'The Princess Diaries 2: Royal Engagement'
In the original Princess Diaries, Mia (Anne Hathaway) learns that she's a princess. In this sequel, however, she learns that she needs to find a husband — quickly. At the same time, Mia struggles to adjust to palace life in Genovia.
RELATED: From 'Hamilton' to 'Solo: A Star Wars Story' — Here Are the New Movies Coming to Disney+ During July 2020
Things get even more complicated when Mia and the Queen learn there's a plot to steal the crown lead, in part, by the ever-handsome and "crafty," Lord Nicholas, portrayed by Chris Pine. The Princess Diaries 2: Royal Engagement is available on Disney+.
'10 Things I Hate About You'
Released in 1999, this movie tells the story of one girl, Kat, and her complicated love for her classmate named Patrick. She finally confesses this love with her assignment inspired by William Shakespeare's Sonnet 141, hers being titled "10 Things I Hate About You." This rom-com is available for streaming on Disney+.
'Freaky Friday'
There are a few different romances going on during this movie. At the center of Freaky Friday, though, is a mother and daughter who don't see eye to eye. To get a different perspective, the two switch bodies and try to live out each other's lives. Switching back, however, proves to be a problem.
The original Freaky Friday stars Lindsay Lohan and Jamie Lee Curtis. Disney Channel also did a remake of this flick, released in August 2018. Both movies are available for streaming on Disney's subscription service
'The Princess Bride'
Every time he said "as you wish," he was really saying "I love you." As our narrator says, there's nothing more powerful than Buttercup and Westley's love. That love was put to the test when Westley was reported dead.
RELATED: As Disney Fans Wish, 'The Princess Bride' Debuts on Disney+ on May 1
As he tells his girlfriend, though, not even death can stand in the way of true love. The Princess Bride is a story filled with sword fights, giants, and one couple that defies the odds to be together. Now, it's listed on the Disney+ streaming library. 
Disney+ also holds plenty of fan-favorite animated princess movies, including Snow White and the Seven Dwarfs, Tangled, and The Princess and the Frog.