The Best 'Saturday Night Live' Opening Monologues of All Time
Saturday Night Live has been around for over 40 years, and has been the source of countless moments of scripted (and unscripted) hilarity. The cast has featured too many stars to name, giving the rise to dozens of comedic legends. Among the current stars to have first call SNL home include Bill Murray, Will Ferrell, Tina Fey, and Amy Poehler. The show is famous for its sketch routines, featuring a celebrity guest host each week.
Sometimes, the host themselves are a source of memorable moments. Let's take a look back at some of the greatest opening monologues in Saturday Night Live history, including some from former cast members.
15. Martin Lawrence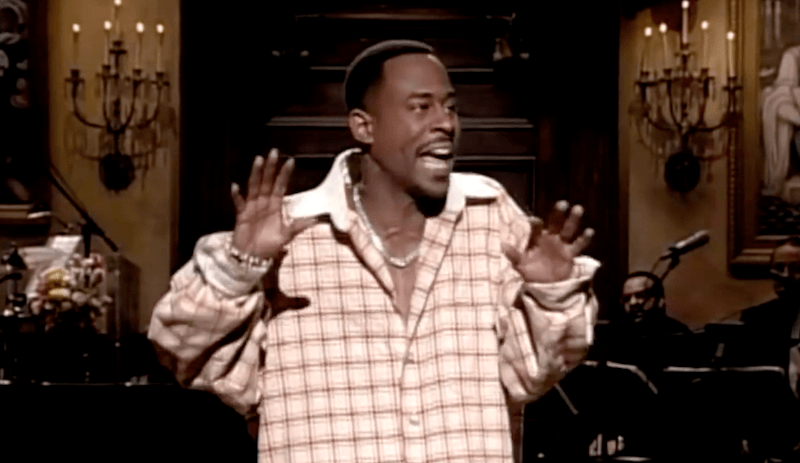 In 1994, Martin Lawrence hosted SNL and gave the opening monologue in what would be his final appearance on the show. Lawrence seemed to be doing fine in his monologue, making jokes about topical subjects such as Lorena Bobbitt and Tonya Harding. But then, Lawrence went into a whole rant about the lack of proper feminine hygiene from women in the 1990s.
That didn't go over so well, and Lawrence got slapped with a ban for some of his colorful language. In re-airings of the episode, SNL cuts out several minutes from the monologue and replaces it with a short written explanation.
Next: Right after the 2016 election

14. Dave Chappelle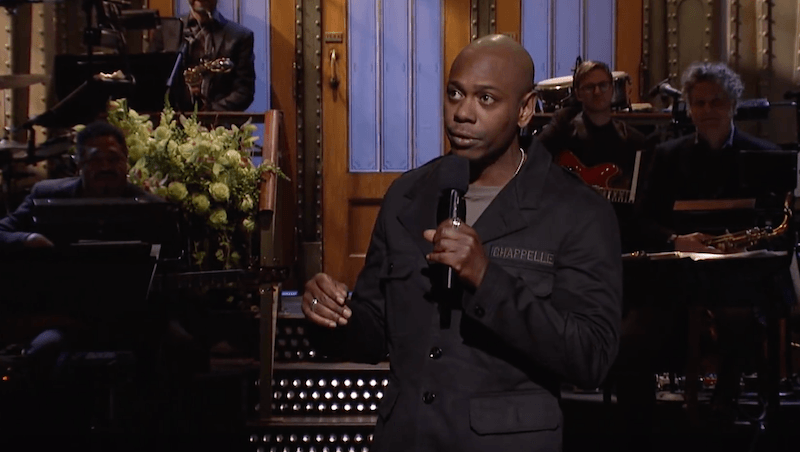 After Donald Trump was elected president in November of 2016, it was comedian Dave Chappelle that was hosting the next episode of SNL. Chappelle took it upon himself to address the divisive and often hateful rhetoric that plagued the 2016 Presidential Election, in his typical hilarious but biting way.
He claimed that he had suspected this might happen, and then declared that white people had elected an internet troll as president. Chappelle finished it out, however, by stating that he'd be willing to give Trump a chance if Trump would give the historically disenfranchised a chance as well.
Next: The very first SNL monologue

13. George Carlin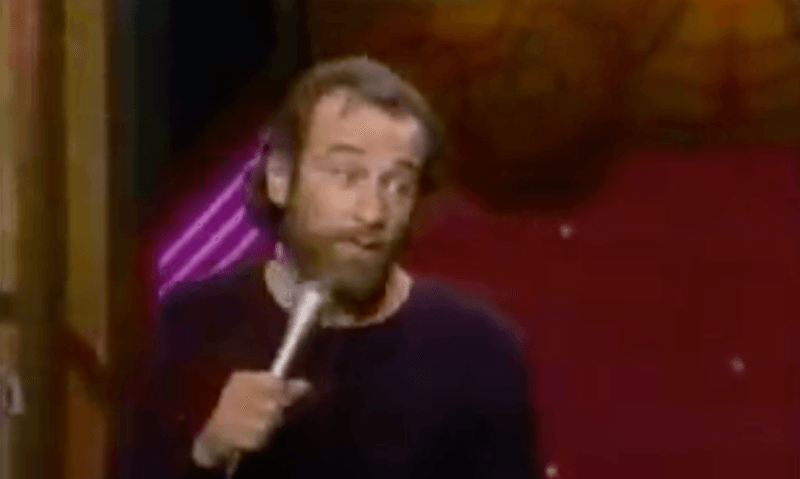 No comedy list would ever be complete without some mention of legendary comic George Carlin, and that goes double for this list. Carlin is well-known as one of the funniest people to walk the face of the Earth, so it was appropriate that the very first opening monologue given on Saturday Night Live belong to him.
Back in 1975, Carlin kicked off the show's run by counting the differences between football and baseball, and wondering aloud what dogs do on their day off.
Next: How are women in Hollywood doing?

12. Amy Schumer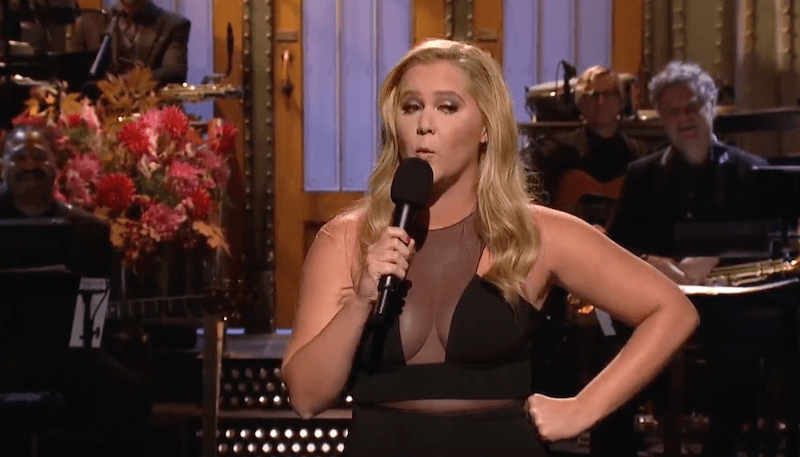 In 2015, stand-up comic Amy Schumer came on to host following the release of her movie, Trainwreck. As you might imagine with someone familiar with doing stand-up, the opening monologue was gold.
Schumer talked about being a woman in Hollywood, finding out what she Googles the most, and a long conversation she had with Bradley Cooper. It's pretty classic Amy Schumer, so no surprises here.
Next: A hilarious presidential impression

11. Robin Williams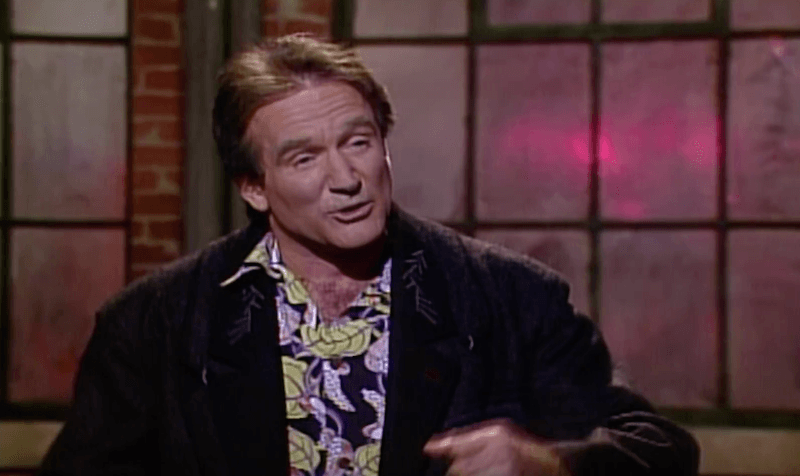 There are few comedians in the history of the world that carry the kind of weight in their name that Robin Williams did. The late actor/comic hosted SNL in 1988, and his opening monologue was an instant classic.
He started by doing an impression of then-President Ronald Reagan, making jokes that his wife Nancy was really controlling him like a puppet. Some of the material is pretty dated, but with Williams' inflection and charisma, it's still a great watch.
Next: An emotion return for a former cast member

10. Tracy Morgan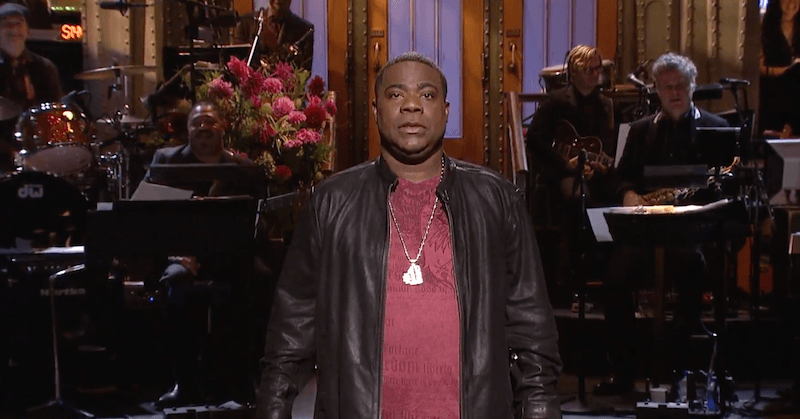 Not long after a life-threatening car accident, former SNL cast member and 30 Rock star Tracy Morgan hosted the show and gave a hilarious monologue. It wasn't so much just Morgan doing straight comedy as it was the subject matter, which was emotional.
He did a brief sketch during the monologue with his 30 Rock co-stars, Tina Fey, Alec Baldwin, Jane Krakowski, and Jack McBrayer, and it was spot on for those that were a fan of the show.
Next: A frequent guest star with a great monologue

9. Steve Martin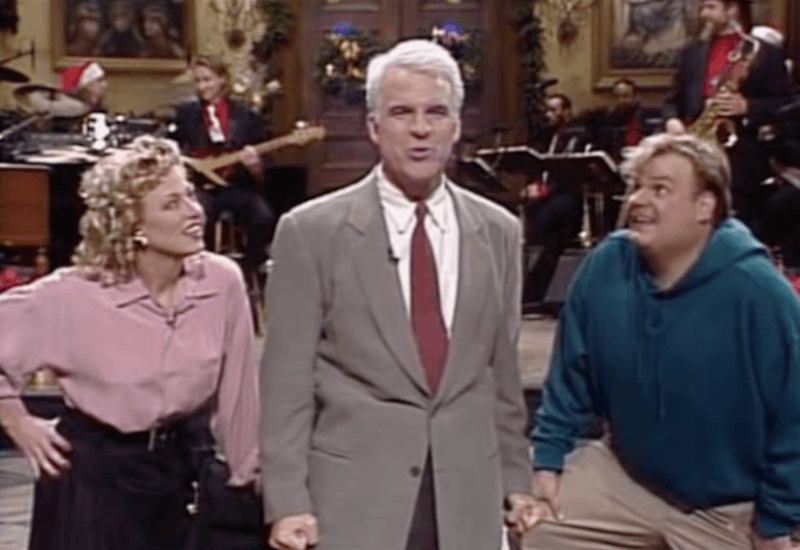 Following one of the greatest cold opens of all time, in which Steve Martin sings "Not Gonna Phone it in Tonight," Martin gives a short but excellent monologue. He makes sure to mention the current cast, expertly flubbing several of their names.
In teasing his movie, Father of the Bride, Martin also made it clear that he has plenty of creative input on his films. Those big-shots thought it wouldn't make sense for him to wear the white dress in the wedding scene!
Next: Maybe they shouldn't have fired him …

8. Norm MacDonald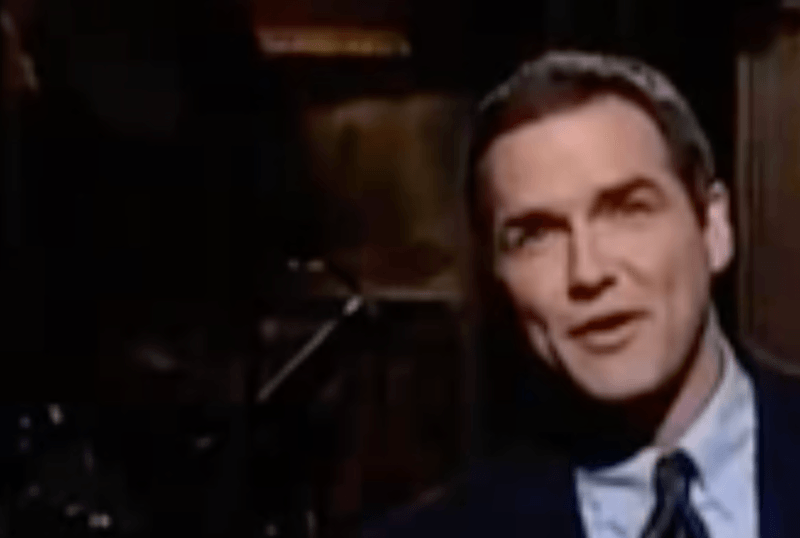 To give this one some background, Norm MacDonald was an SNL cast member that was fired in 1998 because he, as NBC supposedly put it, "wasn't funny." MacDonald didn't shy away from going into the whole thing, commenting on being fired and how weird it was that they asked him back to host less than two years later.
In trying to figure out how it all happened, MacDonald draws the hilarious conclusion — he hasn't gotten funnier, the show has gotten really bad.
Next: Only she could pull this off

7. Lily Tomlin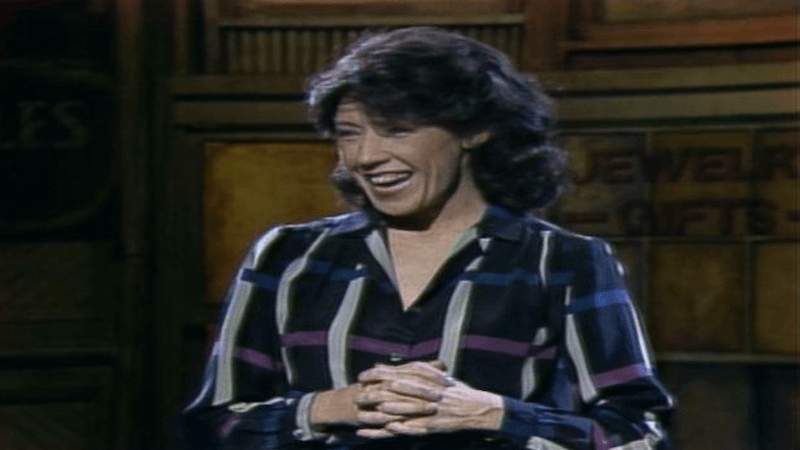 In 1983, actress Lily Tomlin hosted Saturday Night Live and gave an unforgettable monologue. Tomlin riffed on several topics, including all the things she worries about. Not knowing how much $1 trillion is, and the idea that people in Washington D.C. don't know either.
The necessity of quality control, as if quality might get out of hand if it goes unchecked. She finished it off with a little rap, the way only Tomlin could've pulled off.
Next: A controversial monologue

6. Louis C.K.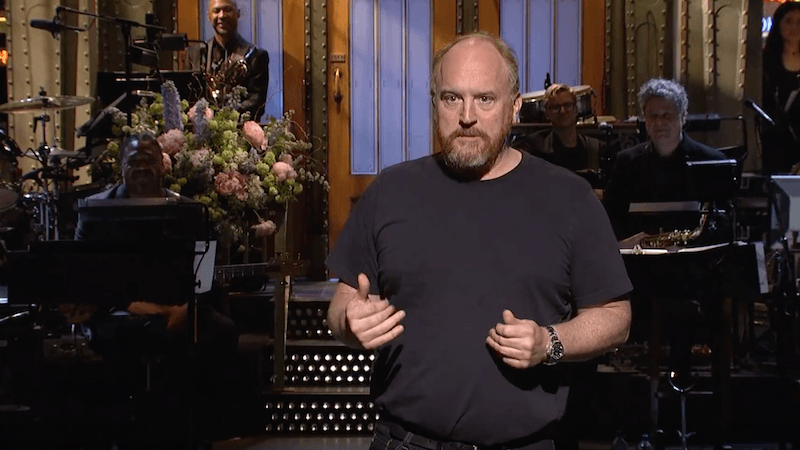 It was controversial at the time, but even more so now because of the all the accusations of sexual misconduct leveled on comedian Louis C.K. During his 2015 monologue, C.K. talked about his own "mild racism," making several humorous anecdotes.
But things took a turn toward the end, when he started to make some pretty cringeworthy jokes about pedophiles and how, given the risk involved with being a pedophile, "It must be really good." Yeesh.
Next: Plenty of impressions

5. Dana Carvey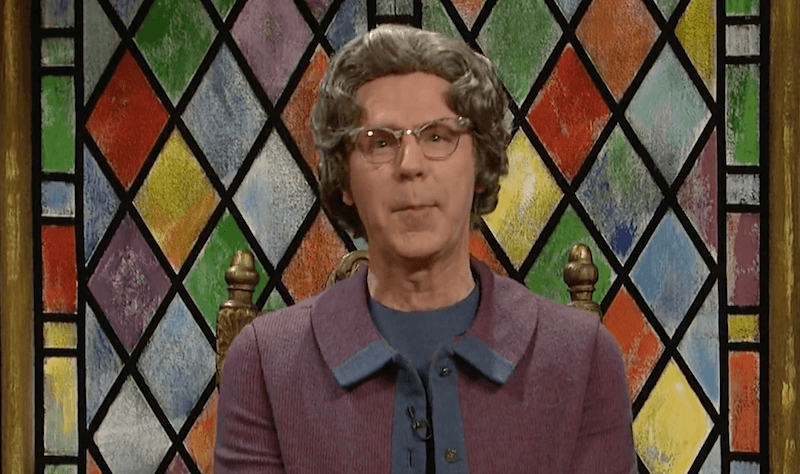 When he was a member of the Saturday Night Live cast, Dana Carvey was renowned for his characters and impressions. That includes former presidential candidate Ross Perot, the Church Lady, and Garth from Wayne's World.
So of course, when Carvey came back to SNL to host in 2000, his monologue was full of great impressions. Among them were the voice of Al Gore, the facial expressions of George W. Bush, and the lawyering style of Johnnie Cochran.
Next: Memorable, but in a sad way

4. Phil Hartman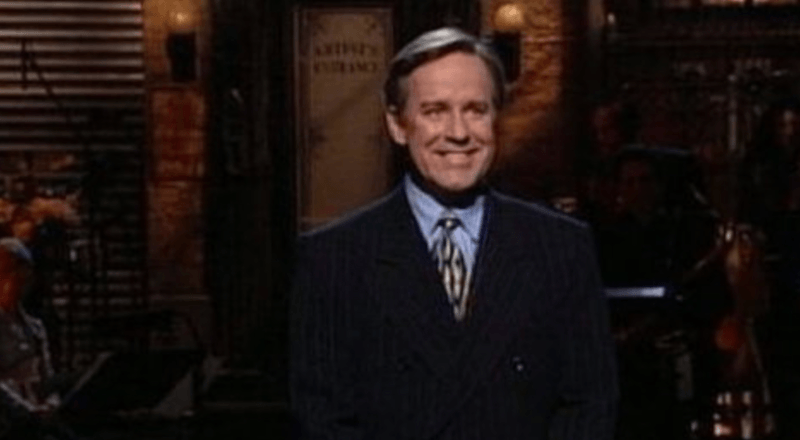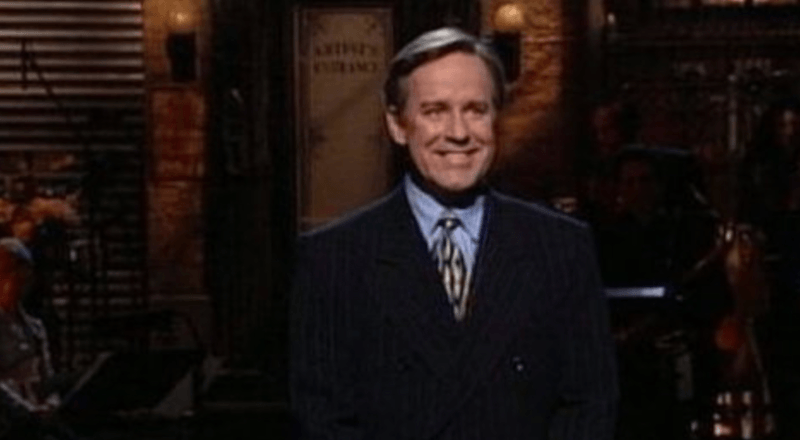 Star Phil Hartman was a beloved member of the SNL cast that moved on to do bigger and better things in the mid-1990s, including Newsradio and various appearances on The Simpsons. Hartman did return to host SNL in 1996, however, and gave a memorable monologue.
Unfortunately, it was memorable for all the wrong reasons. Hartman spoke about his two children and wife, Brynn, in between several jokes. It was Brynn that shot and killed Hartman in his sleep in May of 1998, tragically cutting his life short at the age of 49.
Next: There are voices in his head

3. Seth MacFarlane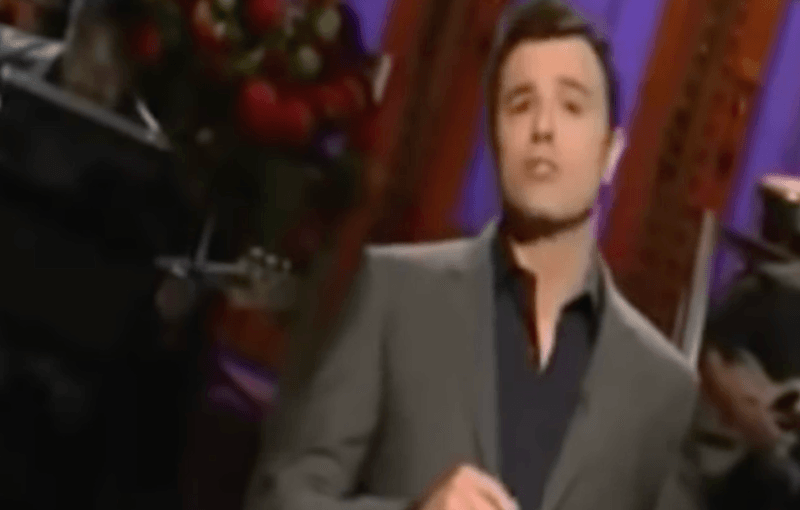 Best known as the creator of Fox's hit cartoon series, Family Guy, Seth MacFarlane has never been afraid to say something shocking for a laugh. In this case, it wasn't so much that he said shocking things for cheap laughs that he did his classic cartoon voices … for cheap laughs.
During his SNL monologue, MacFarlane broke into a several minutes long run of Peter Griffin, Stewie, Brian, and Quagmire. He finished it all off, in traditional Seth MacFarlane fashion, with a song.
Next: Blur that out, please

2. Julia Louis-Dreyfes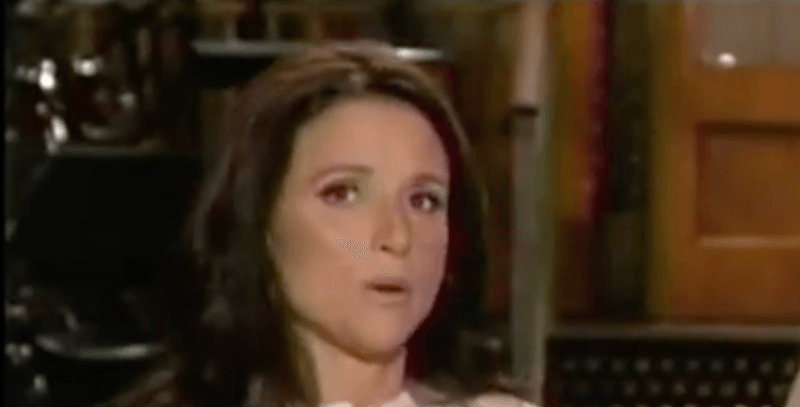 She has hosted the show three times, but Julia Louis-Dreyfus' 2007 monologue ranks up there with some of the best of all time. The former cast member turned Seinfeld star returned upon winning an Emmy, and did a little self-deprecating humor.
Louis-Dreyfus cut away a few times during her monologue, once to fake video of her at the Golden Globes and again to fake footage of an unfortunate wardrobe malfunction. The whole bit is excellent, and classic JLD.
Next: He didn't need SNL … until he did

1. Eddie Murphy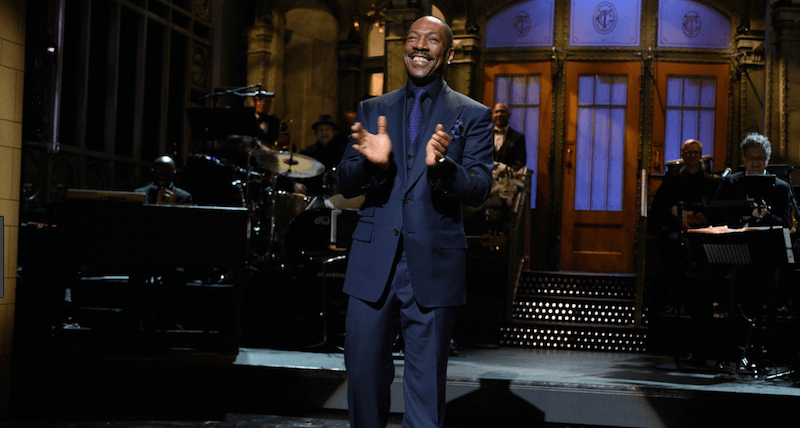 How can anybody forget Eddie Murphy? The former cast member best known from the show for his hilarious Buckwheat character returned in 1987 to host, and his opening monologue was hysterical. It was part self-deprecation, part self-promotion.
Murphy riffed on his attitude upon leaving SNL, and then how he came crawling back to host the show after a major flop at the box office.
Check out The Cheat Sheet on Facebook!