The 4 Best Seasons of 'American Horror Story' To Watch if You Loved 'Ratched'
Sarah Paulson stars in another horror series outside of the 'Ratched' universe. Here's are some fan-favorite seasons of 'American Horror Story.'
Sarah Paulson was the twisted nurse behind the Netflix original series, Ratched. However, this actor is also known for her work in another Ryan Murphy universe. That's American Horror Story, where every season features a different theme and story. 
While fans wait for more episodes of Ratched, there are plenty of seasons of American Horror Story available for streaming on Netflix and Hulu, most of which feature Paulson. Here are some of the best seasons to watch if you loved Ratched.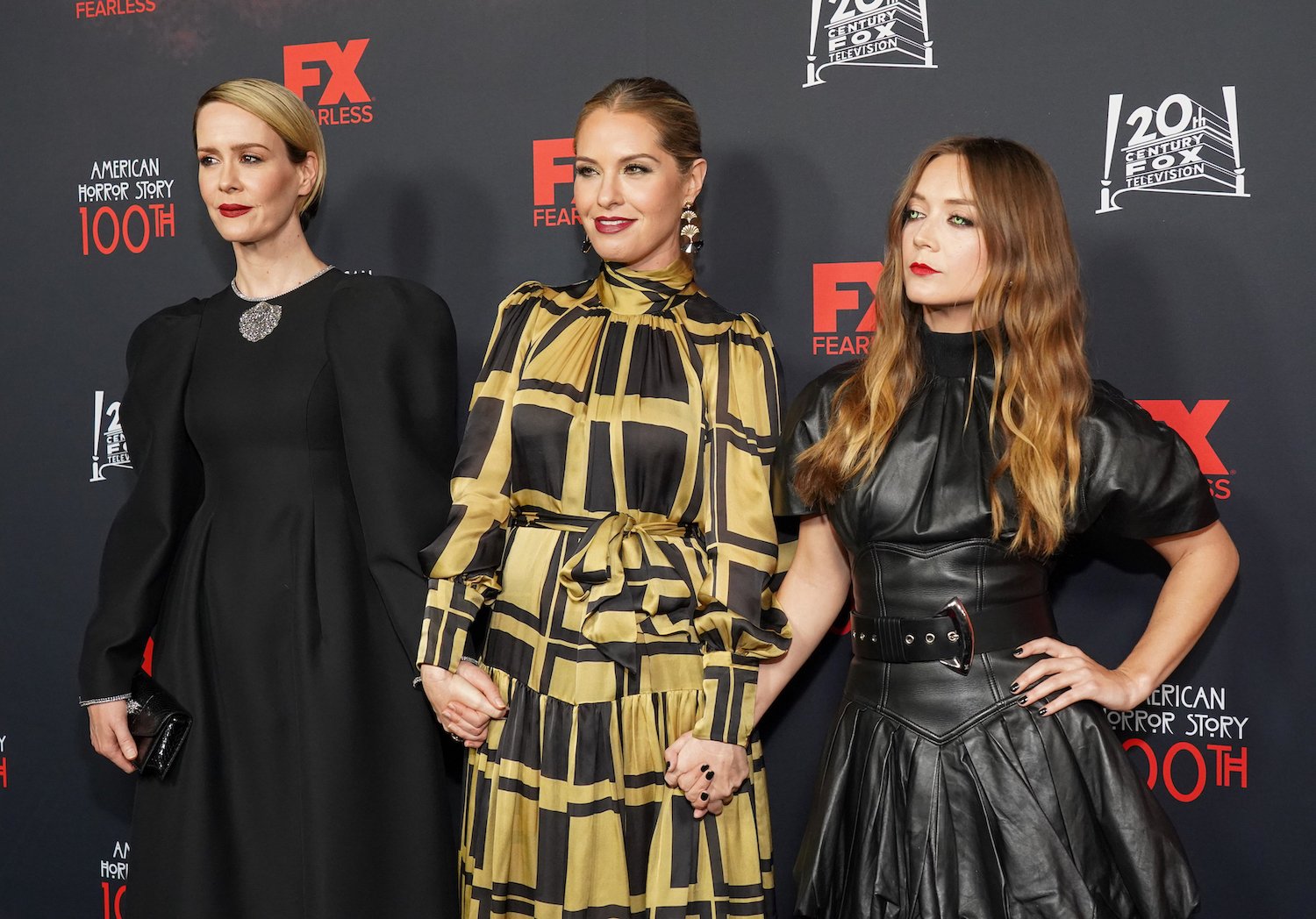 'American Horror Story: Asylum' (Season 2)
With an insane asylum dotted with crazy nurses and kind patients, this season is pretty similar to Ratched. Instead of being a nurse, though, Paulson portrays a journalist who investigates the asylum, eventually becoming a patient against her will. 
There, she meets the character Kit Walker (Evan Peters,) who is believed to be the serial killer nicknamed Bloody Face. Kit knows he's innocent, though, and he's definitely not crazy.
'American Horror Story: Murder House' (Season 1)
As the first season of this horror series, Murder House tells the story of one family who travels to California expecting to find peace in their newly purchased home.
Turns out, there are several spirits living in their mansion, one of which falls in love with the homeowners' daughter, named Violet. 
Paulson's character, as a medium, helps the family navigate their haunted house, giving advice to the family and their neighbor, who is tied to the home through her multiple children that died there. 
'AHS: 1984' (Season 9)
The most recently released season of American Horror Story, 1984 is inspired by the slasher movies of the 1980s. Complete with a tubular soundtrack and gnarly outfits, a group of Los Angeles residents decided to spend a summer working at Camp Redwood, the site of one of the worst murders in summer camp history. What could go wrong?
Although this series is fictional, there are pockets of truth in every season. For 1984, that was the inclusion of the Night Stalker, a real-life serial killer who terrorized California residents during the time period. 
'American Horror Story: Cult' (Season 7)
Inspired by the 2016 election, this season tells the story of one town completely transformed by a charismatic leader and his love for Trump. Paulson, as one of the main characters of the season, does her best to overcome several fears, including clowns, holes, and the thought of losing her son, Oz.
Although Season 10 of this horror series was originally scheduled for a fall 2020 premiere, it was postponed due to the coronavirus (COVID-19) pandemic. Paulson will return for this  season, as well as the hour-long "contained" episodes of the spinoff, titled American Horror Stories. 
More information will presumably be announced in the coming months.