11 of the Best True Crime Documentaries You Could Ever Watch
A well-done true crime documentary is both chilling and fascinating. It delves into the criminal mind, offering an in-depth look at some of the world's most notorious and grisliest crimes. Curious about which of these titles you should add to your must-watch list? Here are 11 of the best true crime documentaries ever.
1. The Staircase (2004)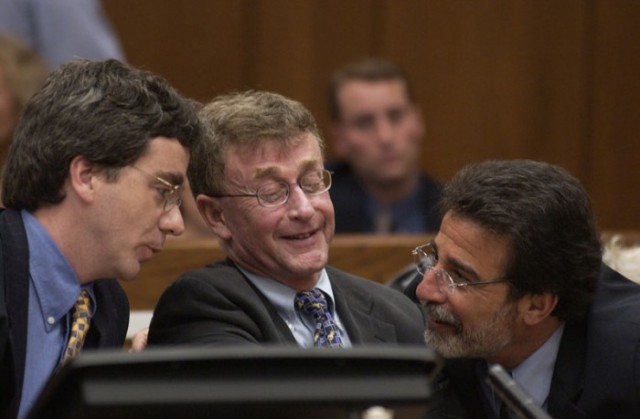 This film, directed by Jean-Xavier de Lestrade, offers viewers an inside look at the high-profile murder trial of Michael Peterson. In 2001, Peterson, who was an author, was arraigned for the murder of his wife Kathleen, whose body was discovered lying on the stairway of their home in Durham, N.C. De Lestrade was able to gain access to Peterson's lawyers, home, and his immediate family, enabling the cameras to capture the defense team and how it viewed various strategies.
The movie received an astoundingly high Rotten Tomatoes score of 100%. A New York Times review states, "As a study of the evolution of a criminal defense, The Staircase is a masterpiece."
2. Paradise Lost: The Child Murders at Robin Hood Hills (1996)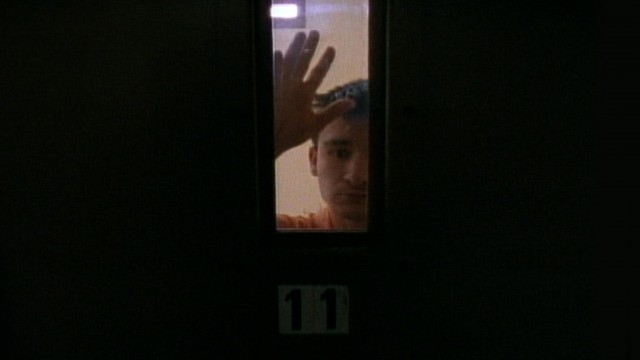 This true crime documentary looks at the grotesque triple murder that occurred in West Memphis, Ark., and the trial of the three teens suspected of the gruesome murders. The teens are accused of mutilating and killing three 8-year-old children, allegedly as a result of being involved in Satanism. Paradise Lost: The Child Murders at Robin Hood Hills does a great job of analyzing the American justice system, particularly in small towns. According to Rotten Tomatoes, the film shows that West Memphis residents were split when it came to the boys' guilt. However, as the case unfolds, the whole town becomes skeptical of the prosecution's case.
This is another film that wowed audiences everywhere. It received a 100% rating from Rotten Tomatoes with critics describing the film as "riveting," "powerful," and "galling."
3. Deliver Us from Evil (2006)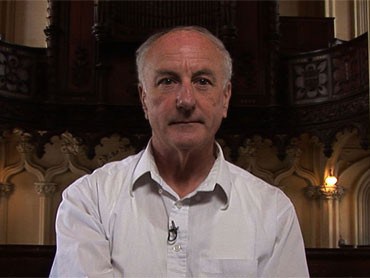 Deliver Us from Evil was a controversial documentary that focused on Father Oliver O'Grady, who moved from one parish to another in Northern California during the 1970s. As he moved throughout the state, he was able to gain the admiration and trust of each congregation. Little did they know, O'Grady was an active pedophile. Additionally, the movie reveals that the church hierarchy was well aware of it, yet kept it secret, allowing him to abuse multiple children throughout the years, per IMDb.
Filmmaker Amy Berg daringly exposed O'Grady for who he was, and was able to reveal the deep corruption that was buried within the Catholic Church. In fact, she was even able to interview O'Grady in Ireland, where he was deported after serving time in prison. The movie was nominated for an Oscar in 2007 for Best Documentary and is often described as both powerful and revealing.
4. Dear Zachary: A Letter to a Son About His Father (2008)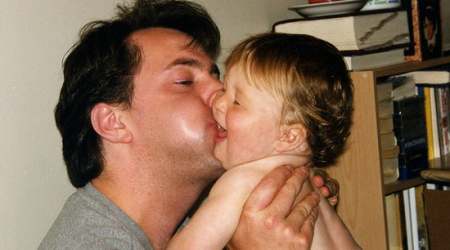 Dear Zachary: A Letter to a Son About His Father tells the story of Andrew Bagby, a medical resident who is murdered shortly after breaking up with his girlfriend. Soon after, she announces she is pregnant, and one of Bagby's friends, Kurt Kuenne, started working on this film as a gift to the child. Kuenne has friends, relatives, and colleagues talk about Andrew, and he uses home movies to confirm how warm-hearted and caring Bagby was. The film also documents the struggles Bagby's parents, Kathleen and David, go through as they await an arrest and trial, and negotiate time to visit their grandchild, Zachary, per IMDb.
The end result? It is a powerful, emotional, and heartfelt film to watch.
5. Just, Melvin: Just Evil (2000)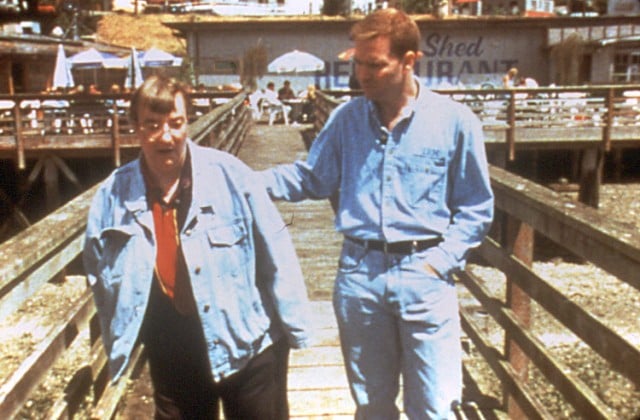 This powerful movie was directed by James Ronald Whitney, and is about his family's long and complex history with alcoholism and incest. Viewers get a chilling look at Melvin, who shortly after becoming engaged to James' alcoholic grandmother Fay, starts molesting Fay's three daughters from another marriage, including James' mother Anne. Later on, Melvin gets remarried to a woman named Venice, who also had children that Melvin molested.
Despite that, during an interview that's shown in the movie, he continues to deny all wrong-doing, according to Rotten Tomatoes. Just Melvin, Just Evil received an 86% on Rotten Tomatoes' Tomatometer.
6. West of Memphis (2012)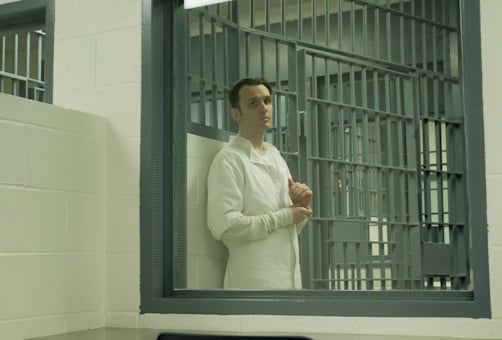 If you watched Paradise Lost: The Child Murders at Robin Hood Hills or followed the West Memphis case closely, this is another true crime documentary you won't want to miss. The film sheds more light on the case, which is told and made by those who lived through the traumatic 1993 crime, which Damien Echols, Jessie Misskelley, and Jason Baldwin were tried and convicted for, according to Entertainment Weekly.
Amy Berg did a spectacular job with this film. She was able to capture the inner workings of the defense, allowing this movie to offer an up-close perspective on the investigation, research, and appeals process. The movie also sheds light on Terry Hobbs, who many viewed as a suspect.
7. The Thin Blue Line (1988)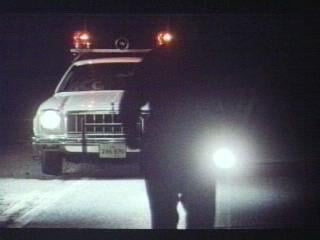 This true crime documentary re-enacts the crime scene and investigation of a police officer's murder in Dallas in 1976. The Thin Blue Line tells the story of Randall Adams, who ran out of gas and was picked up by a 16-year-old runaway, David Harris, per IMDb. The two hung out for the evening, drinking beer, smoking marijuana, and finally, attending the movies. Then, their stories change. Adams said he left for his motel after the movie and fell asleep, while Harris says they were stopped by police that night and Adams shot the officer approaching the car.
Viewers are shown the evidence that was gathered by police, and the movie reveals that the circumstantial evidence was flimsy at best. As the film continues, it shows that Harris was actually a much more likely suspect; he eventually landed on death row for committing a series of other crimes. The movie received a Metascore of 79. In 1989, Adams was release from prison. "I would settle for an apology note," he said during an interview with People Magazine. "It'll take a while. You don't forget 13 years just like that. Just don't ask me to lead any causes for the next 13 years."
8. Cropsey (2009)
The documentary, directed by Joshua Zeman and Barbara Brancaccio, initially begins as an examination of "Cropsey," a boogeyman-like figure at the center of a scary New York urban legend that children often heard growing up. The story eventually ties to the very real case of Andre Rand, a man in Staten Island who was convicted of kidnapping children. As clues are uncovered and more information is revealed, the film depicts a reality that is much more chilling and terrifying than the original myth. The acclaimed documentary has a 90% score on Rotten Tomatoes.
9. Tabloid (2010)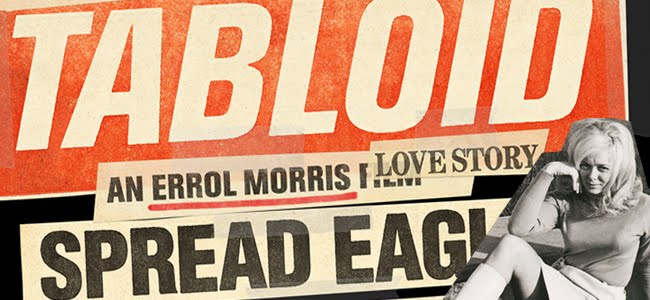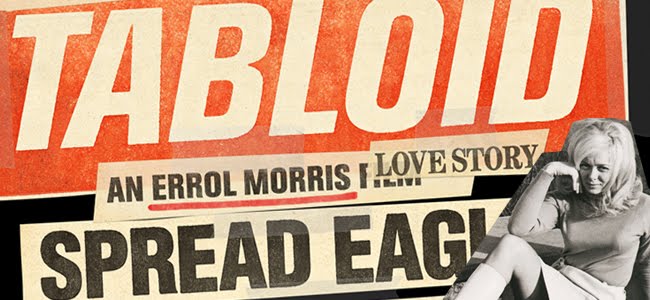 Directed by Errol Morris, this documentary film chronicles the story of Joyce McKinney, a woman accused of kidnapping and raping an American Mormon missionary in England in the '70s. The "Mormon sex in chains case," as it was called, became a huge British tabloid story, and McKinney became a celebrity of sorts before jumping bail and fleeing the country.
Featuring interviews with McKinney and other journalists involved with her story, the film intriguingly points out the sensationalism of crimes via the media and the public eye. Tabloid scored a strong 91% on Rotten Tomatoes.
10. Into the Abyss (2011)
Werner Herzog's documentary takes a closer look at the aftermath of a 2001 triple homicide in Conroe, Texas, and the death row inmate convicted of the crime, Michael Perry. The film, which features interviews with Perry, law enforcement officials, and the families of the victims, doesn't focus on the suspect's guilt or innocence. Instead, it uses the conversations to spur a larger examination of the state of the prison system and the issue of capital punishment in the United States. It currently has a 92% on Rotten Tomatoes.
11. The Imposter (2012)
This 2012 release follows the 1997 case of the French confidence trickster Frédéric Bourdin, who impersonated Nicholas Barclay, a Texas boy who went missing at the age of 13 in 1994. Bourdin fooled several officials in Spain and in the U.S., claiming that he was Barclay and that he had been kidnapped for purposes of sexual abuse by Mexican, European, and U.S. military personnel. After an FBI agent and private investigator became suspicious of his story, Bourdin finally revealed the truth and the film chronicles his retelling of the various stages of his impersonation. The Imposter earned hugely positive reviews, scoring a 95% on Rotten Tomatoes.
Additional reporting by Michelle Regalado
Check out Entertainment Cheat Sheet on Facebook!