BET Awards 2022: Givēon Claimed His Mic Was 'Sabotaged' During His Performance
The 2022 BET Awards featured performances from some of the hottest names in music, including R&B breakout star Givēon. He took the stage to perform a medley of his songs, but his performance quickly took a turn when he began singing off-key. After the show, he clarified that he was "sabotaged" by technical issues.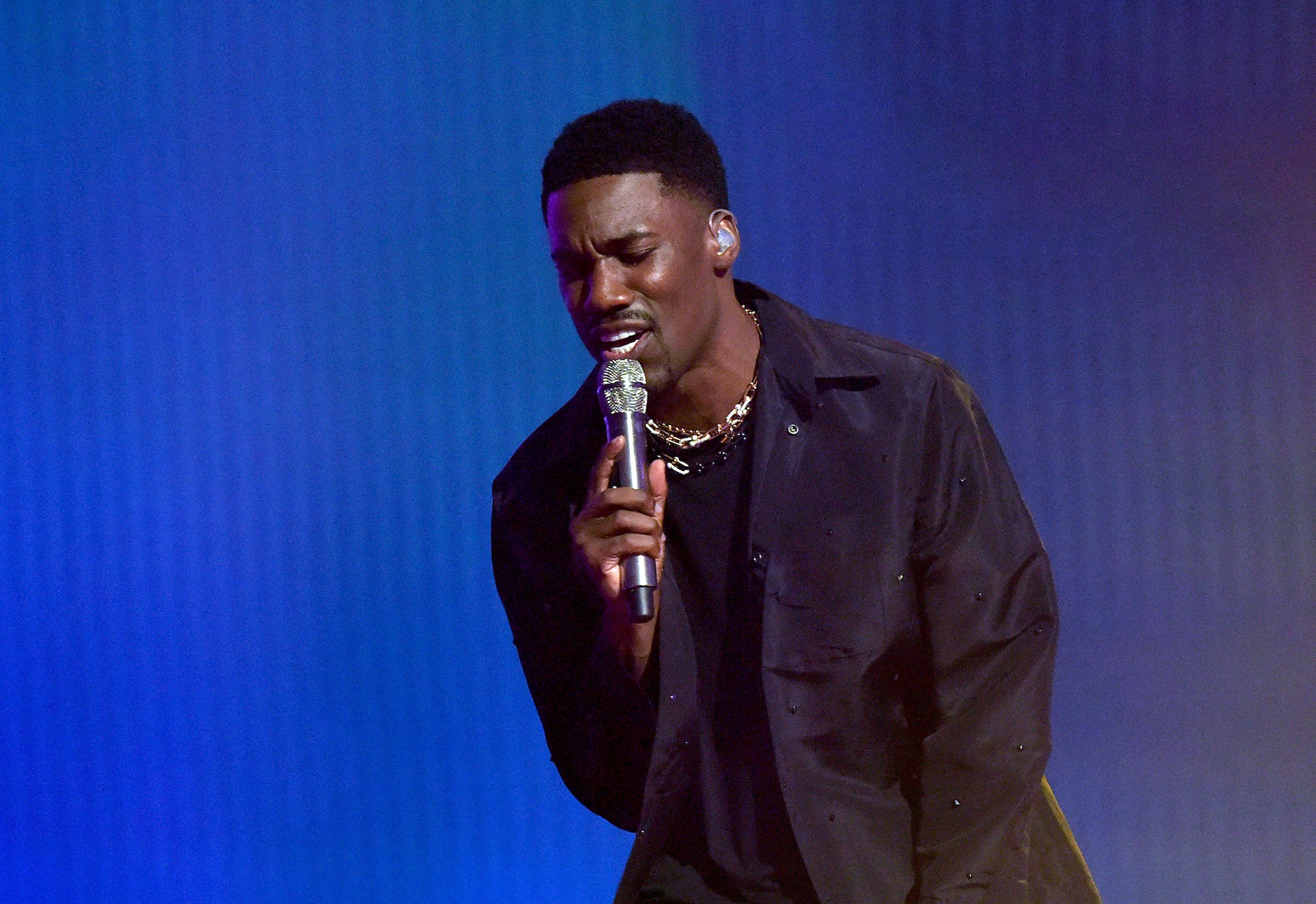 Givēon's rise to fame
Givēon first started releasing music in the late 2010s, but it wasn't until the 2020s when his career began to take off. He released his debut EP Take Time in March 2020, fronted by the single "Heartbreak Anniversary." He released his follow-up EP, When It's All Said and Done, in October of that year.
In 2021, Givēon became a household name thanks to superstar singer Justin Bieber. He was featured on Bieber's single "Peaches," which ended up reaching No. 1 on the Billboard Hot 100 chart, becoming Givēon's first No. 1.
Givēon performed at the 2022 BET Awards
The 2022 BET Awards marked an important moment for Givēon's career. In June 2022, he released his debut album Give or Take, just two days before taking the stage at the BET Awards.
At the BET Awards, Givēon was given the honor of closing out the show with a medley of his songs "Heartbreak Anniversary," "For Tonight," and "Lie Again" accompanied by a live band.
Almost immediately into his performance, however, Givēon wasn't delivering the vocals that he's normally known for. He was singing off-key and was seen grabbing his in-ear monitor several times.
RELATED: BET Celebrates 40 Years Of Black: 4 Memorable Moments Through The Years
Givēon claimed his mic was 'sabotaged' — and sided with Lil Nas X
After the show, Givēon took to Twitter to address his less-than-stellar performance. "Not BET sabotaging my mic," he said, adding several laughing face emojis.
He then addressed Lil Nas X, who infamously called out the BET Awards for snubbing him two years in a row, telling him "I get it!!!!"
While Lil Nas X wasn't at the ceremony, his presence was felt. His friend and "Industry Baby" collaborator Jack Harlow attended the show wearing a T-shirt with Lil Nas on it. And just two days before the ceremony, Lil Nas released "Late to Da Party," a collab with YoungBoy Never Broke Again where he didn't mince words about the iconic awards show, repeating, "F*** BET / F*** BET."
RELATED: BET Awards 2020: Fans Love Lizzo, But Some Believe She Shouldn't Have Won Best Female Artist
Givēon was called out for his performance
Despite his insistence that the technical difficulties weren't his fault, Givēon quickly became a subject of ridicule online. Many pointed to the fact that other performers including Latto and Mariah Carey had functioning microphones and no sound issues, and claimed that Givēon's off-key singing was proof that he had no real musical talent.
RELATED: 'F*** BET': Lil Nas X's BET Awards Diss Track 'Late to Da Party' Arrives Just in Time For the 2022 BET Awards