Beth Behrs Shares What Happened to the Cowbell Ellen DeGeneres Gifted Her – Too Much Cowbell [Exclusive]
Beth Behrs said she was thrilled to get a cowbell as a parting gift from Ellen DeGeneres, but had to throw it away when it kept clanging in her car.
When actor/comedian Beth Behrs told Ellen DeGeneres her husband wouldn't give her the one gift she wanted – a cowbell – the talk show host hooked her up on the spot.
But Behrs laughed during an interview with Showbiz Cheat Sheet about what actually happened to that coveted cowbell. Behrs made a final appearance on The Ellen DeGeneres Show in January, which is when she told DeGeneres she wanted a cowbell for Christmas, but her husband refused to grant her wish.
Beth Behrs reveals why she had to toss the cowbell from Ellen DeGeneres
Behrs told DeGeneres, "All I really want, but my husband won't buy it for me, is a cowbell," she said on the show. "Because I feel like it's that perfect party trick. Like if we're having wine and a nice charcuterie cheese board or something, and then the conversation is kinda lame. But if you pull out a cowbell and start playing, like everyone's gonna laugh."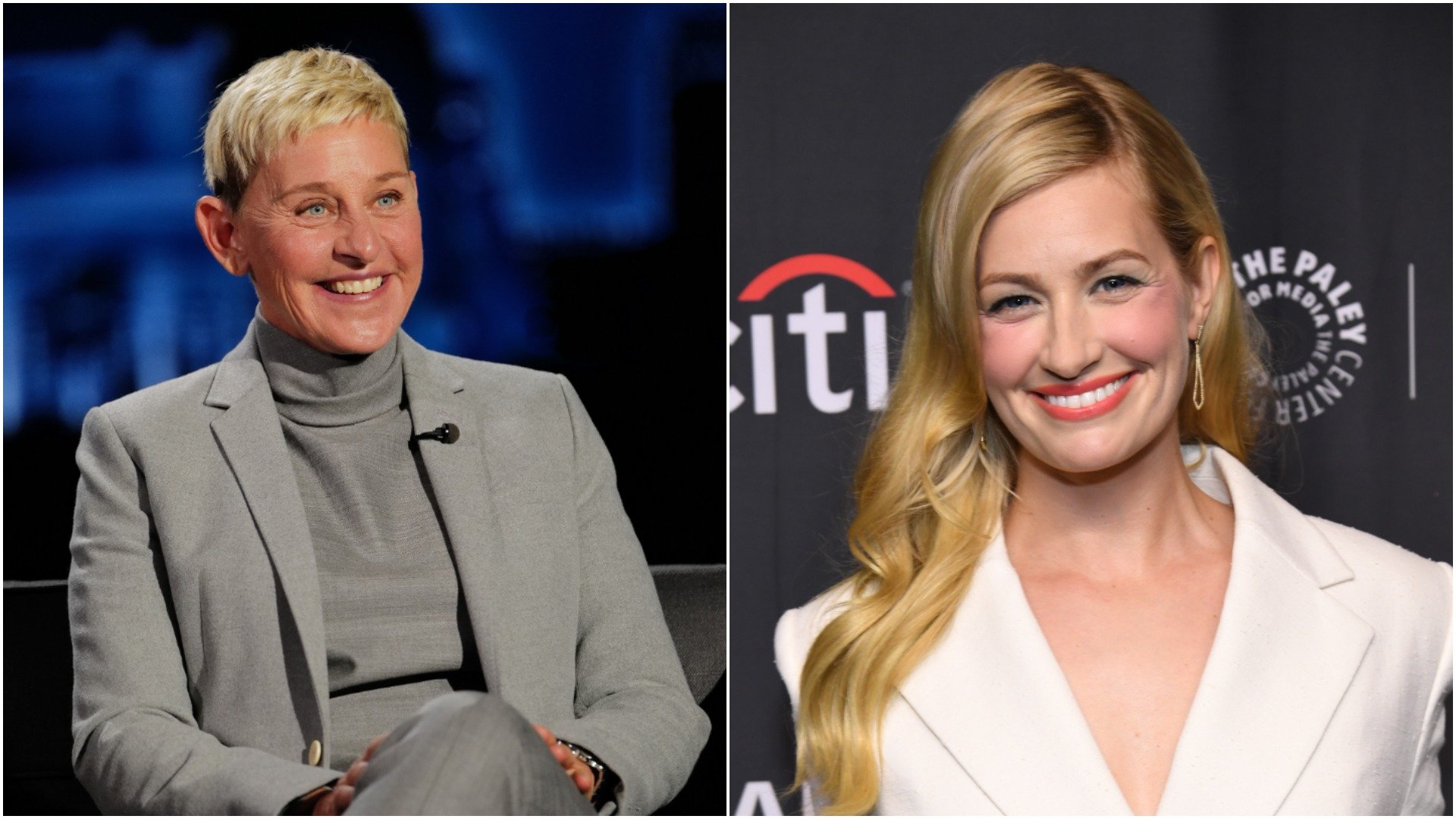 Determine to make sure Behrs got her cowbell, DeGeneres gave her one on the show. While she loved the gift, Behrs had a confession. "Can I just tell you though, I had to throw my cowbell away," Behrs told Showbiz Cheat Sheet.
"Here's why, this is full disclosure, sorry, Ellen," she dished. "It sat in the back of my car in the trunk, and every time I turned a corner, it's like – cowbell! And honestly, I just don't know why I didn't just take it out. But I would forget. And then I turn a corner again, and it would hit and back and forth, and I was like, I got to get this cowbell out. And I'm so frustrated with it. And it's loud. The cowbell she got me was really loud."
Beth said she's 'retired' from her cowbell dream
Behrs joked about how her dream of whipping out the cowbell during a party never came to fruition. "I never used it as the party trick that I wanted to," she admitted. "So, I'm retired from the cowbell."
Another reason why Behrs wanted a cowbell is that other friends could play an instrument for guests during a party. "But I could go 'bong bong' …" she said on the show.
DeGeneres loved the idea of bringing out a cowbell during a party. "I like the cowbell," DeGeneres agreed. "I really do like a cowbell." That's when DeGeneres wondered why Behrs' husband wouldn't buy it for her.
Behrs joked, "Because he lives with me. He likes silence. And I don't give him a lot of that at home. He said all he wanted for Christmas was for me to stop talking. That's not a joke, he said that last night. And I said that's not romantic."
Will Beth Behrs twerk again after 'The Ellen DeGeneres Show'?
Behrs' final appearance on The Ellen DeGeneres Show marked her 20th time as a guest. She was known for her twerking on the show and sadly said she planned to retire from twerking. "Done it multiple times here," she said about twerking on the show. "And I'm gonna retire from twerking on live television as your gift."
As Behrs and DeGeneres looked back at all the moments she twerked on the show, Behrs said, "Well, it's my last dance. And my last twerk."
Showbiz Cheat Sheet wondered if Behrs really meant it when she said she was going to hang up twerking. "Well … can't make any promises," she said about twerking again in the future.