'One Tree Hill' Star Bethany Joy Lenz's New Girl Summer Cocktail Is a Poolside Drink for Soda Lovers
'One Tree Hill' star Bethany Joy Lenz's New Girl Summer cocktail is a simple yet gorgeous drink made for an afternoon in the sun.
Many fans of summertime can likely agree that a good cocktail (or mocktail) is the perfect companion for a day by the pool. Thankfully, One Tree Hill star-turned-mixologist Bethany Joy Lenz has provided a delicious-looking drink recipe to fill that role: the New Girl Summer cocktail. This easy, bubbly beverage calls for Campari and leaves plenty of room for creativity. Check out Lenz's full recipe below.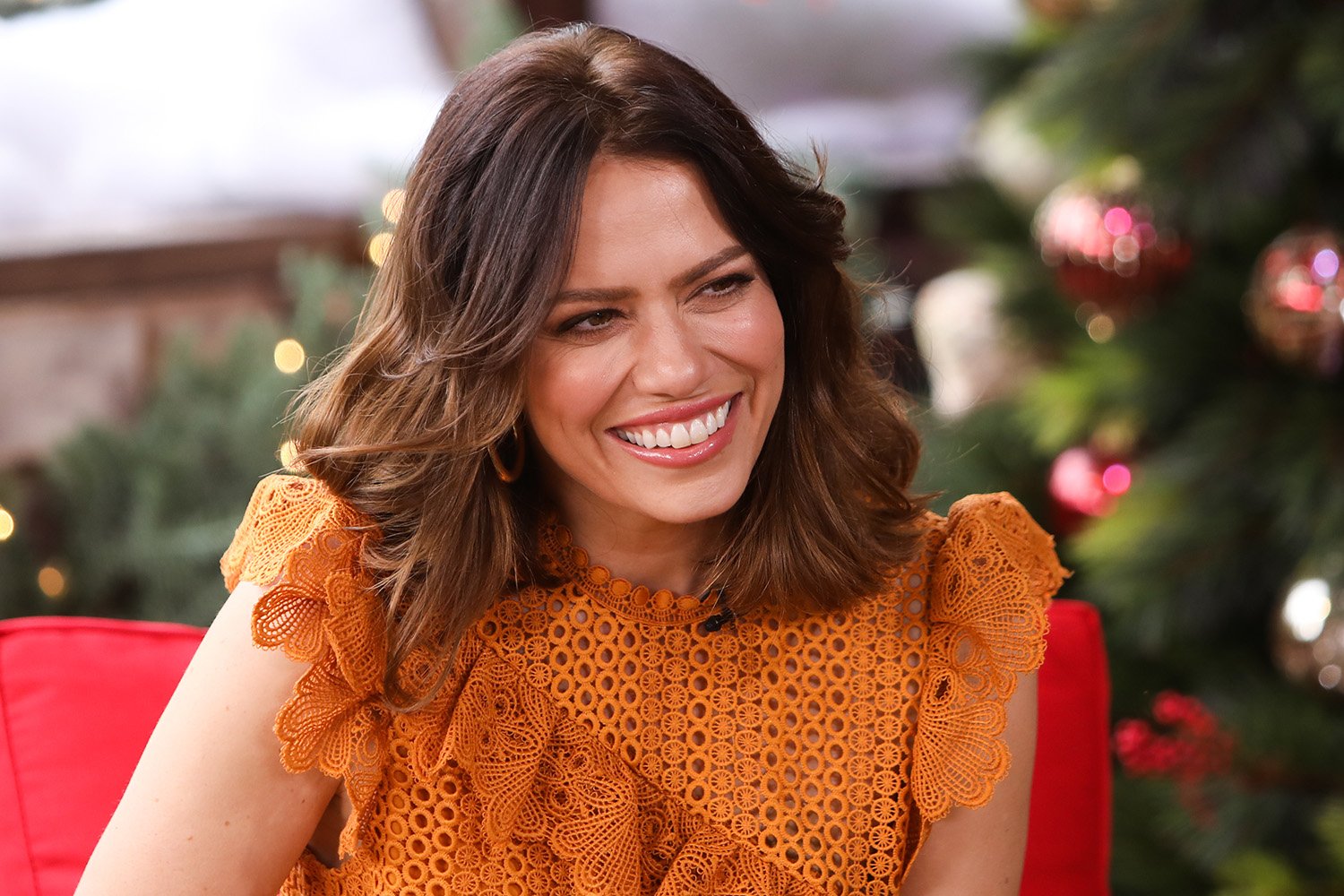 Bethany Joy Lenz says the New Girl Summer cocktail is perfect for an afternoon by the pool
Lenz shared the New Girl Summer recipe in a new Cocktail Hour video on her Instagram account. This particular recipe is easy for anyone to make, as it doesn't call for any bartending supplies like a shaker or muddler. All you need is three ingredients: ice, sparkling water or soda, and Campari. Plus, there are some optional add-ins.
"This is a really simple drink, and if you're just hangin' out by the pool or if you're just hanging out on a rooftop wishing you had a pool, which I did a lot when I was a kid, this is gonna be the drink for you," Lenz said in the video.
The Drama Queens podcast co-host began by pouring sparkling water and Campari over ice in a glass. For those who are unfamiliar, Campari is a dark red Italian liqueur similar to Aperol, but with a much more bitter taste, according to A Couple Cooks.
"Campari is a little bitter…a lot bitter, actually, and a little sweet. I know so many people who have never heard of this liqueur, and it's such a great…just let me show you," Lenz added.
The sparkling water and Campari are all you need to make this drink in its simplest form. However, Lenz added Bitter Tears "Lucille" Blood Orange Ginger bitters to give the cocktail something extra. She also squeezed some juice over the surface from a blood orange before adding the orange slice for garnish. Stir everything together, and that's it.
"Ladies and gentlemen, this is your new summer cocktail," Lenz said.
Get creative with modifications to the New Girl Summer cocktail
The beauty of Lenz's New Girl Summer cocktail is that there's room for modifications. For starters, Lenz said gin makes a great addition to the drink for those who want something with more alcohol.
"Now listen. You can add gin…but gin's a little boozy for me when it comes to an afternoon," Lenz explained.
In addition, Lenz suggested substituting grapefruit for orange for a different flavor. Instead of blood orange bitters, you can try Dr. Adam's Boker's Bitters "for a hint of vanilla to add a creamy dynamic," as the video's caption read.
Many of Lenz's followers say the cocktail looks 'gorgeous'
Lenz's fans had plenty to say about the video, from her vibrant hair color to her orange drink-matching dress to the cocktail itself.
"First of all, Joy, that dress is a beautiful color on you. This cocktail sounds definitely something I would enjoy. I'm a gin drinker, so I definitely be [SIC] added some blood orange gin for a little extra twist," one comment read.
"Now THAT my friend is one gorgeous looking drink," another user wrote.
Other commenters suggested additional modifications for the New Girl Summer.
"Campari is the best… Put a bit of prosecco for a perfect and strong spritz. Italian style – recommended!!!" another person added.
"Try it with Orange juice, is [SIC] much better than sparkling water!" another user wrote.
The New Girl Summer cocktail came just in time for the newest Drama Queens episode. New episodes of the podcast launch every Monday, featuring Lenz, Sophia Bush, and Hilarie Burton Morgan.