Bethenny Frankel From 'RHONY' Will Donate More Than 1 Million Face Masks
Bethenny Frankel from The Real Housewives of New York City plans to donate more than one million masks to healthcare professionals.
Frankel's nonprofit disaster relief foundation BStrong mobilized almost immediately upon the declaration that the coronavirus posed a grave threat to the world. Healthcare workers in the U.S. face a shortage of vital protective supplies. So Frankel acted swiftly, initially promising to procure and donate 10,000 surgical face masks.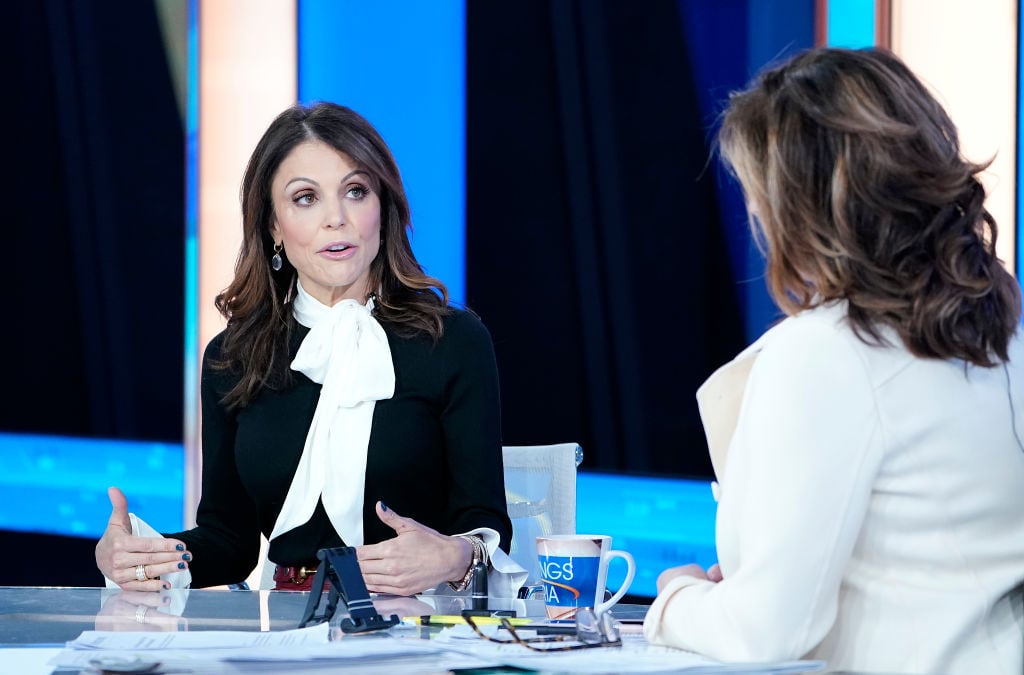 However, that pledge quickly grew to 250,000 masks. "I need @NYCMayor to contact me please on DM here because #bstrong is going to allocate another 250k in N95 masks to be distributed to various NYC hospitals, the epicenter of this crisis. Please contact me to divide appropriately," Frankel tweeted on Sunday. However, by late Sunday, Frankel's 250,000 mask pledge grew to more than one million.
Social media helped her to react swiftly
Frankel talked exclusively with RADIO.com about her coronavirus disaster relief efforts. "Every time there's a disaster I really hear from my social media followers," Frankel shared. "They're all over the world, and they let me know what's going on quicker than the news for me sometimes. So a couple of people were talking about the masks."
She's been extremely active on social media, interacting and asking questions to move the process along quickly. She's been working with Mayor Bill de Blasio and Governor Andrew Cuomo in the New York area to provide assistance to healthcare workers.
Frankel is also providing assistance nationwide and tweeted her plan. "CLARIFICATION: in addition to us raising $ & donating masks to US, hospitals & clinics can contact us to place mask orders for you. People have been gouging & marking these up. We're manufacturing them straight to YOU. Gov'ts are already partnering with us. Make sense?"
She's fueling her own grassroots movement
Frankel understands that healthcare workers need assistance immediately. "I get over a thousand messages a day with people from all over the country – every hospital, every clinic, everyone in a panic and with no supplies," she told RADIO.com.
As a result, she's using the grid system to ensure supplies meet demand. "We decided to take all of the messages into a grid from all of the smaller hospitals from Sarasota to Saratoga to Philadelphia to New Jersey to Staten Island to all over the country, and keep them in a grid so that we have masks in major orders of thousands allocated to certain hospitals," she said. "We don't have red tape and we move very quickly."
Frankel's partner is working in their Florida warehouse to box supplies and prepare them for shipping.  "My partner is in Florida, quarantining himself except for when they go into our warehouse which will only be about 6 people at a time and they're 6 feet apart with gloves and masks on, trying to assemble. We're having a lot of medical masks shipped directly from other countries to the hospitals," she shared.
Frankel urges calm and connectivity
Frankel understands why people are in fear. "The most frightening thing is that nobody knows where the bottom is," she said. But added, "I think this is a global reset. It's terrible and so sad, but everybody that I know feels like there's a shift, and that they're experiencing something, and that something is happening personally for them. The most important thing for people to do is to stay calm, cool, and collected and be a person that is good in a crisis."
She shared that she's been doing yoga on a regular basis to help manage stress. "I'm grateful that I have a good support system. I'm grateful that I have a place to be." Frankel adds that she is "grateful that I have a mission and a way to help and help be a part of a change in the world."
Frankel added that while she works in New York, boyfriend Paul Bernon is in Boston. "We are connected as ever. We love each other as much as ever. There's no way to pressure each other, obviously, about seeing each other because we know where we're supposed to be, and there's something calming about that," she said.