Bethenny Frankel Just Delivered One Million Hazmat Suits to New York State and She's Still Going Strong
Former "Real Housewives of New York" star Bethenny Frankel accomplishes an epic mission for her home state.
Former Real Housewives of New York star Bethenny Frankel is truly a force to be reckoned with. Working nonstop to help bring necessary medical supplies to hospitals and patients during the coronavirus crisis, the Skinnygirl founder recently posted that she accomplished her number one mission for New York State which has been pummeled by the pandemic.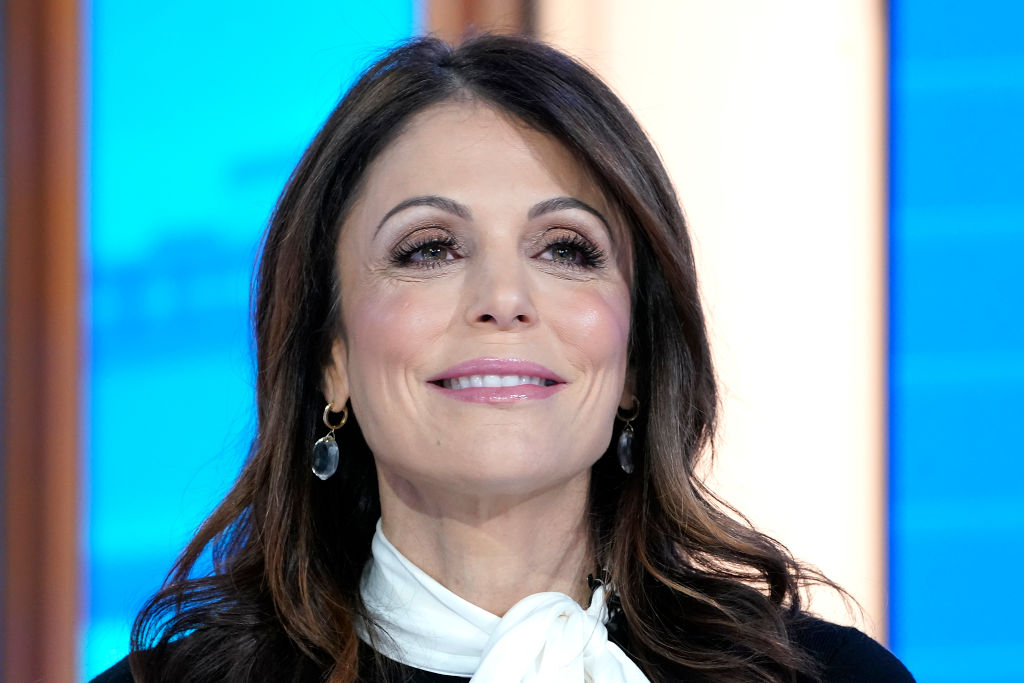 Frankel's foundation
The former reality star created her BStrong disaster relief initiative to bring aid to crisis-ridden areas around the globe. From natural disasters related to weather to the current health pandemic, Frankel has made her philanthropic efforts a top priority over the years.
Frankel hit the ground running over the past few weeks by creating BStrong 'coronakits' that includes medical essentials such as masks, gloves, antibacterial wipes, and hand sanitizer, to be given to healthcare workers and individuals at high risks of contracting COVID-19. Shining a light on child poverty, Frankel is also raising funds for parents whose children aren't receiving school lunches due to nationwide closures, according to W Magazine.
Picking up on the surgical mask shortage from the get-go, Frankel immediately sprang into action trying to rally donations. "This is a moving target at all times. I realized very early—earlier than, I think, anyone—about the mask problem," she said. "I pivoted to dealing with masks and protective gear and gowns and working with state government and hospitals and individuals and executing the acquisition and the distribution of these masks for the most critical problem that we've ever had, which is that our health-care workers are basically firefighters fighting with out equipment."
A life-saving accomplishment
Yesterday, Frankel posted quite a milestone achievement that her BStrong foundation was able to provide to her home state. With New York at the highest rate of individuals suffering from coronavirus, Frankel was able to bring one million hazmat suits to the critical area.
"Deliver 1 MILLION biohazard hazmat water resistant full body protective suits in 22 trucks to the New York State Government @nygovcuomo and the @nysdoh – MISSION ACCOMPLISHED!" she posted on Instagram alongside a pic of the trucks carrying the precious cargo. "An update on the next #BStrong and @globalempowermentmission mission is forthcoming! We are doing everything in our power to help health care workers who have been risking their lives everyday to save ours."

Frankel is actively taking donations to her BStrong foundation to continue bringing relief to medical staff and patients afflicted by coronavirus.
Celebs supporting Frankel's efforts
As a native New Yorker, Frankel knows the ins and outs of the state and has more freedom than government agencies when it comes to providing necessities.
"People that we're working with now, with the government and governor's offices, have agreed to work with us because we can move faster than the state government," she said. "They understand there's red tape and you can't just sign an invoice and send it without going through 25 people… I'm a New Yorker, and I have a home in Massachusetts. I think it's a great idea for people like me from the outside come in and take off some of the weight and be like, I got this, check that box, I got this, I got that, you need stuff. And the immediacy is the issue."
Frankel gave a special shoutout to talk show icon Ellen DeGeneres who has been donating to BStrong and spreading the word for the relief effort, and named other actresses who are lending a hand.
"Ellen DeGeneres has stepped up financially with her partner, Shutterfly, and the currency of her support. And frankly, Ellen DeGeneres is the most powerful woman in media, there's no denying it," Frankel raved. "So her support in backing me up is worth millions of dollars in credibility to me, because people trust what she says. And she takes a risk by vouching for me and backing me up. Amy Schumer, Vanessa Hudgens, Mindy Kaling, they're supporting me."
Frankel continues to work tirelessly in the hopes of bringing more aid to medical professionals and patients, and shows no sign of stopping anytime soon.