Bethenny Frankel Reveals She Was Underestimated As a Guest Investor on 'Shark Tank'
Former "Real Housewives" star Bethenny Frankel shares her response to being underrated when she first entered "Shark Tank" as a guest.
Bethenny Frankel is a woman of many talents – reality star, television developer, entrepreneur, and also business investor. As founder of the popular Skinnygirl brand which she launched in 2009 and sold for an estimated $100 million in 2011, Frankel's business savvy got her a guest seat on the panel of ABC's hit reality show Shark Tank for a few episodes during Seasons 9 and 10.
The former Real Housewife recently commented on her time in the tank, revealing that due to her time on the Bravo TV franchise, some didn't think she'd be able to stay afloat.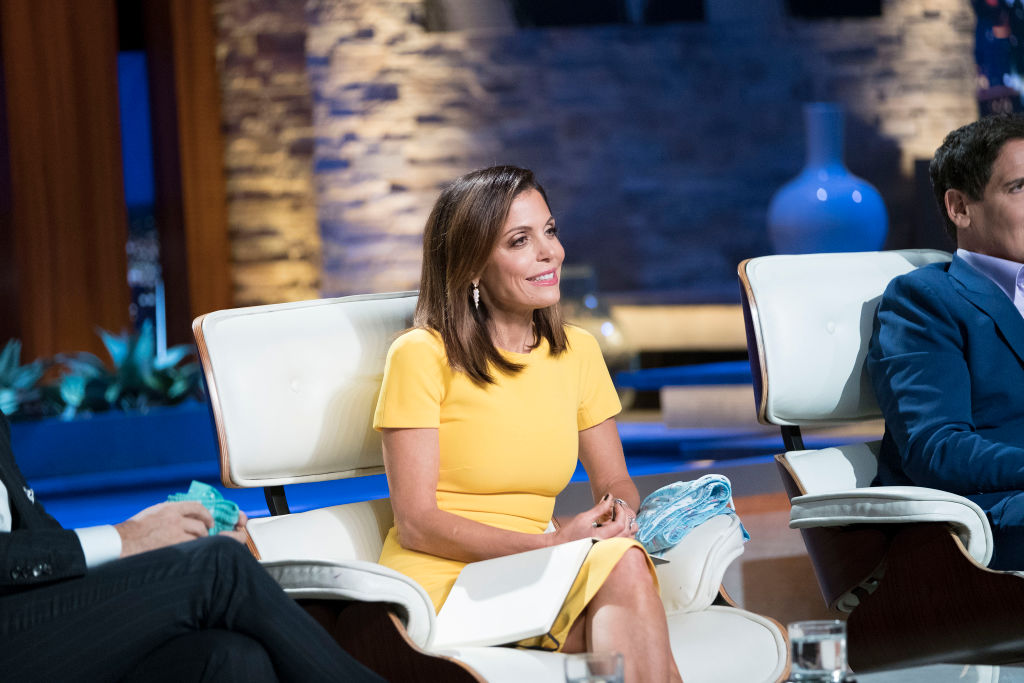 Frankel knows negotiation
Frankel has proven her business acumen on a number of fronts, including negotiation. Through previous dealings on her contract for Real Housewives of New York, the Skinnygirl founder hammered out a favorable deal for herself by putting a very important detail in writing. 
"In the first season of Housewives, I made $7,250 for the entire season, but was the only person to put in my contract [that] anything I ever do, I own," She told CNBC last year. "And that ended up being a pretty good thing when it came to Skinnygirl."
The former reality star revealed her process in working out the fine print. "I don't come in at some crazy number, and then later they find out that I would have taken much less or I meant something different," Frankel advised. "And the reason for that is that they later might be negotiating with you again, and they already know your poker face."
Swimming with sharks
Frankel entered Shark Tank for numerous episodes in the show's ninth and tenth seasons, saying her experience on the show was "really fun," but realized that some underestimated her business savvy because of her credit on RHONY.
"The network and the production company looked at me like a housewife and like I wouldn't be able to keep up," she said, according to Entertainment Tonight. "They said, 'You know these are very serious business people?' and I said, 'Uhhh, OK. I've been on the cover of a small magazine called Forbes. I might be able to hang, too.'"
Frankel acknowledged that being on the explosive Bravo TV reality show may give people a certain impression of her, leading them to miscalculate her talent as a business woman. "I do think that having been on the Housewives has brought me so many amazing gifts and such an amazing platform, but at the same [time], it's hard to go into an arena like Shark Tank, and be taken seriously as a housewife," Frankel said. "I somehow always manage to get back to being the underdog. No matter what I do, I get back to being the underdog and I'm comfortable there. I like being in uncharted territory."
Charitable work
The guest shark has also been hard at work with her charitable organization Bstrong, which she launched in 2017. When Hurricane Dorian hit the Bahamas in August, Frankel and her team sprang into action to help relief efforts.
"We have raised over $25 million worth of aid, we've evacuated about 900 people. We have seven camps there, where we distribute relief," she said. "We have a warehouse in Miami that is filled with everything that people need."
Frankel, who has a 9-year-old daughter Bryn, tries stay focused in juggling the many aspects of her life. "I'm a woman, I'm a philanthropist, I'm a business woman, I'm a mother and I just make them all equally-important," she shared. "I think you still have to have a balance. If I'm still in the Bahamas on my daughter's first day of school, I'm not going to be happy and I'm not going to be able to give my all to that cause. And if I'm here, sitting back having a margarita when there are all these terrible things going on in the Bahamas that I can help, then there's no balance. So, I think it's about being organized — plan well ahead [and] have a good team around me."
Read more: Bethenny Frankel Reveals Details on Her New Upcoming Reality Shows