Bethenny Frankel Said She's 'Been in Reality TV in a Superficial Way' But Now Has A New Focus
Former Real Housewives of New York star Bethenny Frankel has been working tirelessly toward relief efforts dedicated to the coronavirus crisis. Prior to the pandemic, Frankel had announced she was leaving the Bravo TV reality show and partnered with media titan Mark Burnett to create some new programming with a business focus.
Frankel recently commented on how she's shying away from using social media for superficial purposes to concentrate on what matters most.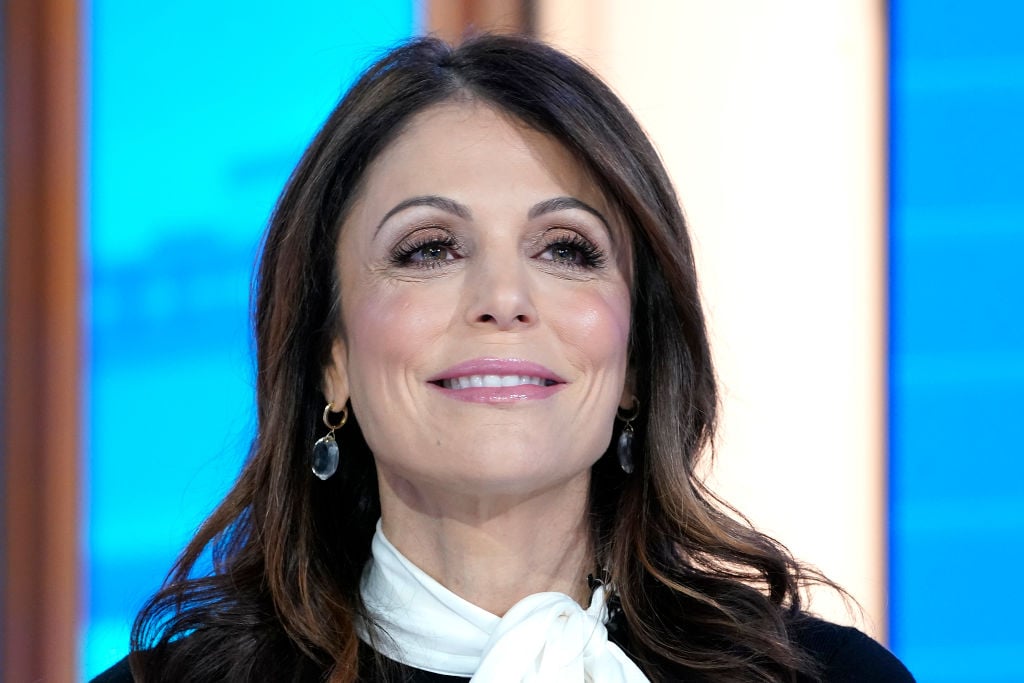 Frankel's next venture in reality TV
HBO Max announced in February that they will stream Frankel's new reality series The Big Shot With Bethenny. The competition show is comprised of eight episodes where contestants vie for a position in Frankel's Skinnygirl empire, as reported by Variety.
"I had so many ideas for shows, and one of them was to find my successor. The show came out of the need," Frankel told Variety. "I've always had amazing, young, hungry, aggressive employees, but I've really still had to be the one directing them, and teaching them how to fish… I haven't really had a person that I felt could live and breathe the brand, understand it, and speak as me, make decisions as me, write as me."
The former Real Housewives star is seeking hard workers rather than Harvard grads. "The things that are most important to me are passion, drive and hard work. It's not really about resumes," Frankel revealed."People that I've seen, maybe a busboy or girl, or a cocktail waitress who's hustling — those are the people that work really hard. And that's really all I ever look for."
Keeping it real on social and everywhere else
Now Frankel is placing all her energy on helping to bring medical supplies and aid for those impacted by the COVID-19 crisis. With her Bstrong foundation, the former reality star has been utilizing her social media platforms to raise donations for necessary items. Working literally around the clock at times, Frankel has little time to worry about her appearance and doesn't bother doctoring anything on her social media channels.
"I'm just posting the truth of what's going on, because I've never done more television interviews with a ponytail and barely brushed teeth before," Frankel told W Magazine. "I'm so busy that [my publicist] Jill will call me, be like, 'Oh, hi. CNN is in five seconds,' and I'm in my pajamas and I'm just like, 'All right, I guess I'm going out no bra on CNN.'"
Along with her mission, Frankel is discovering a new sense of purpose within herself and others. "I think this is a global reset and everyone I know personally who I respect and care about, cares about the right things and they're realizing what's important."
Former 'RHONY' star's shift of focus
Frankel's philanthropic mission has inspired her to take stock of how she has presented herself in reality television and on social media, as well as what she seeks from these platforms.
"I am the first one to say that I have been in reality TV in a superficial way," Frankel admitted. "I've never loved social media. I love social media for relief work, because it's a switchboard, and it's how I learn how people are living and dying, and getting solutions."
Noting how many social media users will use filters or make over their pics before posting, now Frankel rarely has the time to go to such lengths in the name of vanity.
"I grew up where you took a picture, you developed it and you prayed for the best and you usually looked how you do in your driver's license picture," she said. "Now, nobody looks like what they really look like. Everyone's phony and full of crap and people will say I'm part of it, and I get it. I do have to say that 50% of the time I post myself in pajamas and tried to compete with how bad my hair looked the day before."
Announcing her departure from the Bravo TV reality show in August, Frankel reiterated that her reasons for leaving the hit series were more for personal pursuits rather than seeking a higher salary.
"I'm now seeing things and people differently and it's just poetic that I left The Real Housewives after all this time," the Skinnygirl founder said. "I didn't leave because I wasn't getting money. I was going to stay because of money, and I felt like that's not who I want to be. That's not who I am. This is not who I am anymore, if I was that."
For more information on Frankel's relief efforts, visit the Bstrong foundation website.