Bette Midler Didn't Want to Record 'Wind Beneath My Wings'
Bette Midler nearly passed on "Wind Beneath My Wings." 75 years old and only an Oscar away from achieving EGOT status — Emmy, Grammy, Oscar, Tony — Midler's career spans decades. "Wind Beneath My Wings" is one of her most well-known songs but she didn't immediately want to record it. 
Who wrote 'Wind Beneath My Wings'?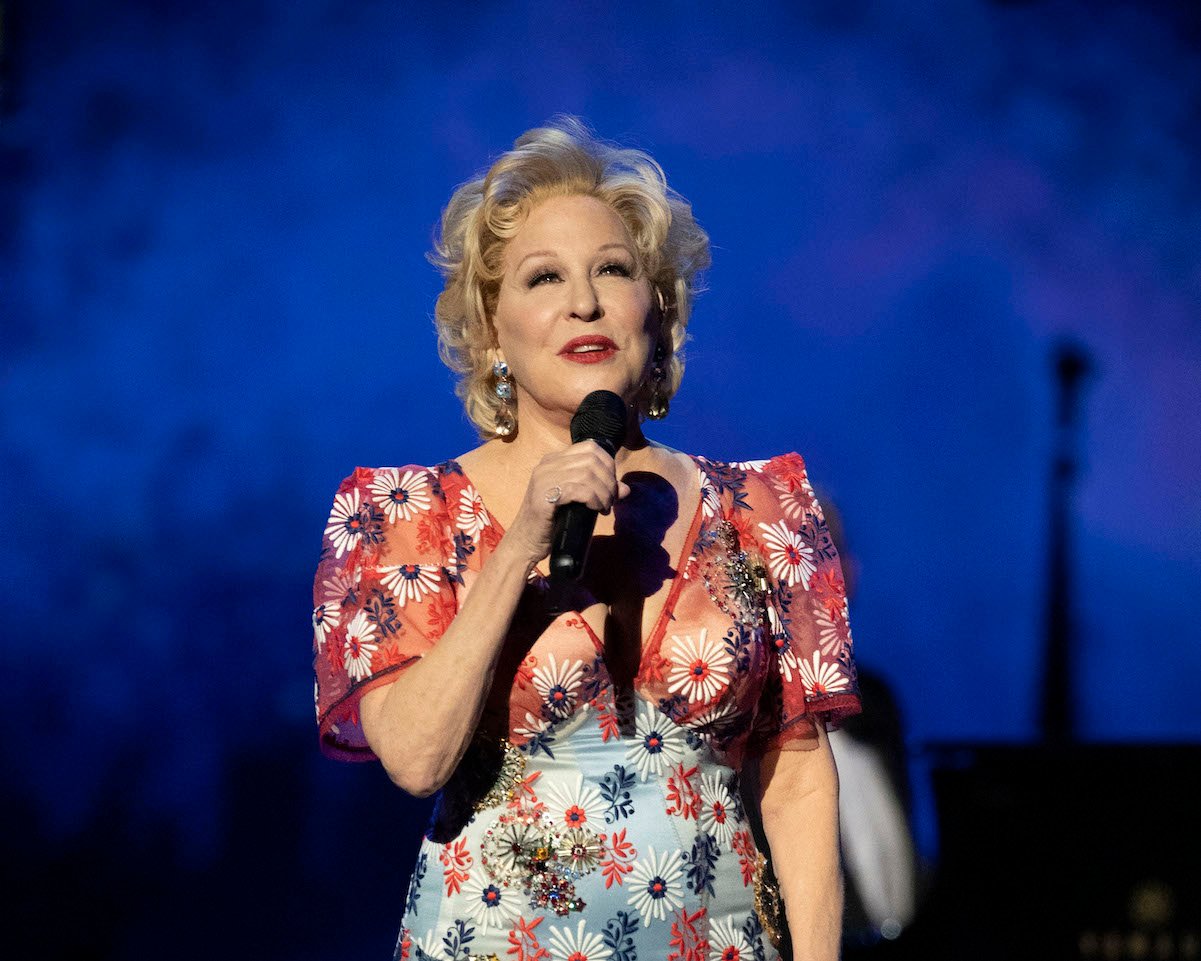 RELATED: Bette Midler Once Spoke About Mick Jagger, Noting What 'He Will Not Give,' Even If You 'Go on Your Hands and Knees' and Plea
Midler didn't write "Wind Beneath My Wings." Jeff Silbar and Larry Henley wrote the song in 1982. Henley got the title from a poem he'd written. Silbar, who had recently taken up flying lessons to become a pilot, took a liking to it and they set about writing the lyrics. Midler wasn't even the first musician to record the song. A number of singers performed it before she came out with her own version.
"Wind Beneath My Wings" would become part of the soundtrack for 1988's Beaches. Midler sang her own version of the song, which played during a particularly heartbreaking scene when her character's best friend watched a sunset on the beach before dying.
Bette Midler recorded 'Wind Beneath My Wings' because of a friend
RELATED: Barbra Streisand or Bette Midler: Who's Older and Who Has a Higher Net Worth?
Midler reflected on "Wind Beneath My Wings" in an interview with Parade published on Feb. 12, 2021. She confessed she initially didn't want to record the track because it sounded too sentimental. 
"I don't think there's anything wrong with sentimentality," she said. "Is it mawkish? I don't think so. I think it's human. 'Wind Beneath My Wings' was a country song at first, and I didn't want to sing it because I thought it was too sentimental."
What changed her mind? Words from a friend. Midler recalled her friend and songwriter Marc Shaiman telling her, "'If you don't sing this song, I'll never speak to you again.'"
"So, I said, 'OK,'" she explained. "As the years have gone by, I revised my opinion because I could see how moving it was. That was my failure of imagination."
Bette Midler won a Grammy for 'Wind Beneath My Wings'
The Beaches soundtrack debuted in December 1988 around the same time the movie opened in theaters. Not the only song Midler recorded for the film, "Wind Beneath My Wings" became a standout on the track list. It earned Midler a Grammy nomination for Best Pop Vocal Performance. Although she didn't win in that particular category, Midler did take home a Grammy for Record of the Year.
Today, "Wind Beneath My Wings" remains one of Midler's most popular songs. She's performed it on multiple occasions throughout her career. Now considered a standard, Midler's ballad rivals Celine Dion's "My Heart Will Go On" as an iconic song featured in a movie.
RELATED: 'Titanic': Celine Dion Recorded 'My Heart Will Go On' in Secret Because James Cameron Did Not Want It in the Movie